Battle of The Cleansing Balms!
Back in the day, I was the girl that used make-up remover wipes to take off my eye make-up until one day it felt like I was actually removing my eyelids with every wipe! My eyes became so very sensitive to wipes which forced me to use baby oil for a long period of time which eventually caused me to get the tiniest pimples under my eyes!
It. Was. Awful.
Long gone are the days where our only option to remove make up is makeup wipes. Don't get me wrong, I still use them every now and again when I'm just too tired wash my face. The beauty industry is forever bringing innovative ways to remove make-up from our faces from Micellar Water (Love it), Cleansing Oils and Cleansing Balms! I have absolutely fallen in love with the Cleansing Balms- It's a lot gentler on the skin and sensitive eyes and cleans up all traces of make up from the skin.
According to experts, a quick once over with micellar water simply won't cut a good skincare routine. Double cleansing involves using preferably a cleansing oil or balm to break down makeup, SPF and sebum on the surface of your skin first, then follow it with a deeper water-based cleanse. This removes sweat, bacteria and old skin cell and will clean much deeper into the pores to remove any impurities.
So today I'll be talking about 3 cleansing balms and which one I found more effective for me!
Clinique- Take the Day off Balm. (Retails now for R325)
I had seen and read so many reviews on this product for so long until I finally bought it and tried it out for myself!
The Take the Day Off Balm is exactly what it's titled. It basically melts the make-up straight off your face in no time! Only a tiny bit is needed for the whole face which means that this tub of heaven is going to last you a long time. The balm melts into an oil while massaging it into your face and really cleanses all traces of make up! The Balm is so great because it works on those really tinted lipsticks and even on waterproof mascaras! It smooth's over the skin beautifully, dissolves every last trace of makeup, doesn't irritate my eyes, non-greasy and rinses away clean with water. Practical, pleasant and pocket-friendly (back then). Definitely a favourite!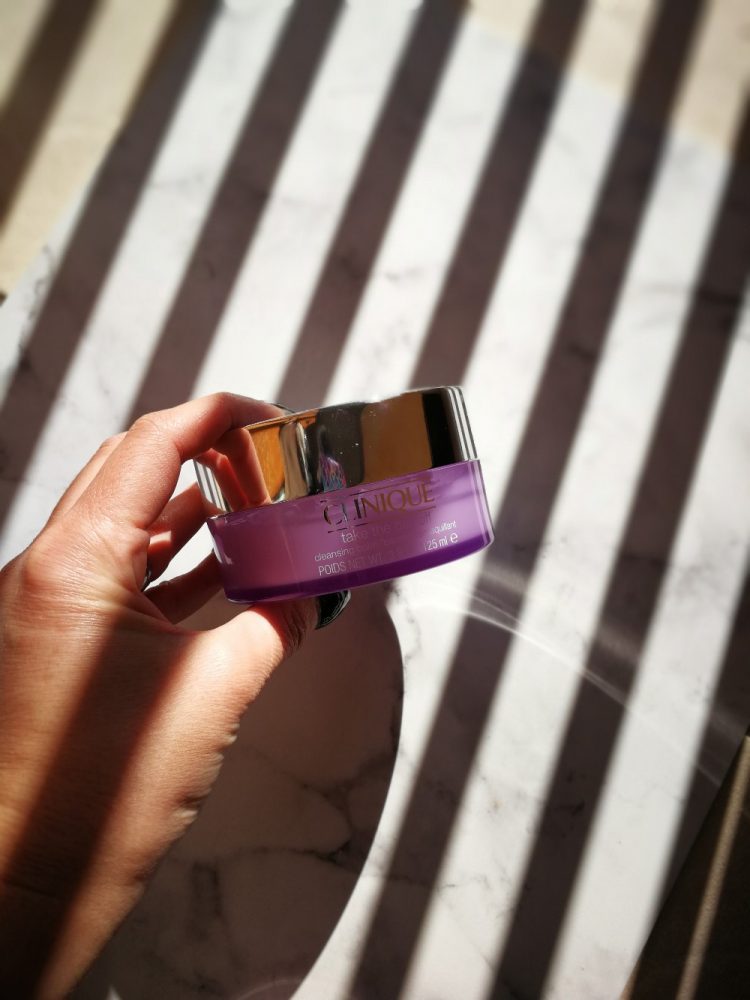 Pink Cosmetics Cleansing Balm (Retails now for R165)
I had purchased a Sensitive Skin Sample Set from Pink Cosmetics probably in the beginning of the year and have been using it sparingly just to make them last a bit longer. Included in the pack was a cleansing balm that I was super keen to try as I was so obsessed and impressed with the Clinique one and I was quite keen to see how the Pink Cosmetics one matched up.
Their 100% natural gentle cleansing balm turns into a creamy lotion when you add a little water, is not greasy or waxy and washes away without leaving oil on your skin. It leaves skin glowing and quite nourished. It removed most of my makeup but not quite all of it. What I do love about the balm though is that it has a beautiful refreshing orange/lime scent and almost seems like it has zesty bits in the balm in it giving the skin a subtle exfoliation… It's lovely! The balm is really great and super budget friendly! Definite win in my books!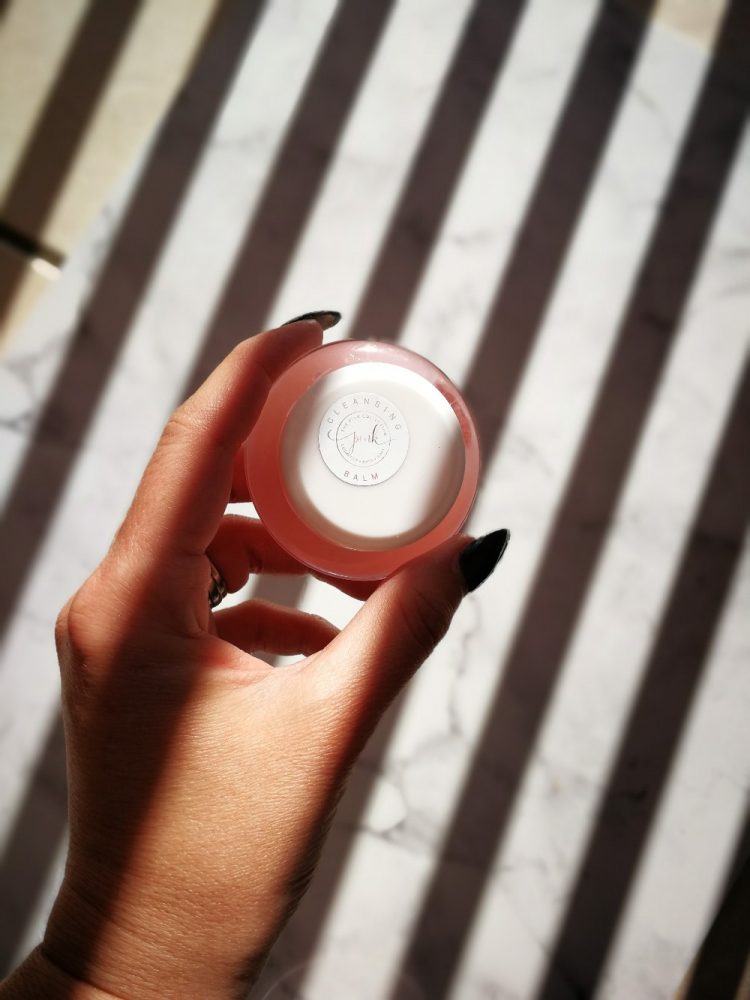 Banila Co. Clean It Zero Classic (Retails now for R345)
Ok so if you're an avid reader you will know that I have become obsessed with Korean Beauty Products! I had received this little balm as a sample from my K-beauty haul (you can read more here & here) and was completely blown away by how fabulously it works!
Formulated with rich-in-vitamin C papaya and acerola extracts, it works to brighten skin while gently exfoliating. Can also be used as a face massage balm, to do away with all tension from the day and get rid of any puffiness or water retention- amazing right? It has a beautiful fragrance and removes all traces of make-up! K-Beauty for the win!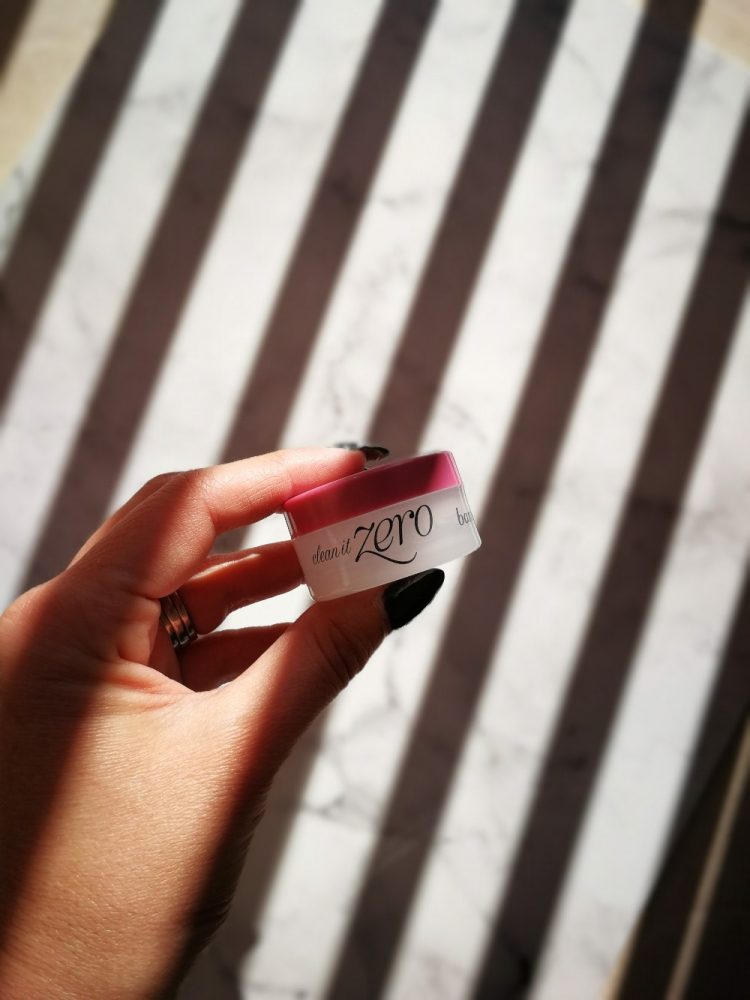 So who wins the battle? How do I pick a favourite?
I can't, but if I had to pick my top 2, it would be the Clinique and the Banilo.co Cleansing Balms as they worked more efficiently for me but they are ALL pretty great and do the job! I would reccommend ALL of them as they really are great products!
Have you tried any cleansing balms lately?