A fun new product landed on our beauty desk and we just had to share it! The new BE YOU Curaprox Toothpastes!
The BE YOU Toothpaste is designed to take the "Boring out of Brushing' with funky colors and exciting flavours! Made in Switzerland, Curaprox is a Gentle Whitening Toothpaste with amazing benefits.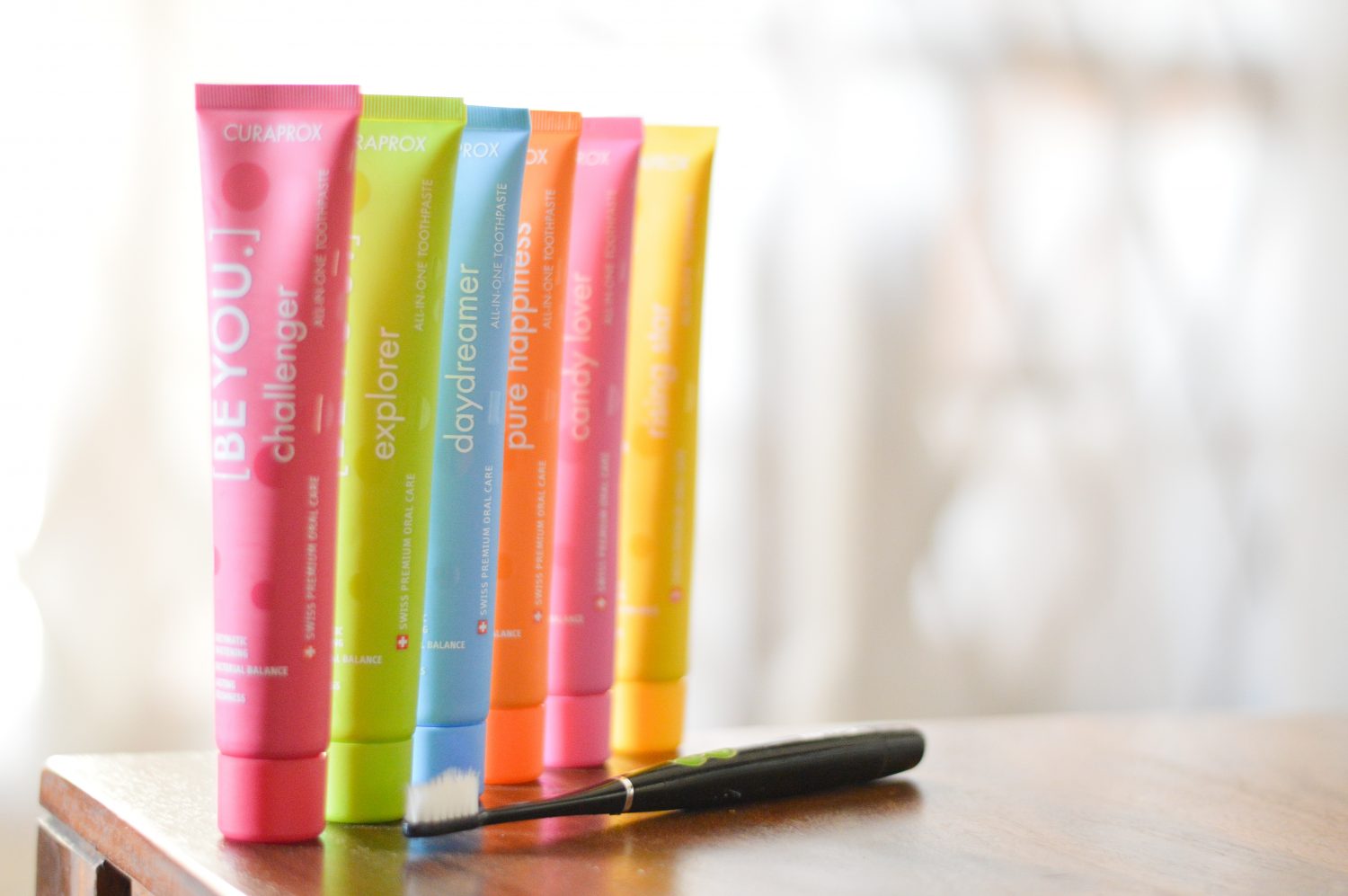 Curaprox toothpaste comes in six zesty flavours:
Rising Star – Grapefruit & Bergamot
Pure happiness -Peach + Apricot
Candy lover -Sweet Watermelon
Challenger -Gin Tonic + Persimmon
Daydreamer -Blackberry + Liquorice
Explorer -Apple + Aloe Vera
Long-lasting freshness. Gentle, natural whitening and a new dimension in oral health.
WHY WE LOVE CURAPROX: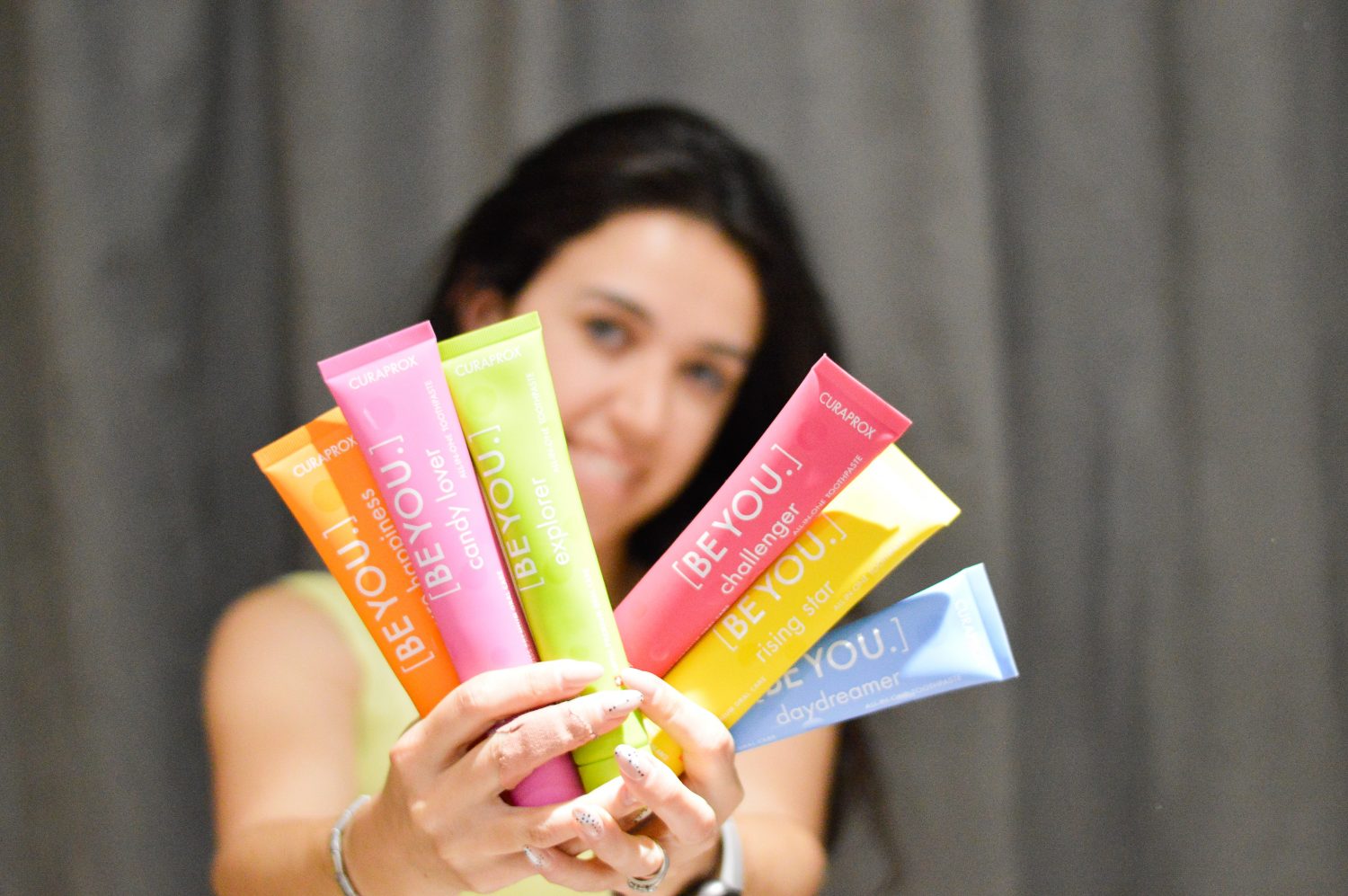 STAY FRESH FOR HOURS
Power balls with extra menthol for long-lasting fresh breath. Power bubbles in the toothpaste give you a refreshing and long-lasting blast of menthol.
HERBAL HEALING
Beautiful herbs and natural ingredients – including extracts of echinacea, bitter orange, devil's claw and Indian pennywort. This nourishes the tissue that lines your mouth and helps to stop inflammation.
WHITE MAGIC
Glucose oxidase sounds a bit scary. But it's actually a natural enzyme that whitens your teeth gently – without bleaching agents. This takes care of your tooth enamel and gums at the same time. Magic. Gentle, natural, whitening – enzymatically
What is this enzyme?
It's a protein that starts a metabolic process. Glucose oxidase in the mouth leads to the formation of oxygen… which in turn, leads to gentle whitening.
Two highly-desirable side effects of Glucose Oxidase:
Firstly… the glucose oxidase transforms into hydrogen peroxide in saliva which directly combats bacteria.
Secondly… It activates the lactoperoxidase system of the saliva. This also has an antibacterial – as well as an antiviral and antifungal.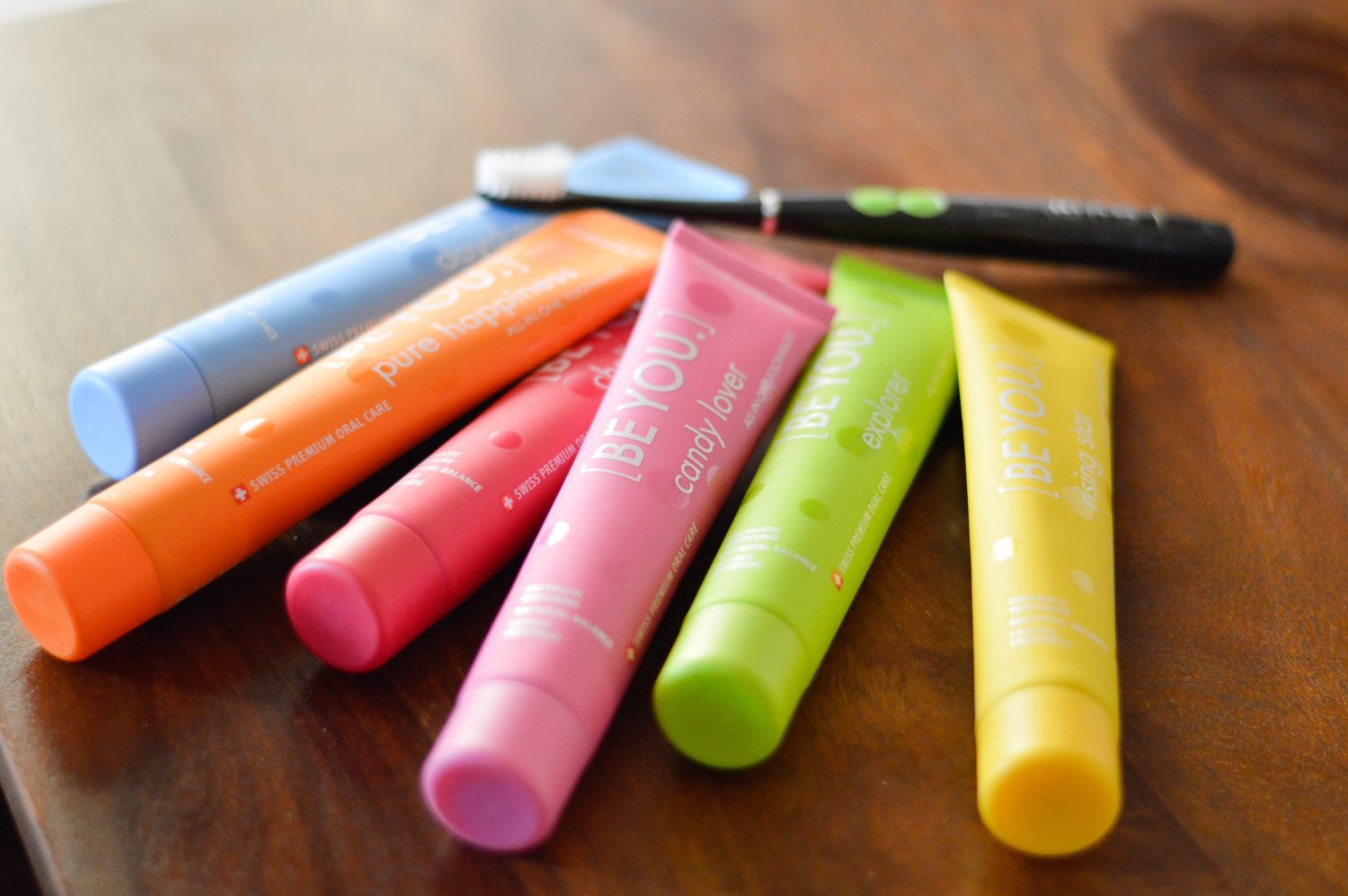 We have been absolutely loving these funky tubes of toothpaste and we know you will too!
When shopping online at www.curaprox.co.za for every online purchase of over R250.00, you will receive a FREE BE YOU toothpaste!
Happy Shopping!