Beauty Positivity with Nature Box!
Being a lifestyle and beauty enthusiast, there is something super special about sharing a new product that really is filled with such goodness for hair and body. All about sustainable living and beauty positivity with Nature Box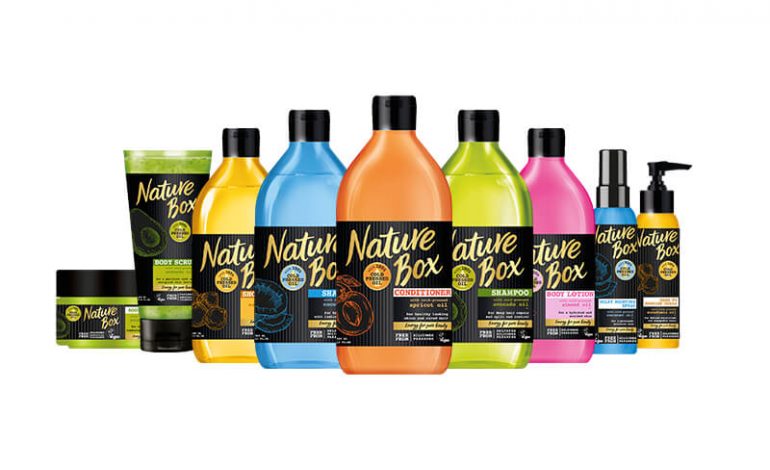 Nature Box – Holistic beauty and all-round positivity. Nature Box combines ethical and sustainable practices with effective beauty care for a holistic approach. All their products are cruelty-free and chemical-free!
 The Nature Box harnesses the naturally prolific vitamins and antioxidants sourced from 100 percent cold-pressed fruit and nut oils. Every product in the range is vegan and free of silicones, artificial colouring, sulfates and parabens.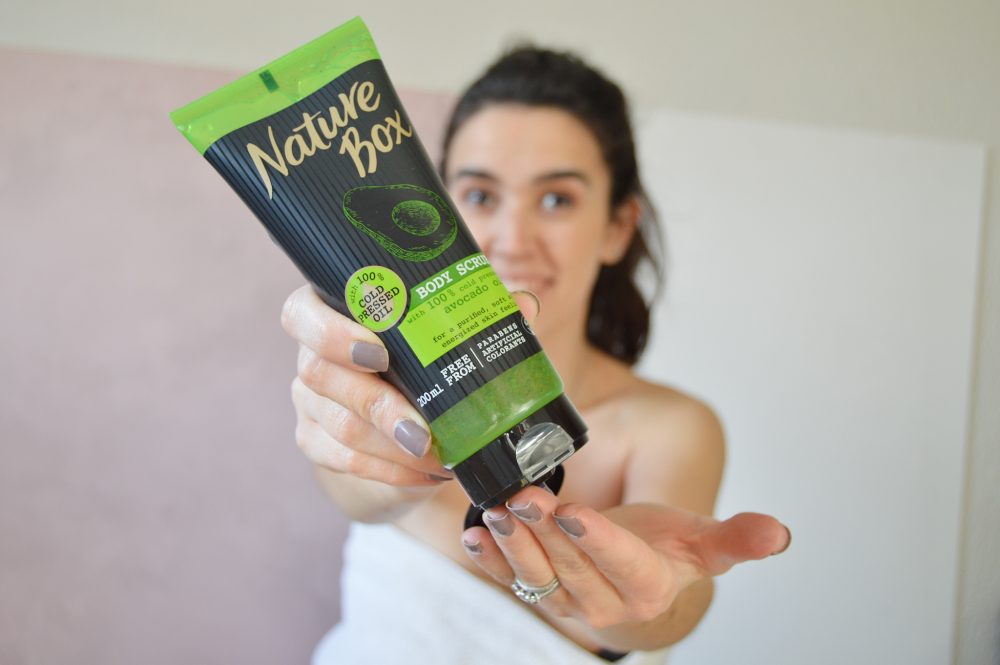 Beauty Positivity – A holistic sense of beauty…
Most women want the same things they have always wanted from their beauty products – quality and effectivity. But, they also want to support brands that align with their values, such as living an authentic, conscious lifestyle. 
This sense of looking and feeling good – outside and in – is what Beauty Positivity is all about, and is now possible thanks to Nature Box.
Nature Box has committed to using sustainably produced palm oil from Nigeria. Guar, a raw ingredient in the products, which derive from the guar bean, is also sustainably cultivated in India. Furthermore, 25 percent of the packaging is made from recycled plastic. Talk about saving the world right!?

Cold-Pressed Oils – What does that mean…
Cold-pressed oils are extracted from fruit seeds and nuts: Cold pressing is the most efficient extraction process, allowing the oil's essential nutrients to be entirely preserved. This helps deliver a nutritional punch to the hair and skin. All Nature Box products are packed with vitamins such as A, B, C, D, and E, as well as antioxidants and healthy fatty acids.
What we have trialed…
Nature Box has four product lines that all contain cold-pressed oils extracted from fruit seeds and nuts: Avocado, Coconut, Apricot and Almond. They are also vegan, free from silicones, artificial colours, sulfates, and parabens. 
I was fortunate enough to try two of the four ranges and all I have to say is WOW!

Avocado product review – Hair Products:
The range of natural ingredients is targeted for deep hair repair and split end control. As someone who battles with dry, itchy scalp, the shampoo and conditioner work wonders with the deep clean. Usually, I come out the shower still scratching my head, but to my delight, after the first try, I had immediate relief! I was shocked! It doesn't have a very overpowering scent but rather a subtle fragrance that really is so delightful.
With lockdown and being high-risk, I have stayed away from beauty salons, so you can imagine the state of my hair length! With this, comes split ends and man they are bad! Well now I can say were, because the shampoo and conditioner have actually helped repair them.  The formula is lightweight so it won't weigh your hair down at all. It has really been so great to use! Included in the hair product was a Hair Repair Cream targeted specifically for split ends- I found that this product along with the shampoo and conditioner worked BEAUTIFULLY. Say bye-bye to split ends!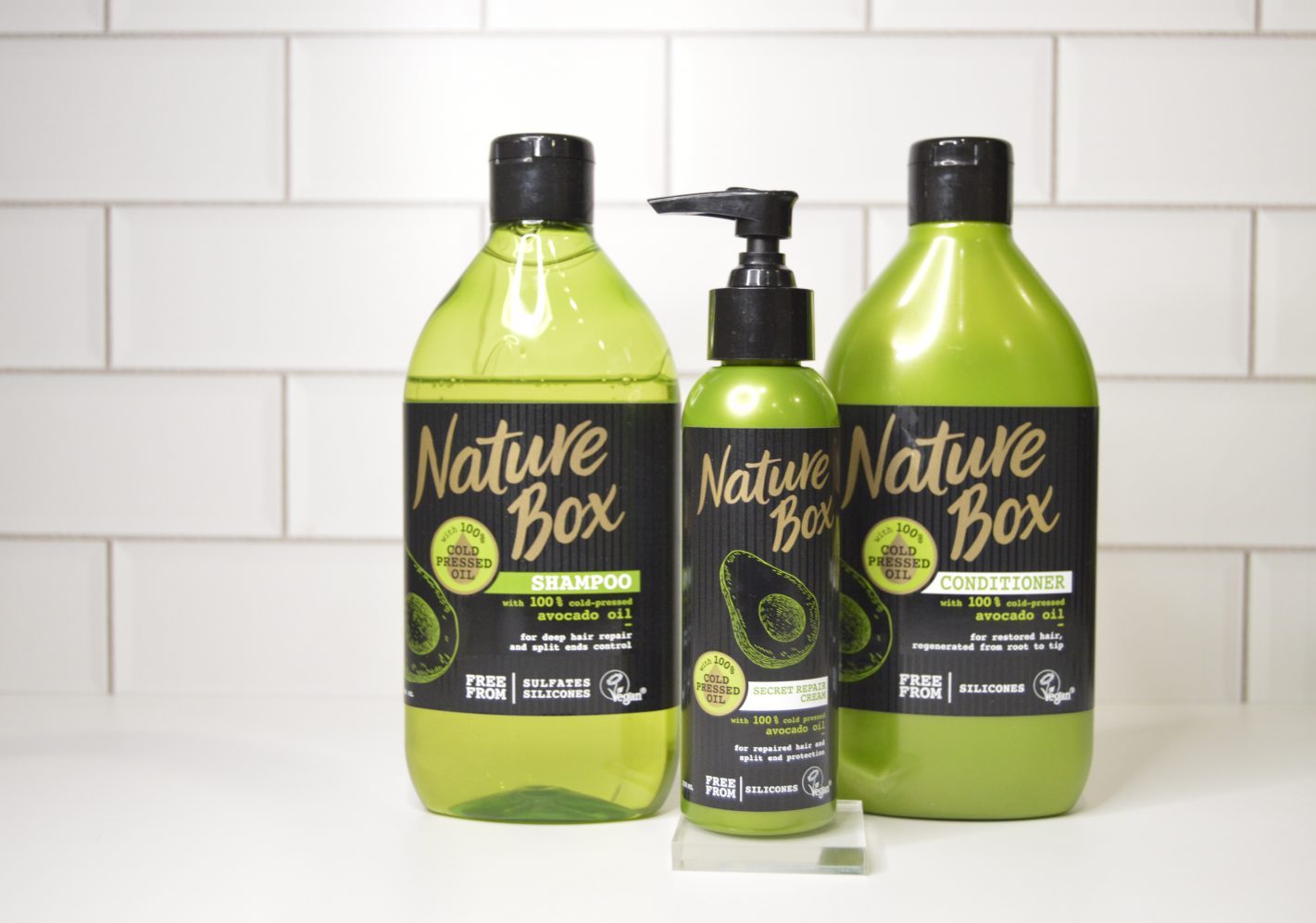 Avocado product review – Body Products:
The body products include Shower Gel and  Body Scrub. I tend to avoid shower gels because I find them too drying for my skin. I was pleasantly surprised by this one. It left my skin quite soft. Even though I used quite a bit of product to get a lather, I really do like it.  The body scrub is a nice addition to the range. It's a gentle scrub that won't be harsh on your skin at all and leaves it soft and somewhat polished.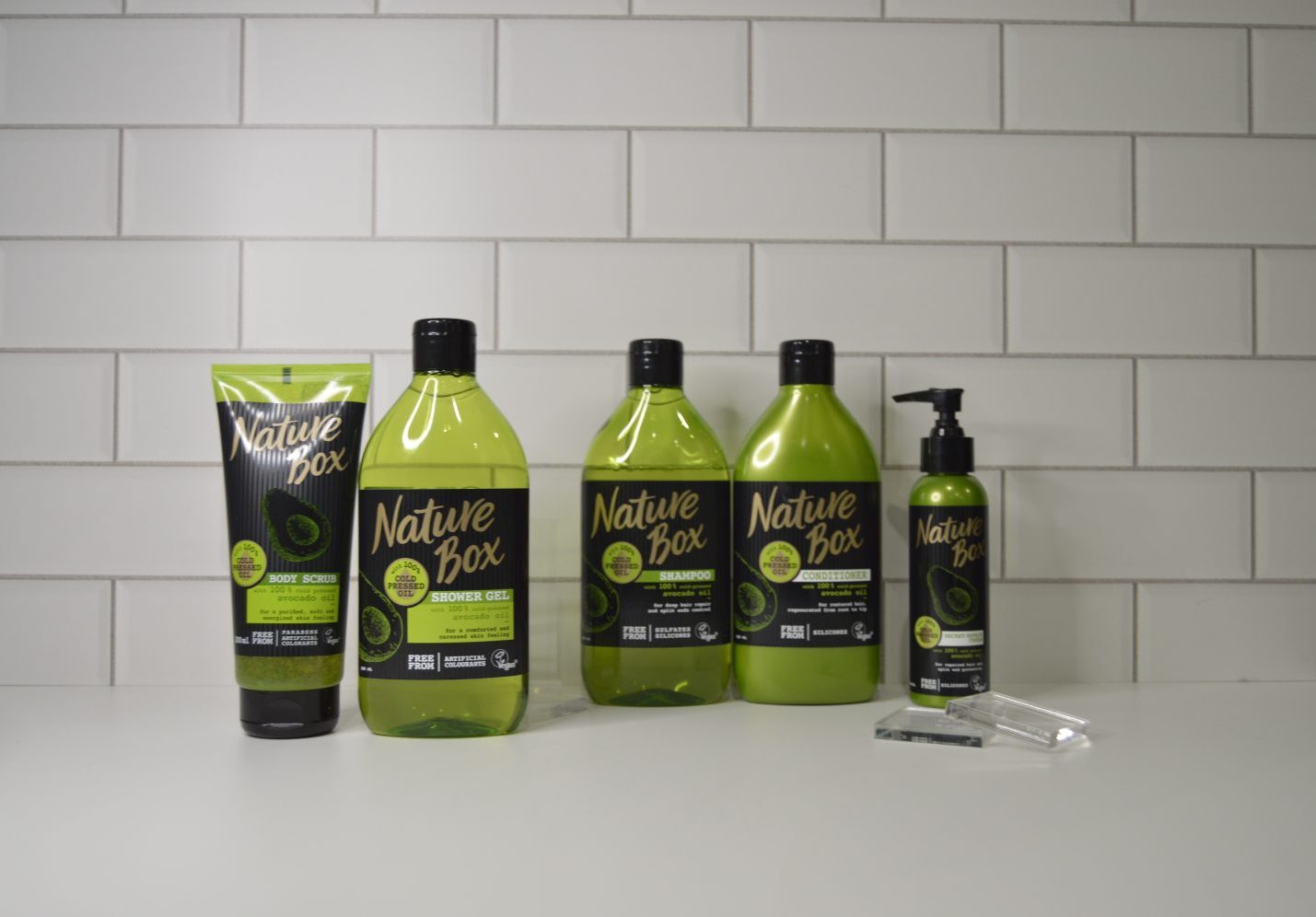 Almond product review- Hair Products:
The Almond line is targeted for volume and gentle care for sensitive skin. I can most certainly vouch that this product really does give your hair volume! I really love the volume that it gives my hair, especially with my heavy lockdown locks. It is super gentle on your scalp and does relieve itchy scalp if you do suffer from it. The Insta Lift Spray is surprisingly nice too, giving your hair extra va-va voom without the greasiness.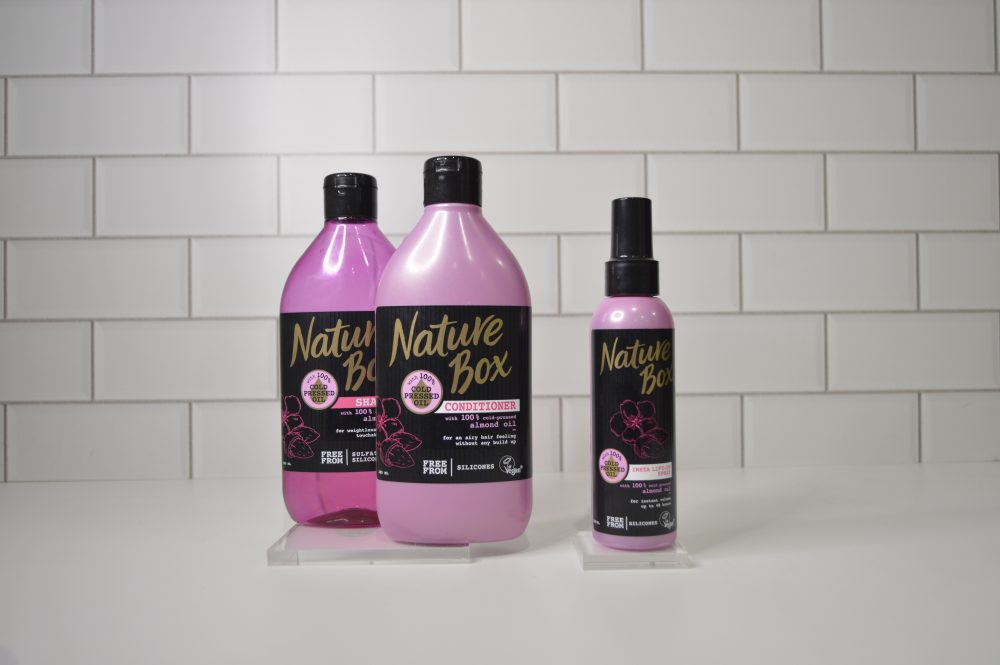 The Naturebox range is available from Takealot, Dis-Chem, Clicks and Checkers.
Go on and unlock the world of eco-friendly, sustainable beauty with Nature Box