Beauty Review: Glamglow X MyLittlePony Mud Mask!
I've been really looking forward to writing this blog post because I've been itching to try GlamGlow products since I first heard about them a while back!  There is so much hype around these Glamglow Mud Masks so I wanted to see what the lowdown was on them myself. I remember seeing them on a celebrity's IG pages, one of the Kardashian sisters most probably, and I instantly went into beast mode  frantically looking online to see when they would set sail to South African shores.
Well they arrived and have been here a while, but I have been staying away cause there is quite a hefty price tag on these babies. I would spend my days online 'window shopping'  and on multiple occasions adding them to the cart and almost hitting the 'complete order' button, but I quickly escaped the online store before my heart could get the better of me- Close calls I tell you…
But Alas! I was gifted with a voucher from Foschini and did not even think twice to what I wanted to fill my cart with.. I did it. I finally got my hands on the Glamglow Mud Mask, my precious (Insert Lord of The Rings Scene)  little mask that I tuck into it's sparkly little box every night to make sure it's safe and cosy.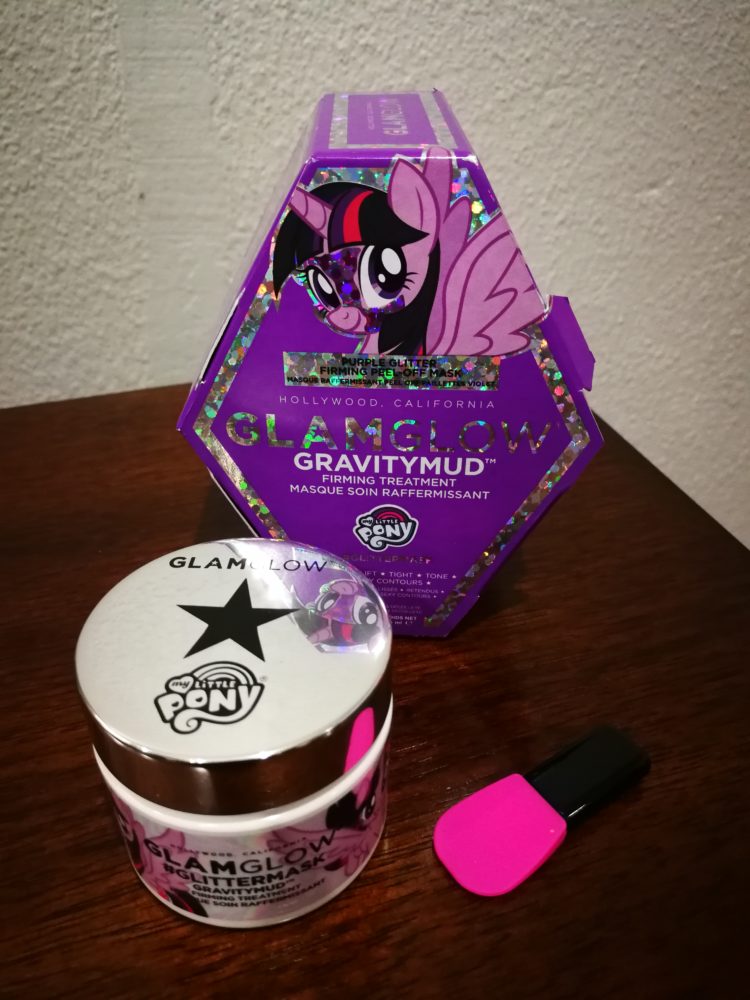 But anyway- Let's focus on the review. So the #GLITTERMASK is said to visibly firm, tone and boost radiance after just one use. It is meant to leave the complexion taut, luminous and even more youthful than before. Sounds like a winner, right? But does it live up to it's claims?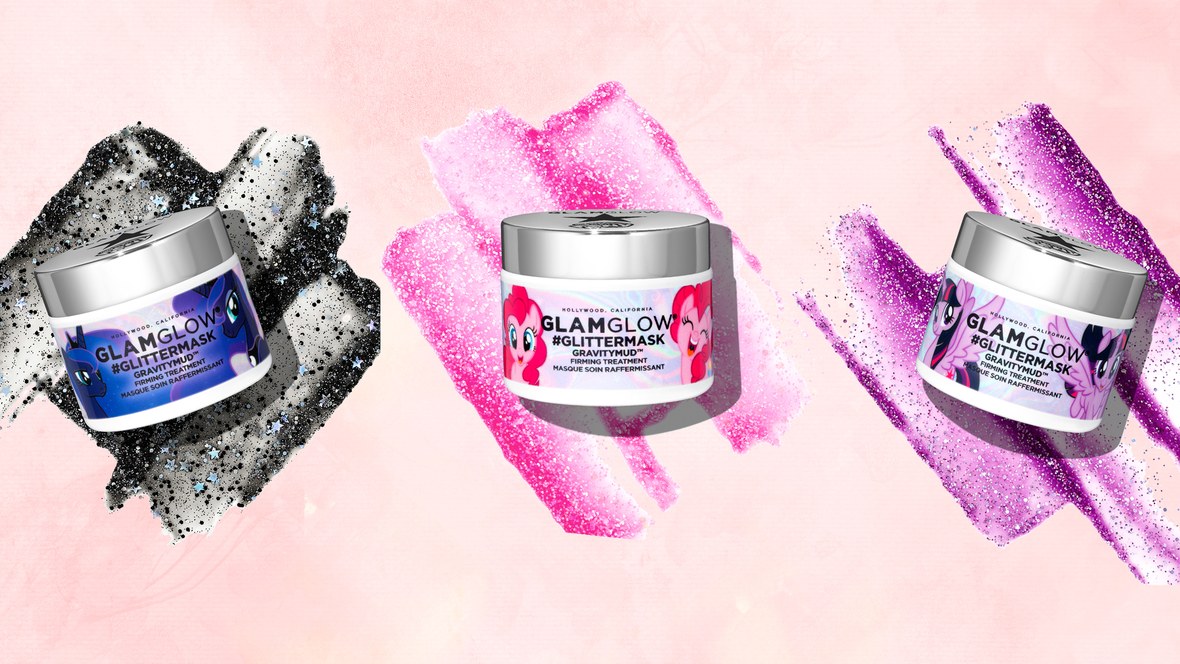 Basically, it's Glamglow's original Gravity Mud firming treatment mask with some pony power sprinkled into it. This limited-edition peel-off mask comes in 3 sparkly shades – pink, purple, and black, based on the iconic My Little Pony you identify with the most. I originally wanted the Black Mask but they were out of stock so I went with the Purple- Twilight Sparkle.
Application is very simple and smooth! It comes with a mini silicone paddle brush to apply a thin layer of the mask all over your face, and you let it sit until it's dry. The drying time depends on how much you apply, so if you're in a rush, be sure to apply a thin layer! However, if you're trying to take cute selfies, I would apply more to really get the full effect. The mask  is nothing short of fun and quirky which I think was their goal apart from the beauty properties that the masks offer.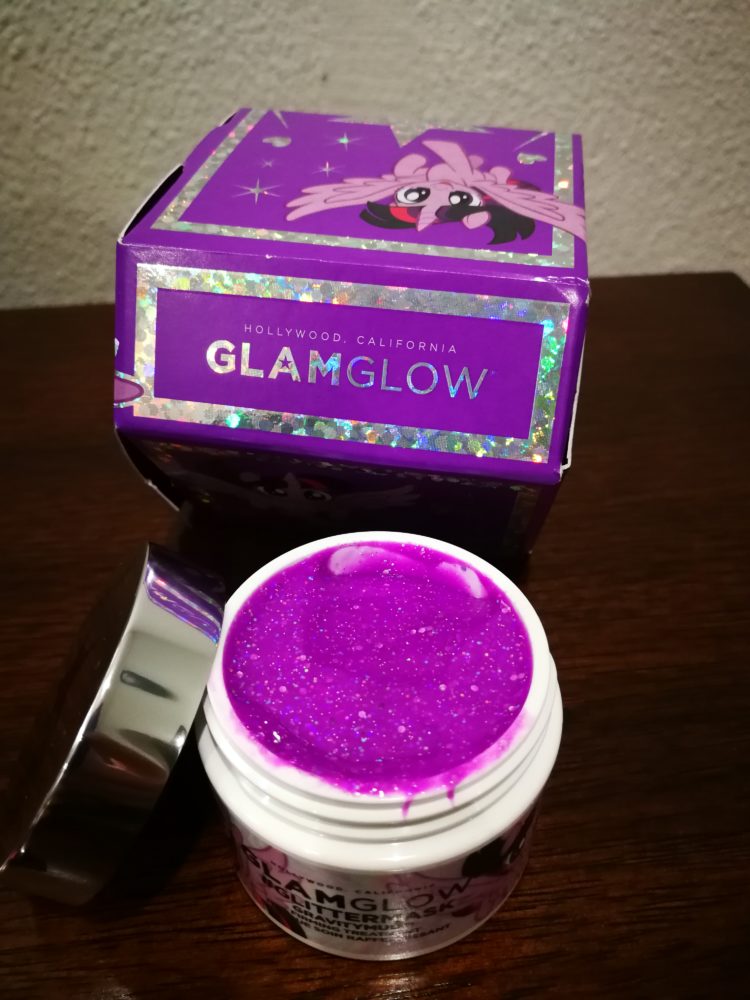 The mask took about 30 minutes to dry and I put a generous amount on my face. I must admit, due to having sensitive skin I was a bit nervous about how it would react with my skin but it wasn't as bad as I thought. My skin did however have two spots around my lip area that reacted and tingled, but I left the mask on for 25 minutes then I peeled it off.
Although I was slightly red from those tiny spot near my lips, my skin instantly felt really fresh and somewhat dewy. After glancing in the mirror my face definitely looked more firm, taut and luminous. The sensitive spots eventually disappeared after about 30 minutes so a definite plus for those sensitive skinned babes! I'd recommend using this mask before a special occasion, photo shoot, or night out to add a little more definition to your face!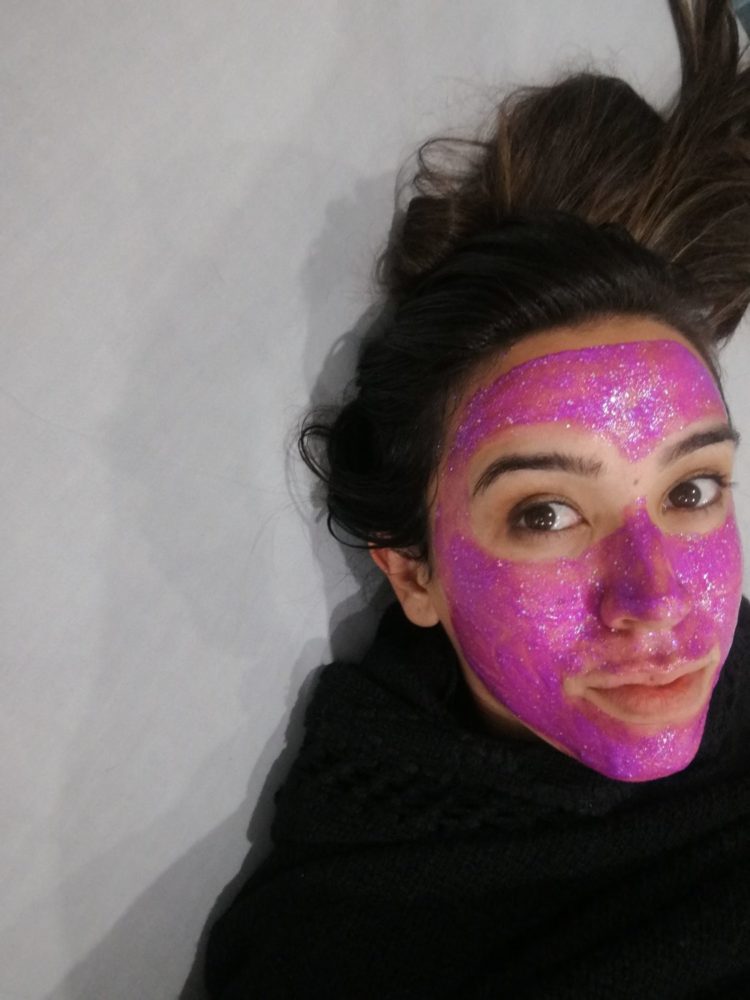 Now that I've tried the Glamglow muds I can see why they've got the reputation that they have. People have gone mad for these masks, and it's easy to see why – one use really does leave lasting results that you can easily maintain with continued use. Yes, the muds are on the pricey side for face masks (R850 each), but I don't think of them as a face mask, more as another step in my skincare regime. And when they deliver it's easy to justify the cost.
Want to get your hands on Glamglow Mud Masks?
You can purchase them here or here!
Stay Glam!!
xxx