Beauty Review: Rimmel Stay Matte Liquid Lipstick
So excited to share my thoughts and views on the new Rimmel London Stay Matte Liquid Lipstick that I received from Rubybox! (Thank you lovely Rubybox peeps!)
The Rimmel London Stay Matte Liquid Lipsticks are the newest launch to hit the shelves here in SA. With an impressive 15 shades these certainly are a stand out collection.

Upon receiving 5 gorgeous colors to try and test, I can't gush more than I already am about how gorgeous this liquid lipstick is!  Rimmel London Matte Liquid Lip colour delivers high intensity colour with a velvety matte finish from the very first stroke! Bold colour with just one stroke and a very impressive staying power- kiss proof, touch-proof and water proof wear! (Tested and it really is long lasting!) My favorite thing about the Matte Liquid Lip colour is that it's super lightweight texture and velvety matte finish!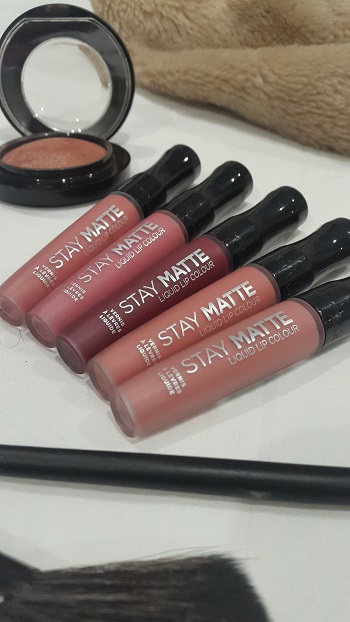 There is no doubt that the Matt lipstick is trending fiercely on the scene and I ain't complaining because it's a trend that you can dress up or down, for any occasion!
Rimmel Stay Matte Liquid Lip Colour Features:
Velvety matte finish
Full coverage colour
12 hour staying power
Transfer-proof and waterproof
Lightweight, comfortable texture
Rich lustre pigments deliver high impact colour
Select polymers provide perfect adhesion for long wear
Vegetable derived lightweight volatile emollients give smooth application & a light texture
Doesn't dry out the lips
Matrix technology with lightweight ester and Mineral based gellants provide the lightweight, second skin flexible texture
Available in 15 shades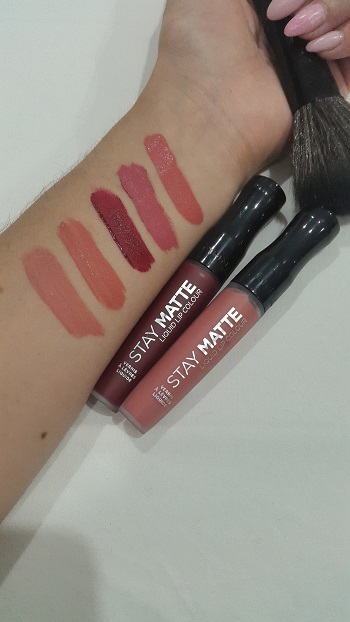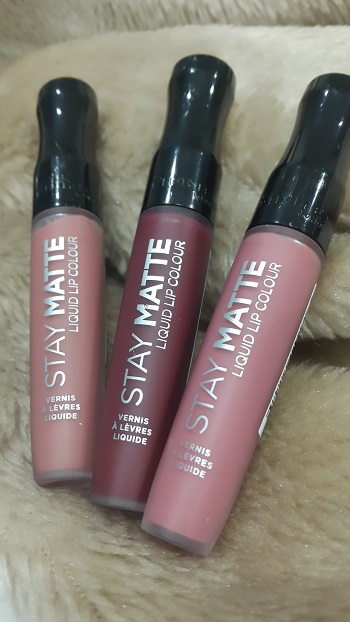 Price
These gorgeous Matte Liquid Lips retail for just R119.95 each- shop for them here!
Application
These have a lovely lightweight, mousse-like texture which is very similar to the Avon Mark Matte Lipsticks. The only difference is that The Rimmel Matte Lipstick last longer and don't dry out my lips! I tested out 5 shades and found them to be incredibly rich and pigmented.
Longevity
Super impressed with how long these lippies lasted as they do claim to last up to 12 hours. However, while they are very long-wearing I wouldn't say they last a good 12 hours… I found them to fade down towards the late afternoon, which is when re-application would be needed, but overall they were pretty good going and I absolutely love them!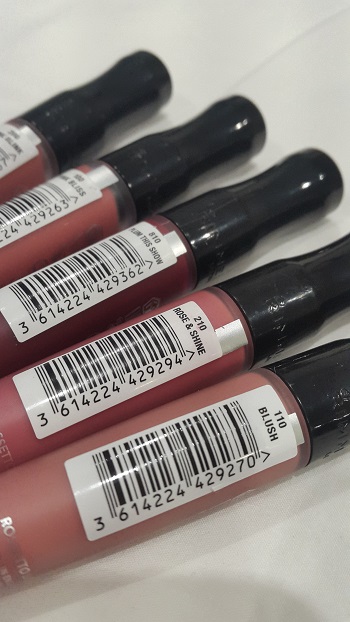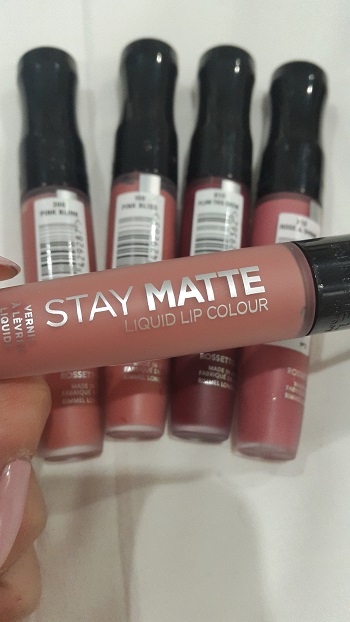 Overall Review: Absolutely love the Rimmel Matte Liquid Lip Colour!
If you looking for a long lasting lip wear that doesn't dry out your lips then Rimmel is the way to go!!
#LiveTheLondonLook #RimmelLondonsa #Rubybox #StayMatteLips