Benzaderm Deep Cleaning Gel
Have you heard?! There is a new kid on the block that is here to treat those unwanted blackheads and it's called Benzaderm Deep Cleaning Gel!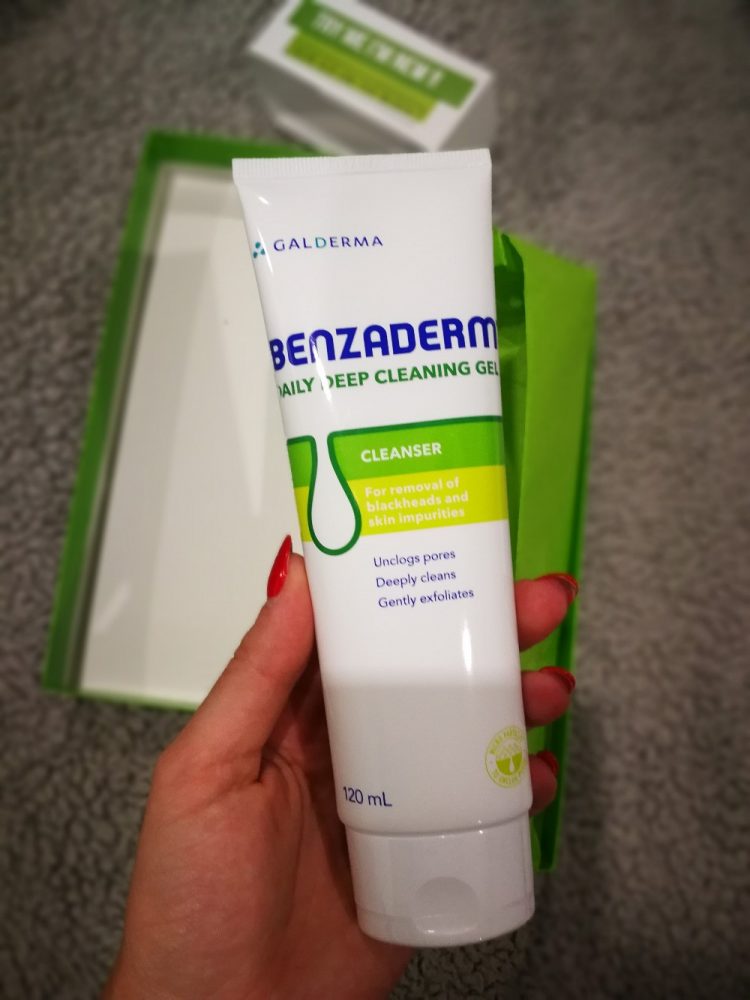 Formulated for consumers with oily or combination skin, the new Benzaderm Daily Deep Cleaning Gel has been clinically tested to penetrate and help eliminate blackheads. It too exfoliates dead skin cells and helps the skin appear smoother, softer and more radiant!
The Benzaderm Cleansing Gel has amazing properties including a special combination of Salicylic Acid, which removes dead skin cells and Glycolic Acid, which exfoliates the skin.
How Does it Work?
Salicylic and Glycolic Acid contained in the Benzaderm Daily Deep Cleaning Gel work together by eliminating surface dead skin cells. They too unclog pores to reduce pore blockage which break down blackheads.
What are the Benefits?
Smoother, radiant skin
Deeply cleans the skin
Unclogs pores
Gently exfoliates
Non-comedogenic
I have been using the Benzaderm Cleansing Gel for a little over 2 weeks now and for a sensitive skin gal, I must say I'm impressed! It really is gentle enough to use on a daily basis. My skin has a beautiful glow after I use it which I love and the pores on my nose (which is where I have the most blackheads) has virtually diminished!
Cleansing and exfoliating the skin is one of the most important steps, removing all the dead skin and dirt from the skin, which helps improve skin texture!
Benzaderm Competition!
Here is your chance to WIN your very own Benzaderm Cleansing Gel! Head on over to my Instagram – Nicole_TheGuru and check out the Benzaderm Highlight.
Good Luck!
*Disclaimer- PR Sample