Competition Time With The Little Guru and Kita Fragrances
If you have been following me on Instagram and been keeping an eye out on my Instagram stories then you'll know that March is all about giveaways and competitions! So let the love keep flowing, I say!
I am so excited to be part of this little 'scavenger hunt' competition/giveaway with Kita Fragrances! If you haven't heard of them, you can read all about their beautiful fragrances here.
So back to the competition.. This is all the details you need to know about it 🙂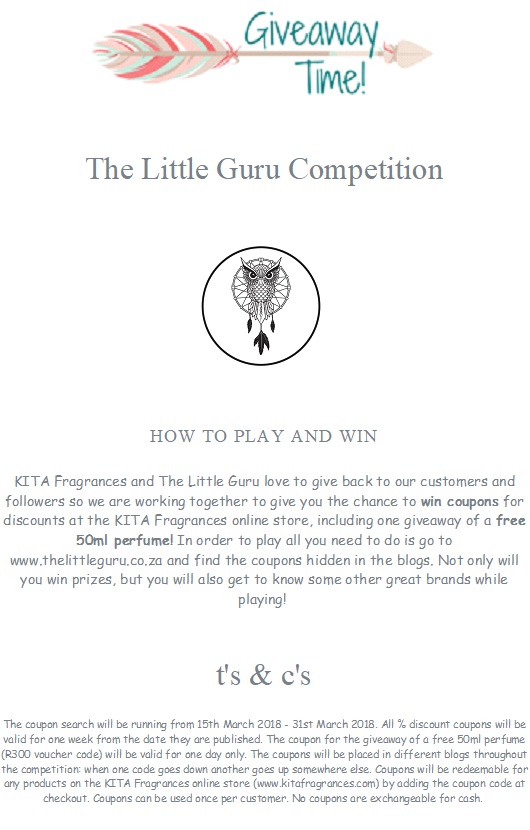 Sounds like fun right?
Stay glued to my Instagram page for some hints on where you can find the discount codes!
Happy hunting my beauties!