Cooking with Culinary Crate…
Ah food..
Food and I have a love hate relationship. Honestly we do. I hate cooking food, but I love eating it.
Honestly speaking it's not the worst thing in the world but to think of a different healthy meal to cook everyday does become a bit much. Leading a healthy lifestyle is becoming more difficult for people on the go. That's why more and more people look to convenient fast food restaurants or pre-cooked meals that require no fuss at all, which in turn is not healthy.
There is no doubt that I look for the easy way out of cooking, the less work required the better. Not ALL the time though, I have my moods… So with all this rambling about cooking and healthy eating, I am more then happy to share my little secret to eating clean and being a little more pleasant in the kitchen – Culinary Crate.

The lovely Katia and Claudia are the powerhouse duo that started this, what I like to call, little piece of heaven. Culinary Crate  inspired these two Mediterranean girls to share their simple family recipes with the world and I couldn't thank them enough!
" Laughter, love and memories were always created in the kitchen.
Food always seemed to bring our family together. "
Culinary Crate caters for families on the go, singles, newly weds, fitness fanatics and they even cater for individuals with specific dietary requirements. Cost-effective & time-efficient: no ingredients are wasted as you receive the precise quantity of products required to make each meal. Not only does this save you money but we are also sensitive to our environment & the resources available.
How it works:
You can either: Choose-a -Crate OR Build- a -Crate
Choose-a-Crate
Choose-a-crate is crates targeted to certain needs-there are 4 crates to choose from

Veggie Crate
This crate focuses on all individuals or families who only want vegetables but still contain grains & wheat.
Economic Crate
This focuses on the individuals or families on a budget.  This crate contains spicier heartier meals.
Paleo Crate
Hello fitness fanatics and individuals with gluten & dairy intolerance.
Family Crate
This crate centers around family wholesome meals. It incorporates balanced recipes of protein, carbohydrates & vegetable items.
Build-a Crate: (My personal favourite)
This consists of selecting your own meal-kits/recipes  to use at your own convenience in that week. If the crates don't suit your dietary needs then the build-a-crate is definitely the option for you

This is for the creative individual who would like to personalize their meal plans per week. Choose from a selection of recipes that change weekly!
The meals are quick and easy and oh-so-delicious! To think that such amazing meals are prepared and served in a mere 20minutes is mind blowing! The recipes are reasonably priced and the ingredients are fresh. All ingredients is beautifully packaged and labelled with it's contents and weight making it super easy to follow the recipe.
My Experience:
As previously said I'm not a fan of cooking and with summer in motion my husband and I were discussing that we should start eating healthier- (At this point my head is going mal, thinking – "what the hell do I cook?") With this in mind I resorted to local foods blogs for healthy recipes and low and behold, Culinary Crate was there, saying howzit.
I was hooked and within minutes of reading through the reviews and website, I placed an order. I opted for the build-a-crate as it suited my lifestyle better and selected the following recipes for my crate:
Couscous with Roasted Butternut and Sage
Stuffed Chicken Breasts
Zesty Chicken Lime Rice
Mediterranean Chicken
Orders are placed on Wednesday and delivered the following Monday- The order process is simple and they keep in contact with you every step of the way- giving you peace of mind.
Monday came and so did my delivery- on time as promised! It arrived in a beautiful eco-friendly crate, that can be recycled on your next order- if you want, packed to the brim and neatly displaying all the organic ingredients.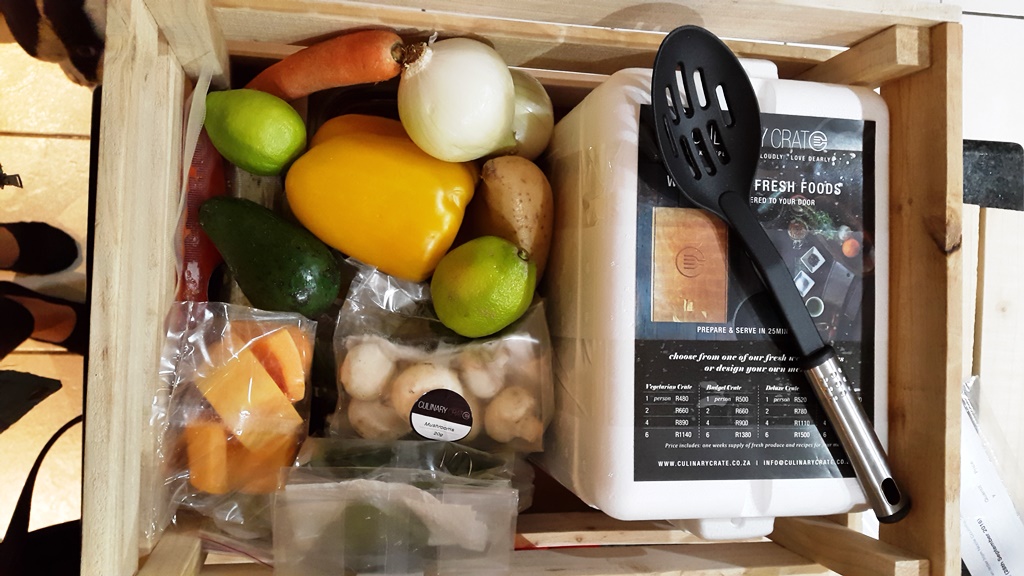 Presentation is everything and these girls got 5 stars for it.
I couldn't wait to try out the recipes and so I got right to it! The recipes came with an introduction letter which has suggestions as to cook which meal in a required order to allow maximum freshness from your ingredients.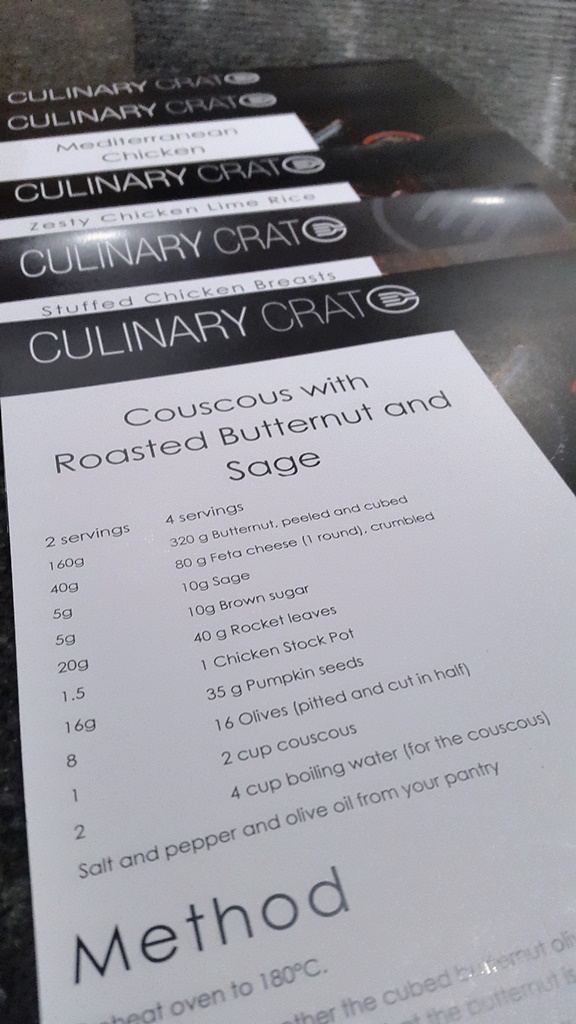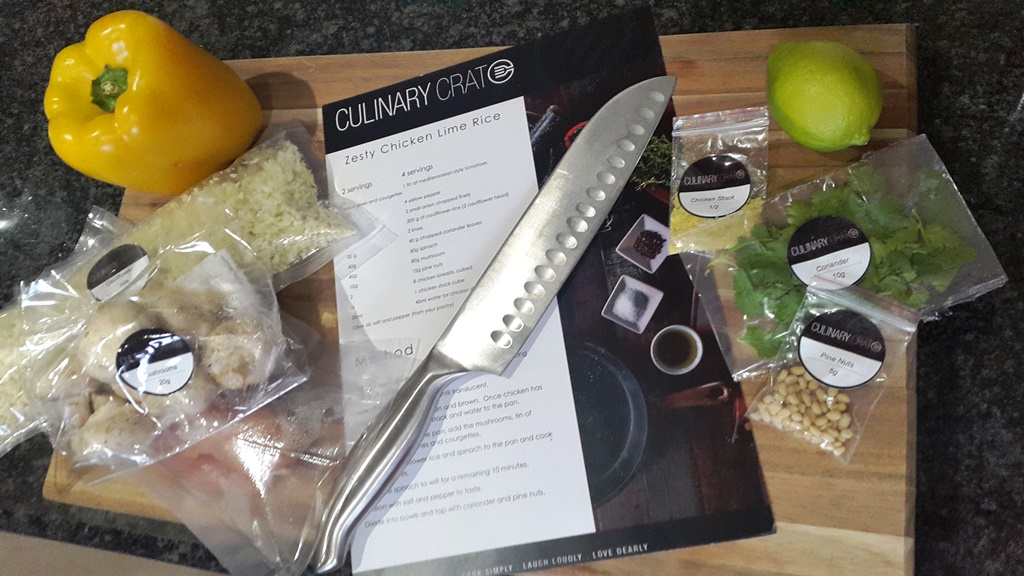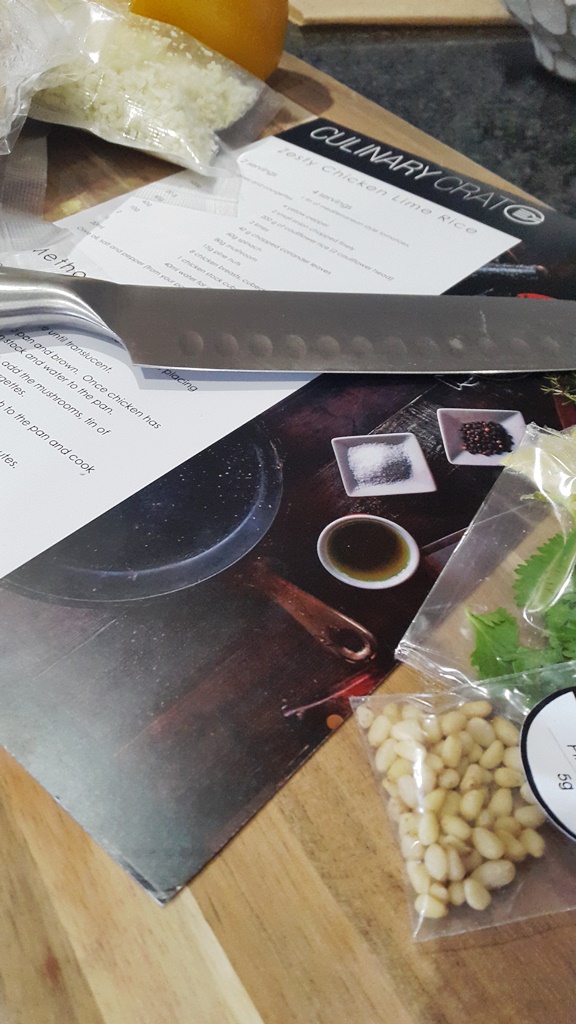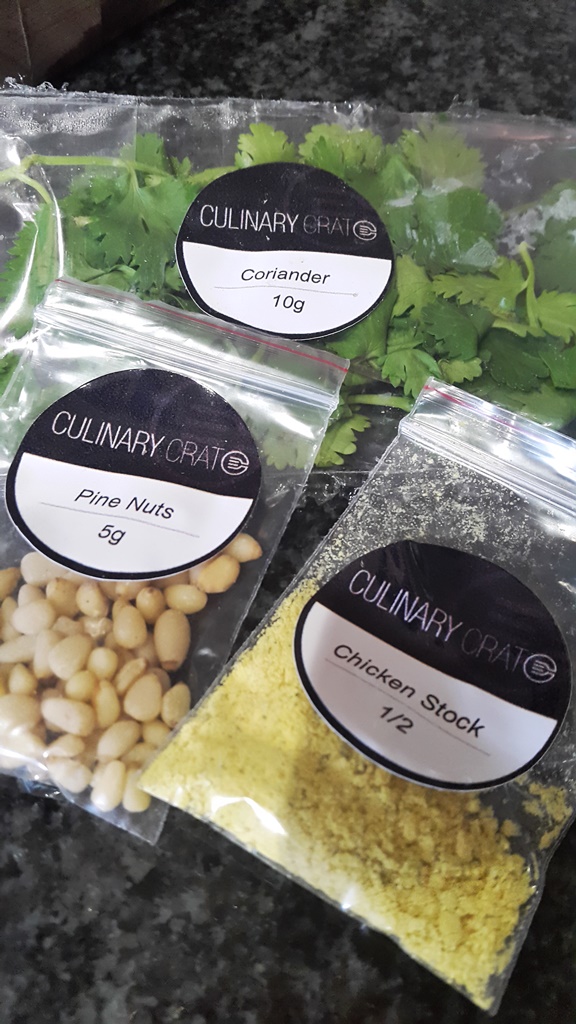 The recipes are so straight forward that it is actually really fun. Its something to get excited about again and to be honest I really look forward to trying a new dish.. This is what cooking should feel like every single time- shouldn't it?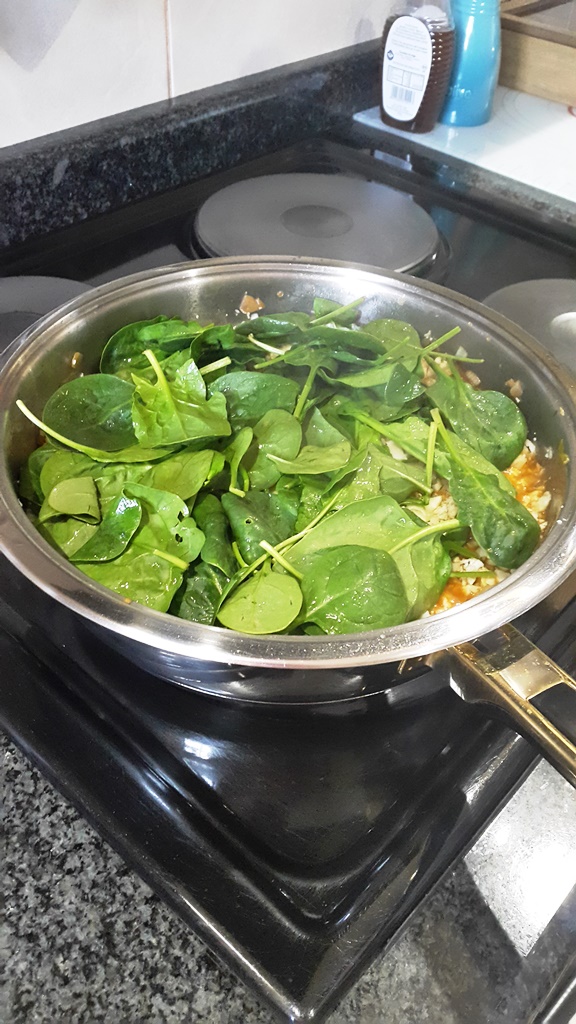 Foods never looked so good! Its incredible how fresh ingredients make a meal so different and so yummy.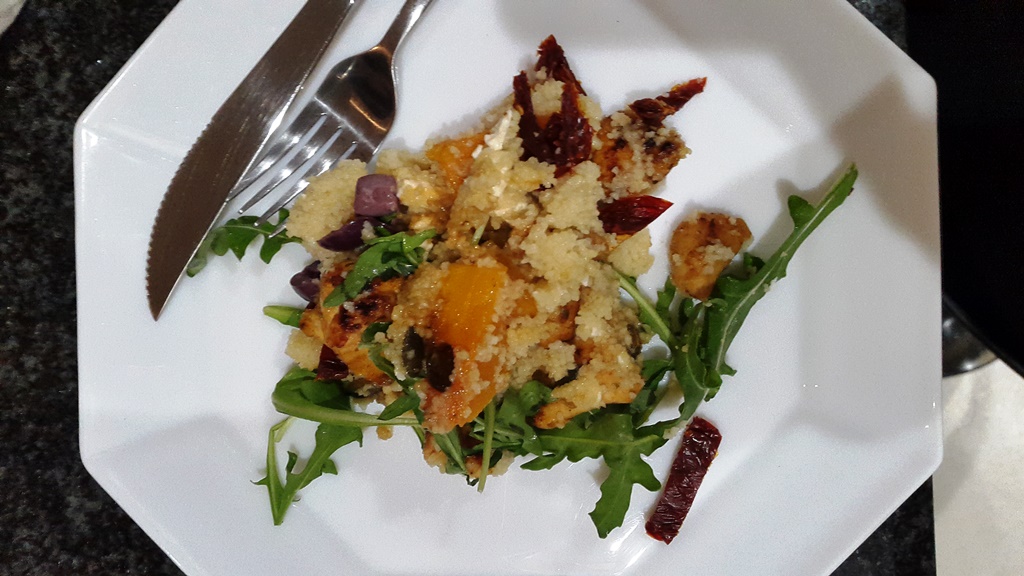 Convenience at your door step, what more could you ask for! The added benefit that all the ingredients are organic, healthy and fresh make its even more worth while.
I couldn't be happier to share my experience with you and hope that Culinary Crate will Soar!
For more information check out their website here.
Happy Cooking!
X
Save
Save
Save
Save