Girls and our make-up..
We always somehow run out of space with our make-up and tend to have a million cosmetic bags to store all of it, which in turn takes a good couple of minutes to shuffle through when looking for your powder brush and blusher.
So I thought of a better way to access your much needed make-up brushes.
Here is a quick guide to creating your super simple and chic make-up brush pot.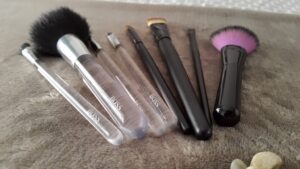 What you'll need:
Small or medium ceramic glass vase or pot
Small Pebbles or Stones
Your Make up brushes
Place your pebbles into the pot about half way.
Give the vase a little shuffle to allow the stones to fall into their gaps.
Place brushes upright in the vase/pot.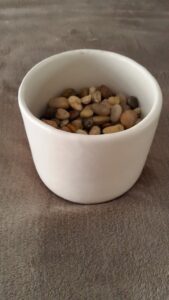 Voila!
A gorgeous pot for your brushes to be displayed and with easier access.