OOOOMMMMGGGG..
I have never been more excited about a product like I am about these little babies..
On my recent trip to Cape Town (will blog about that soon) we stumbled into the gorgeous LUSH store. A week earlier we watched a show called "Undercover Boss" and funny enough it was about the Lush brand. Already from the TV show I eagerly wanted to get my hands on some products and so thankfully I got the chance to in Cape Town.
What I love about the product is that all lush products are handmade using organic products and each product is labelled with  sticker of the person who made it. The perfect little touch.

We spent about a good 40 minutes in there just taking in all the fragrances and beautiful colours of the products. I wasted no time in hunting for the popcorn lip scrub that I had spotted on the website. Guys it literally smells like caramel popcorn- its heaven..
My hubby was over at the Bath Bombs section and grabbed one to take with us to try. They are probably one of the best bombs that I have tried in a while. It leaves your skin insanely soft and a bit shimmery too- Hubs didnt like that part so much, but I was loving it!
Sadly we couldn't spend our entire day there otherwise we would, but left feeling all warm and fuzzy inside and bag filled with a "Ray of Sunshine" goodie box.
The Olive Tree Branch Shower Gel, Sugar Scrub, Each Peach and Two's a Pair Message Bar and a Sand Soap Bar..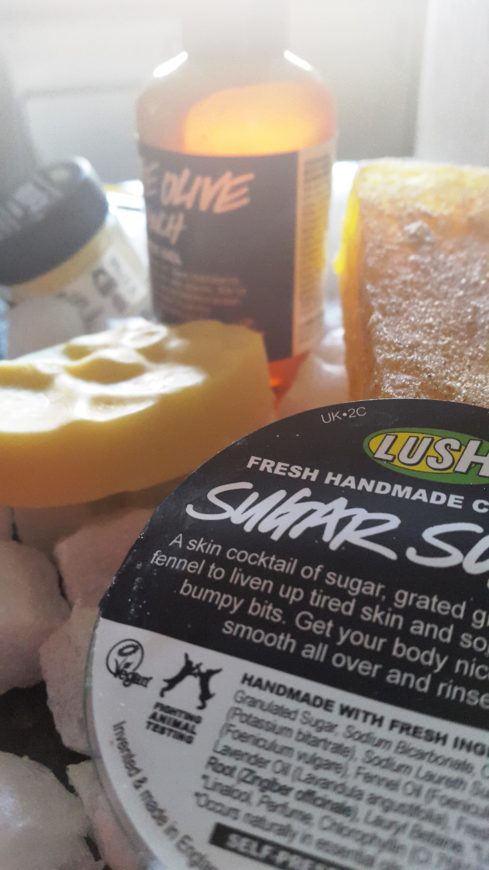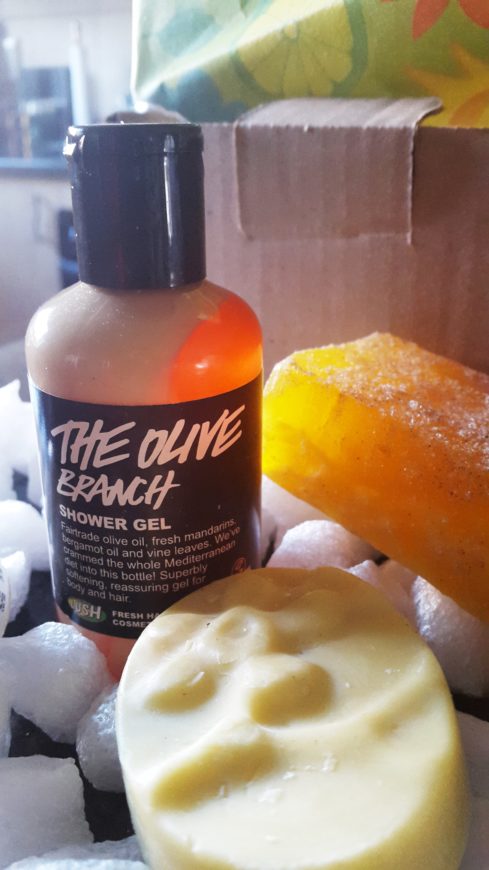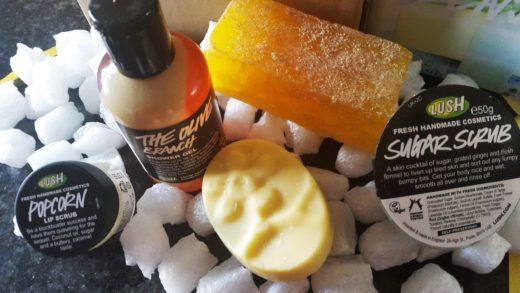 Want to know more about LUSH- see their amazing range here
xoxo