Getaway: Foresters Arms- Swaziland
In celebration of our 3rd year wedding anniversary, my hubz planned a little trip to Swaziland over the past weekend, on a motorbike…Initially when we had discussed going on the motorbike, I was told that It would take us 3 hours to get to the hotel- It took us 6 hours! Look apart from it being cold (EXTREMELY COLD), it was a pretty enjoyable ride.
Getting into Swaziland itself is absolutely beautiful, with picturesque views and winding roads- It's something quite magical! Our destination was the beautiful Foresters Arms. It was a beautiful ride to the hotel which is set in pine forested mountains a short hop from Swaziland's capital, Mbabane.  As soon as you enter this beautiful kingdom, you feel as though you are in 'real Africa' as you drive through rolling hills dotted with indigenous huts and friendly people who greet you as you pass with a wave and a smile. The kids were loving the loud roar of the motorbike and cheered as we rode past them.
HEADS UP: If you are coming from the Sandlane / Nerston Border into Swaziland, it will take you +-40-50km to get to Foresters Arms, although the the first half of the Road is beautiful, the second half of it is full of potholes so brace yourself for a bumpy track!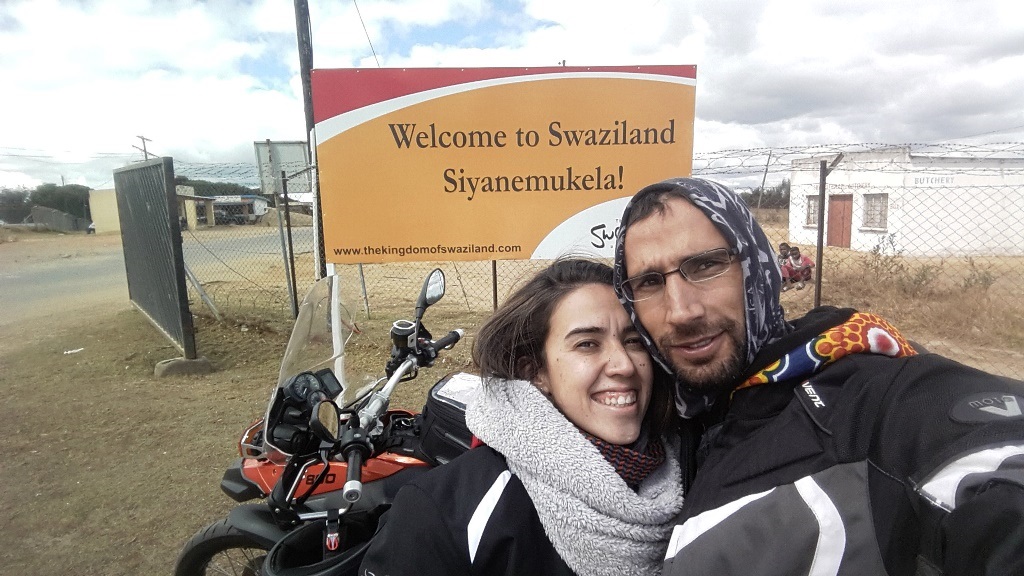 Finally arriving at Foresters Arms, we were taken aback by it's beauty. It reminded me of an old-style country hotel which feels like home as soon as you enter it.  There are nooks and crannies throughout in which you can sit and read, page through the numerous magazines and newspapers on offer; crackling fires and a cozy bar.  Outside, is just as enticing.  The hotel sits within 95 hectares, surrounded by pine forests on the edge of an 'African style' golf course.  There are beautiful indigenous plants and flowering roses throughout, as well as a sparkling pool, stables and a variety of walks and picnic spots to enjoy.
We were warmly welcomed by the lovely owner Ruth and took the opportunity to have a lunch in the dining room while our suite was getting sorted. Lunch was a beautiful spread of yummy goodness, the best part though was the delicious freshly baked Honey and Oat Bread that I daydream about on a daily basis!
After lunch we headed to our suite to unpack and relax! Nothing makes me happier then having a fire place in our bedroom and to my delight we had one all to ourselves.
We decided to check out the place and took a stroll to see what the gorgeous Foresters Arms had to offer. We made most of the little light we had left over and since we were only staying for one night  we opted for a walk around the hotel which was just perfect. Even got to meet some horses along the way too!
Apart from quiet, scenic walks there is so much to do:
Discover a paradise of wild flowers, where agapanthus, cerise watsonias, heath, arum lilies, the fragile dierama and delicate grasses abound.
Bird Watching
Walks – There are a number of amazing scenic walks for visitors to explore, with maps and directions available
Golf – the attractive Usutu golf course adjoins our estate and we have clubs available for guests' to use. Other golf courses in Swaziland include the splendid Royal Swazi championship course. We are happy to book your round for you.
Fishing – Fish for trout or bass in the stocked dams – solitary, utterly, peaceful places in the forest. Rods are available for guests' use.
Boules –Enjoy a relaxing game of Boules while enjoying a drink on our very own boules course
Croquet – Test your skills playing on our lawn course
Cycling – Mountain Bikes and Tandem Bikes are available so that you can explore the local surroundings
Fitness Centre – Want to stretch those legs or flex those muscles? Then visit our Fitness Centre which has aerobic and weight equipment for our guests to use.
Horse riding – the Foresters Arms has it's own horses allowing you to saunter through the beautiful countryside at a gentle pace.
Library – Catch up on your reading and browse through our books and international newspapers.
Tennis – Available at the Local Club (All equipment avalible)
Sauna
Scenic Picnics – Why not picnic with chilled wine at a nearby waterfall?
Squash – Available at the Local Club
Table Tennis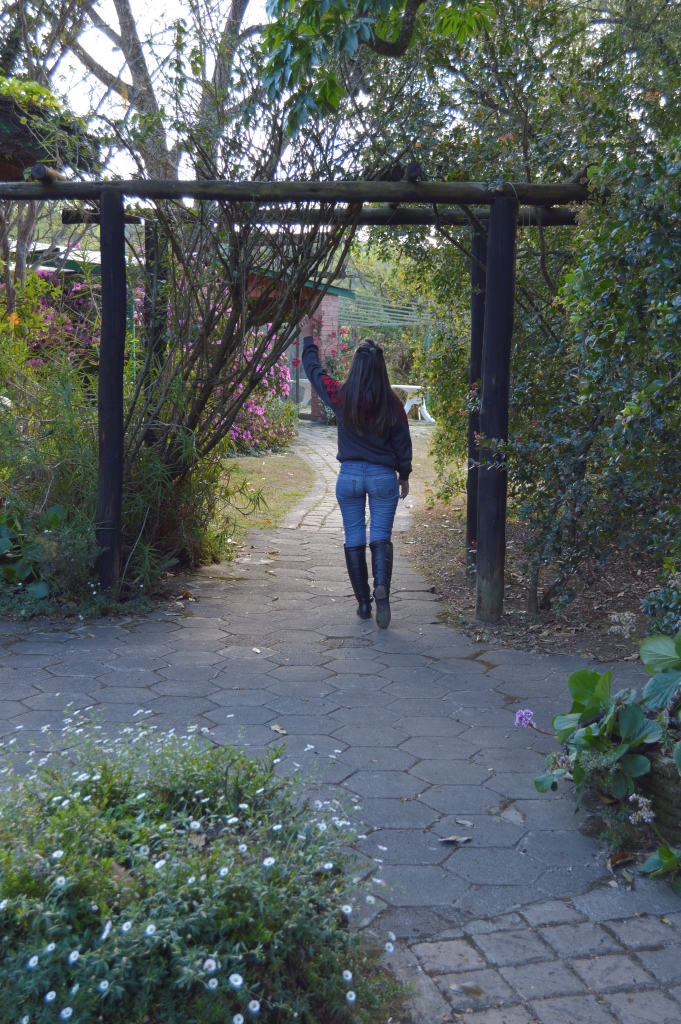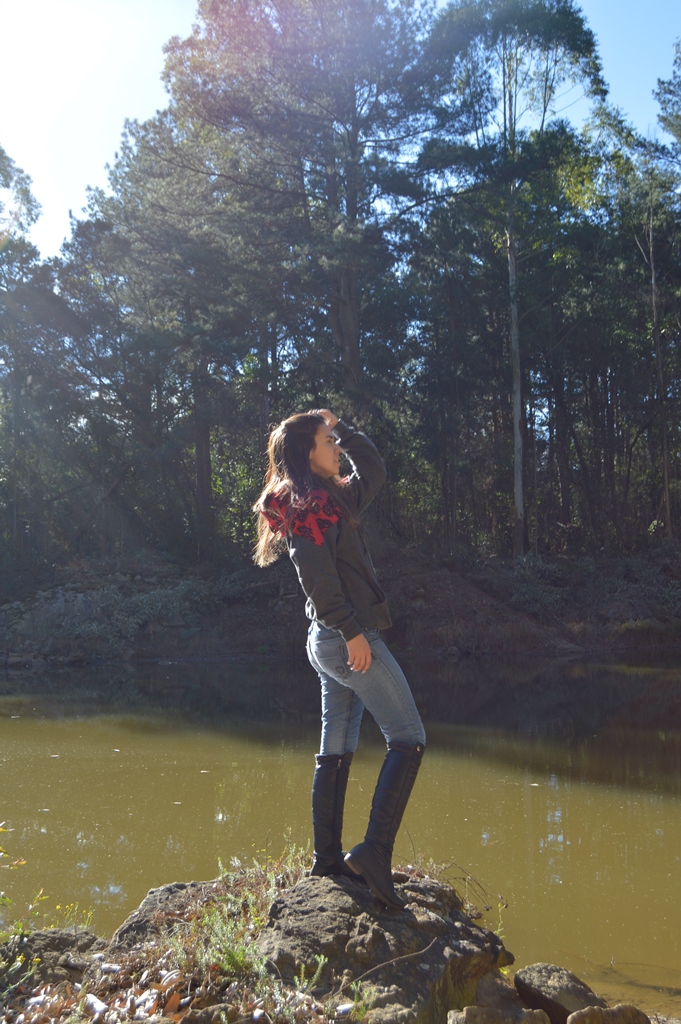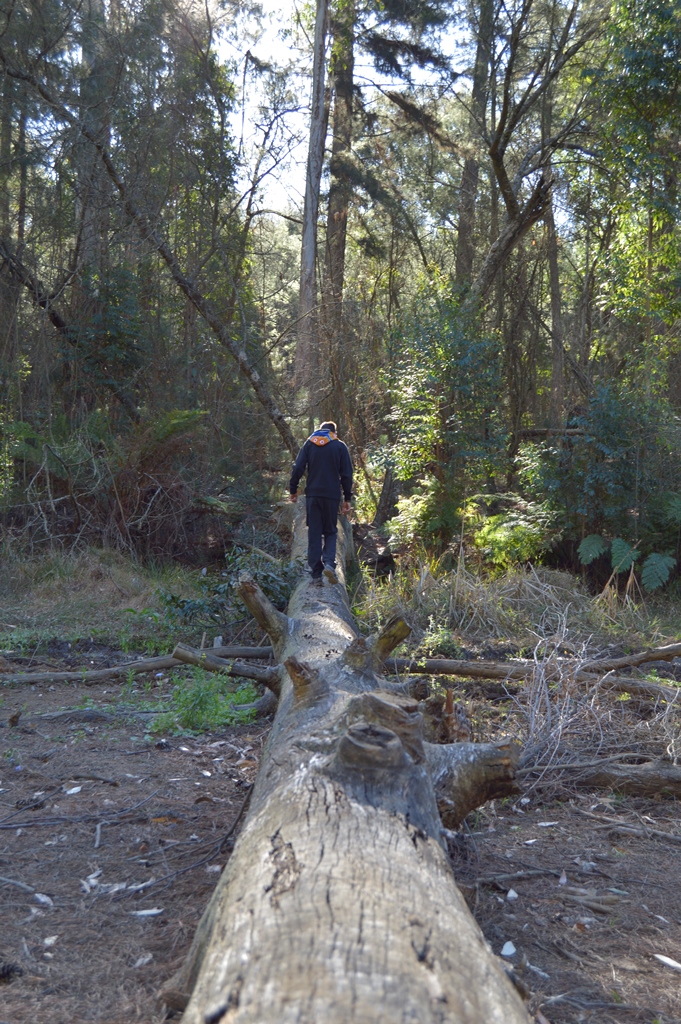 One of the big attractions of Foresters Arms is the food.  We were lucky enough to experience them all! Breakfast time is a sight to behold. Lunch is just as fantastic, but dinner is on a whole new level of DELICIOUS.
The dinner experience is unique and really quite an experience. Foresters instead offers two or three starters, mains and desserts, much smaller in size, so that you can sample everything on offer. Our whole conversation that evening consisted of " Oh my gosh, taste this!" or "This is just amazing" – It's pure genius!!
I was enjoying the food so much that I forgot to take pictures but I did manage to snap at least 2!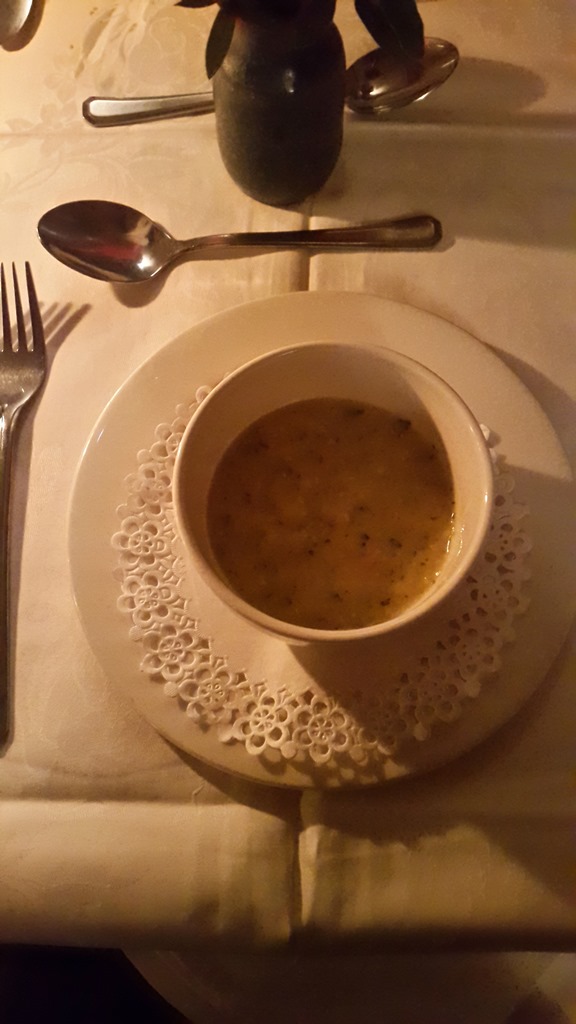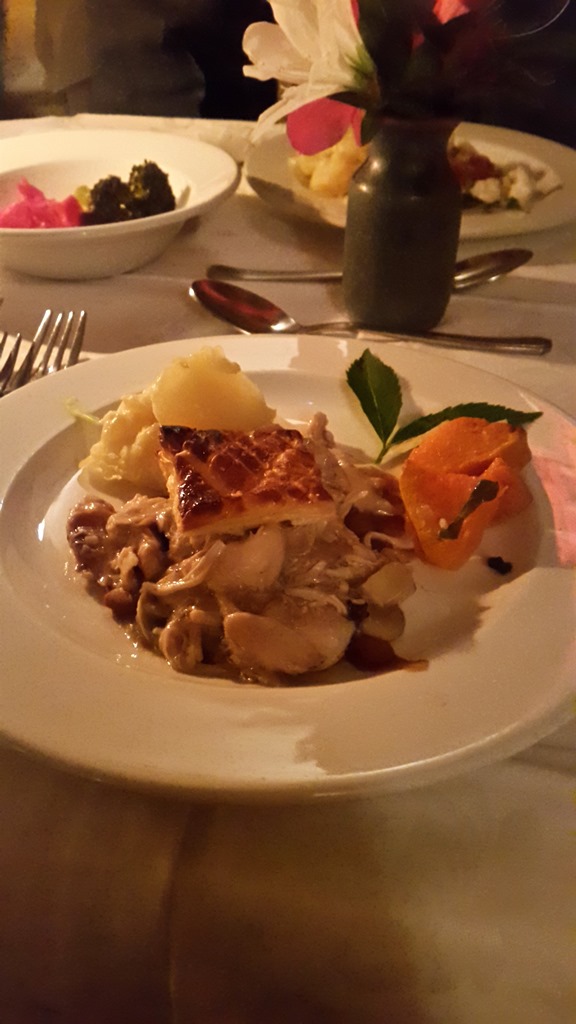 As we only spent a night in Swaziland, we didn't get to see much of it but because I have been there before many years ago, I can attest to the friendliness of the Swazi People, who pride themselves on their beautiful country, their culture, the beauty of their kingdom and the welcome they give to all their visitors.
If you planning a trip to Swaziland anytime time soon, I highly recommend you stay at the Foresters Arms Hotel. If you have accommodation then stop by for a a lunch or dinner. You wont be disappointed- That I can promise you!
Contact them Here:
Foresters Arms
Email. info@forestersarms.co.zaTel.
+ 268 – 246 74177 or 246 74377