Gifting Ideas with MRP Home!
Can we just stop and  take a second to realize that it is nearly Christmas!!!  Where has time gone?
By this time last year I had half my Christmas shopping done.. This year, on the other hand, I haven't even jotted names down on a list! It's been such a crazy year and I'm pretty sure I'm not the only one feeling like this. We all trying to catch our breath until the next big thing comes- like Christmas.
So I've been in panic mode to stay on the look out for gifting ideas and thank goodness for MRP Home! You can always count on them for super cool gifting at a really great price.
They have recently added stationary and gift shop, that absolutely  LOVE, section which is where I found all these awesome goodies that I think will make a great gift or even a stocking filler!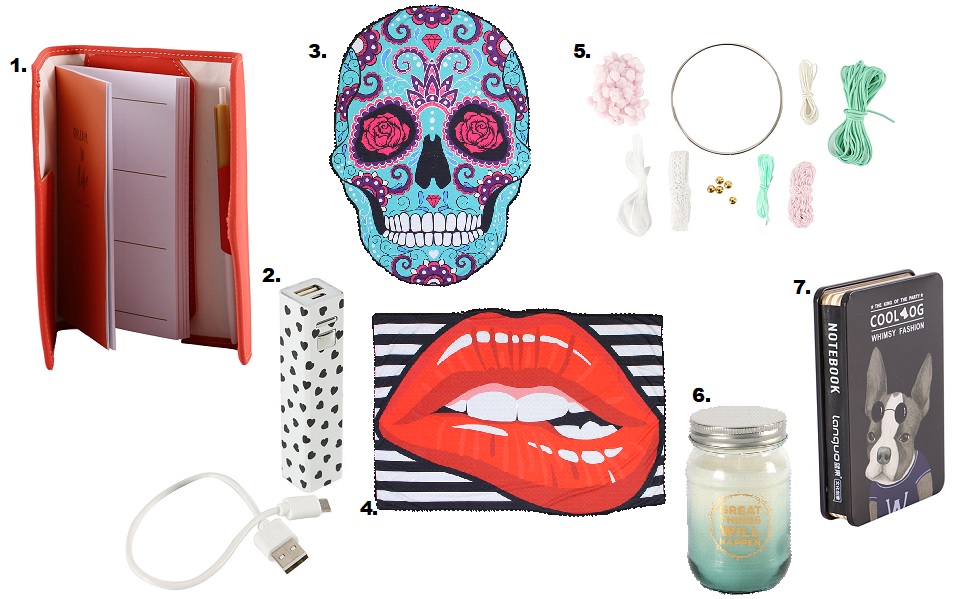 Pu Wallet Notebook– Perfect for the working girl (or the forgetful ones)- R69.99
Heart Powerbank – Because cellphone life just doesn't last these days- R99.99
Calavera Beach Blanket AND
Lips Beach Blanket Completely obsessed with these towels!- R249.99
DIY Dream Catcher– Deep down inside I have a gypsy soul!- R79.99
Jar Candle– To add some prettiness in your space- R59.99
Tin Note Book Frenchbulldog– Nice little decor and storage element (PS MRP, that is not a french bulldog, it's more like a Boston Terrier to me #justsaying)
So guys, don't fret- MRP Home has got us covered!
Happy Shopping!
xx