Global Citizen Festival is Coming To South Africa!!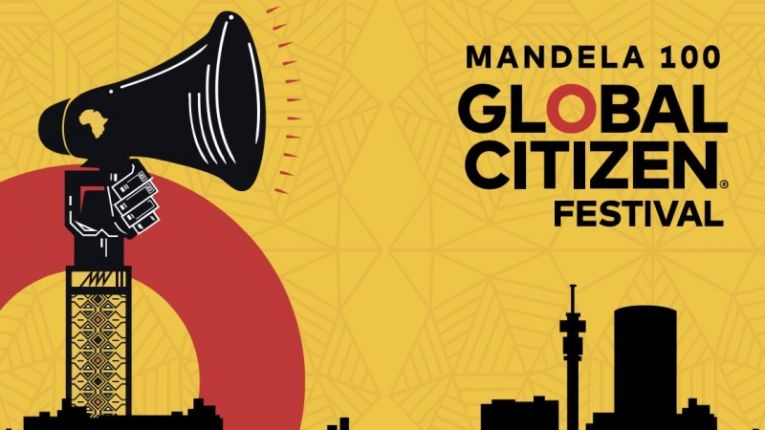 Ok before I completely loose my mind over the sheer excitment that the Carters are coming to South Africa, among many other artists and celebrities might I add, check out the below for the story of  what the Global Citizen Movement Campaign is about.
"The Mandela 100 Festival, in partnership with the House of Mandela, will serve as the capstone event of Global Citizen's year-long Be the Generation campaign, inspired by the revered former leader of South Africa and his lifelong dedication to rallying people together to use their collective voices to speak for the most marginalized people"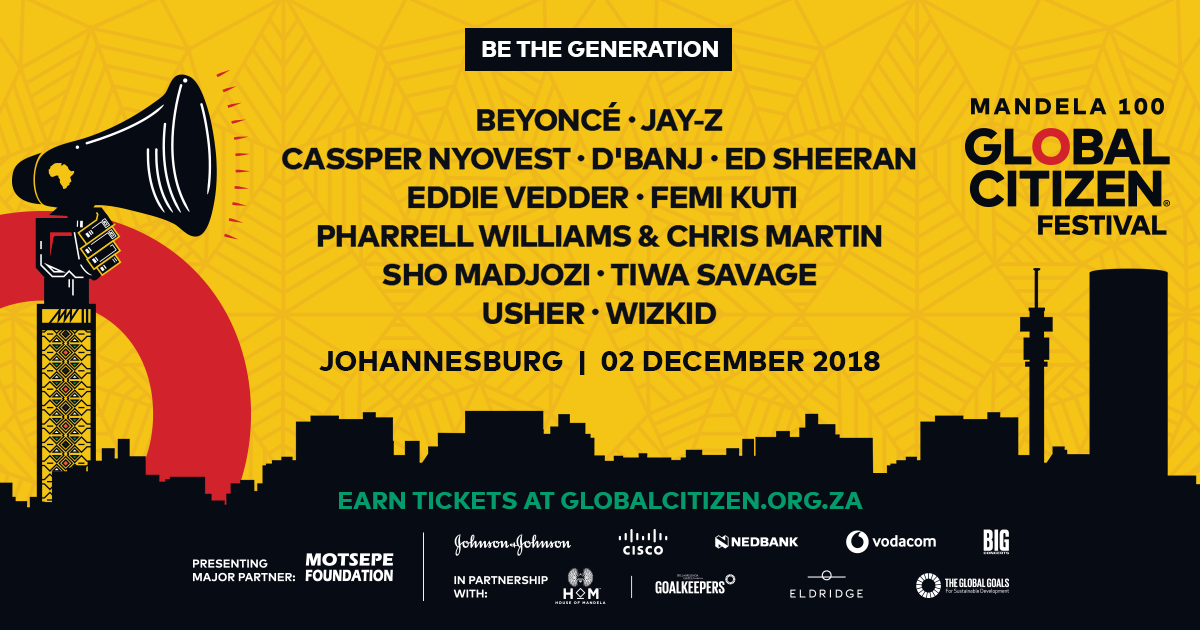 About the Event and how you can get FREE tickets!
When: 2 December 2018 (Sunday)
Where: FNB Stadium
Tickets: with Global Citizen festivals — tickets are free, but you need to do your share . 
Starting 21 August, take action on the Global Citizen platforms — GlobalCitizen.org.za, in the Global Citizen app, or with our Facebook Messenger bot — search "Global Citizen" in Facebook Messenger to learn more. There will also be opportunities for Global Citizens to earn free tickets by taking actions in their communities of Johannesburg.
And for those who sign-up at GlobalCitizen.org.za, you can earn bonus rewards and early access by referring your friends to Global Citizen.
Global Citizens who earn their free tickets will see a music performance of a lifetime, as artists from around the world gather on our stage alongside world and corporate leaders, activists and advocates.
Guys you do not want to miss the chance!
Let US BE THE GENERATION that our great Madiba has always said that we are deep in our hearts!
"My grandfather installed in me the need to use your voice and actions to champion the struggles of your community. He believed that poverty is man made and could be eradicated by our actions. I am proud to be a part of a movement that reflects this and use citizen power to drive real change." Kweku Mandela