How Environ & Beauty Bulletin got me to #FocusOnFlawless Skin!
As you already know, I have been really giving my skin undivided attention this year and stepping up on my beauty regime to keep my skin looking younger and more vibrant and wrinkle free. So, you can imagine my delight when the Beauty Bulletin Team slid into my DM's asking me to take part in the Environ campaign!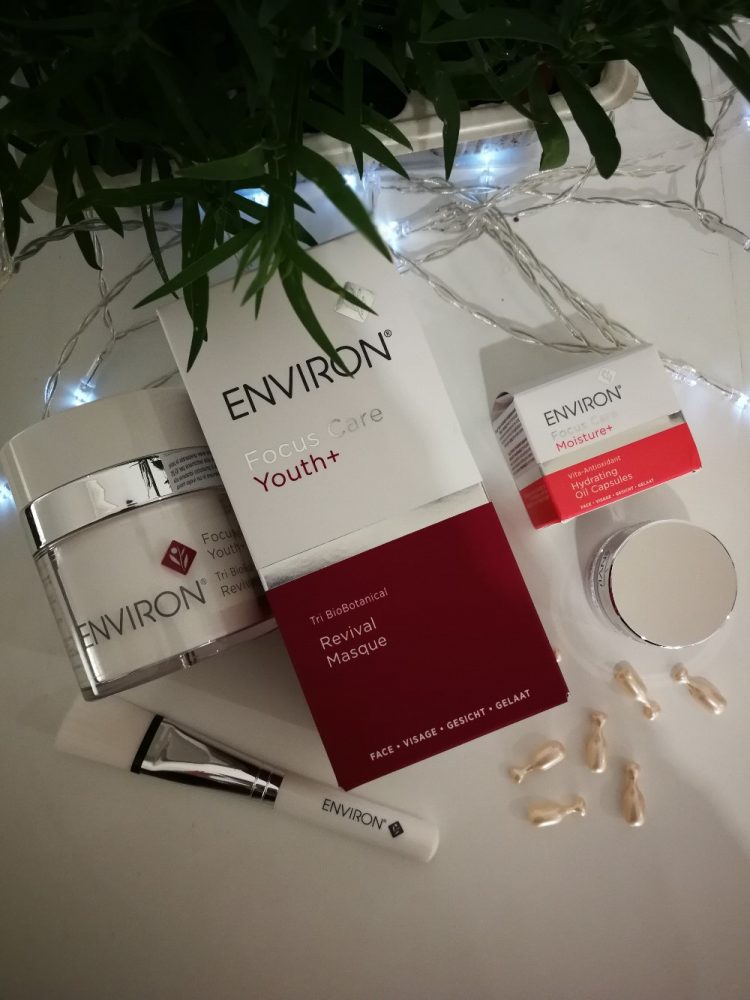 My first job aged 16, I worked in a beauty salon as a receptionsit. This is where I was introduced to the beauty world and to the product that we spolighting on today- Environ. It was my first ever really grown-up skincare product that I had ever purchased. To be honest, skincare was never a 'thing' for me back then, but now this 'thing' that was in the past is becoming an obsession for my 'future' skin, and I'm pretty thankful that I stepped foot through that beauty salon.
Founded in 1990, Dr Des Fernandes discovered the essential role that Vitamin A plays in skin health and how it visably improves skin. The man is a genius to say the least because the new FocusCare Youth+ Range is everything you need to younger, more radiant looking skin!
---
Environ Focus Care™ Youth+ Revival Masque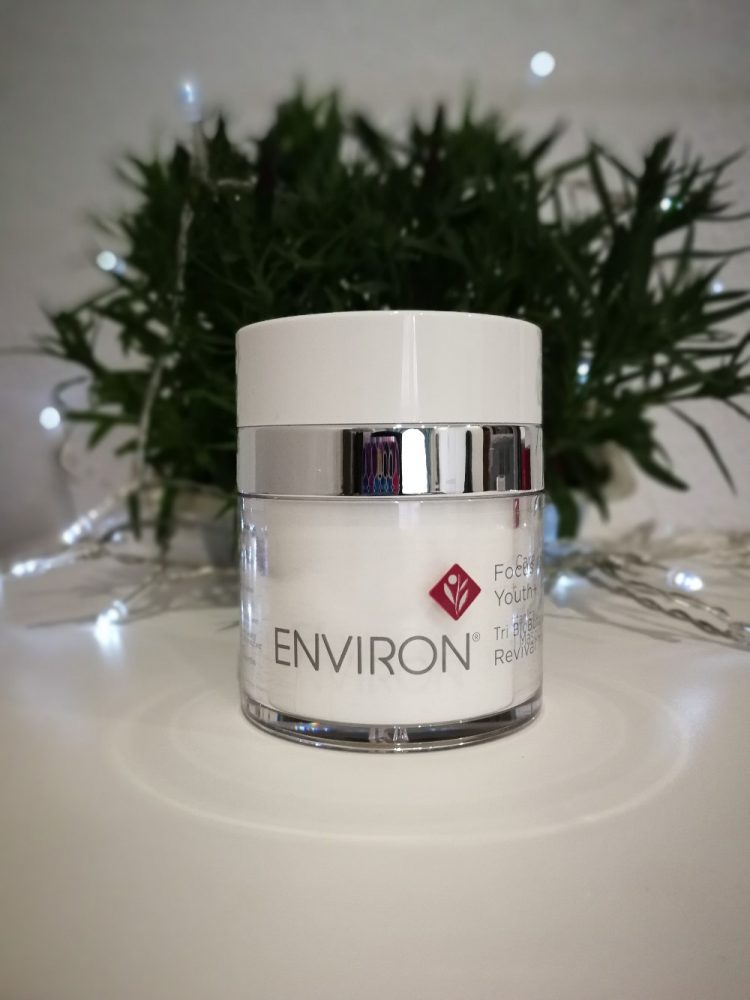 The Environ Focus Care™ Youth+ Revival Masque has been formulated with three powerful ingredients to improve the skin's overall look and increase future resilience.
Lactic Acid,
Asiatic Acid and
Mandelic Acid
Lactic Acid increases the look of hydration in the skin and it is known to lighten the appearance of pigmented marks.
Research has shown that Asiatic Acid helps to increase the look of regenerated skin. Mandelic Acid is useful in rejuvenating the appearance of pigmented areas. These 3 ingredients work together to refine the skin's texture and tone, leaving it looking healthier and more youthful.
Environ Focus Care Moisture+ Vita-Antioxidant Hydrating Oil Capsules
Vita-Antioxidant Hydrating Oil Capsules deliver a concentrated burst of vitamin enriched hydration for the skin. Containing a blend of Retinol and Antioxidants, these capsules may help to protect the skin against the damaging effects of free radicals. By enriching your skin with natural surface oils, it is left looking visibly refreshed and energised. Hydrating Oil Capsules may be added to your daily routine when the skin requires a hydrating boost.
---
The Review
The masque comes in an airless pump dispenser which is fantastic because it allows you to use the correct amount of product which means no wastage! Along with the masque comes a small synthetic brush for a neat application. The masque product has a very light milky colour to it but when applied it dry's clear and very quickly! It is super gentle on your skin and doesn't leave that tight feeling when applied to the face and neck. I used two pumps on my face and neck each time I used the masque, once a week at first then twice a week to get my skin used to it as I have very sensitive skin.  On first application there was the slightest tingle but it disappeared quite quickly once the masque dried.  I made sure that I noted all the fine lines on the corner of my eyes and around my mouth to see if I would see a difference in the weeks to follow.
Well ladies and gents, I'm delighted to say that my fines lines have visibly reduced too almost nothing! My skin feels healthy for the first time in a long time and I'm amazed that I can keep using the masque without fear that my skin will become overly sensitive to the product!
Along with the masque, I received a small tub of Oil Capsules, 10 to be exact. I was quit nervous about using Oil and applying to my face as other face oils that I have used in the past had my skin break out into the tinest little pimple that took FOREVER to go away! But none-the-less, I put a brave face on and smoothed that oli all over my face.
There we 2 things that took me by suprise:
1.How does a tiny capsule of oil cover my entire face AND neck
2.For a silicone-like textured oil, how quickly it absorbed into the skin and DIDN'T make it oily!
I was shocked at how beautifully the oil absorbed into the skin and left my skin feeling light and moisturised. It has completely changed my feeling towards oil based skincare formulas! The Hydrating Oil works beautifully with the masque. It truly left my skin feeling moisturised, hydrated and vibrant.
It is unheard of to use a product and see results so quickly but with the Environ Focus Care Youth + Range, I truly did. I am so happy I got to participate in the Environ trial with Beauty Bulletin. Environ has been around for years and with products like this, it gives you peace of mind to know that it's a high quality brand that is worth every penny!
Have you tried any Environ products and are you keen to try the Focus Care Youth+ Range?
You won't regret it!