John Frieda Launch and Review!
FINALLY! So I am here to talk about the John Frieda Launch and Review the John Frieda Range!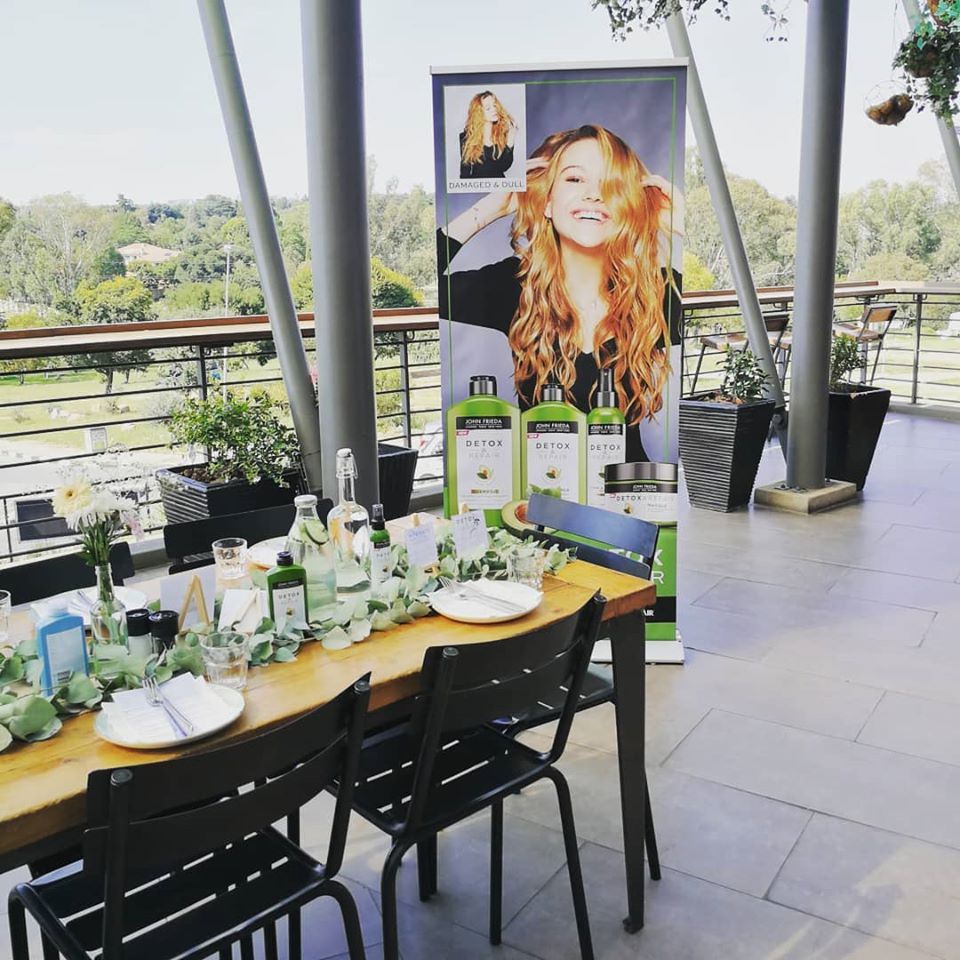 I was invited to attend the launch of the new John Frieda products a few weeks back. Best believe I was super excited to attend as I have really fallen in love with the brand.
The launch was held at the gorgeous Jackson's Real Food Market, a place that is bursting with wholesome good food. They have beautiful fresh, organic produce, fresh farm dairy and all sorts of great products . A family run business that just oozes wholesomeness.
Sticking to the theme of organic, John Frieda has launched a line of products that is going towards the more natural ingredients route. We were introduced to the Hydrate & Recharge and Detox and Repair products.
HYDRATE & RECHARGE RANGE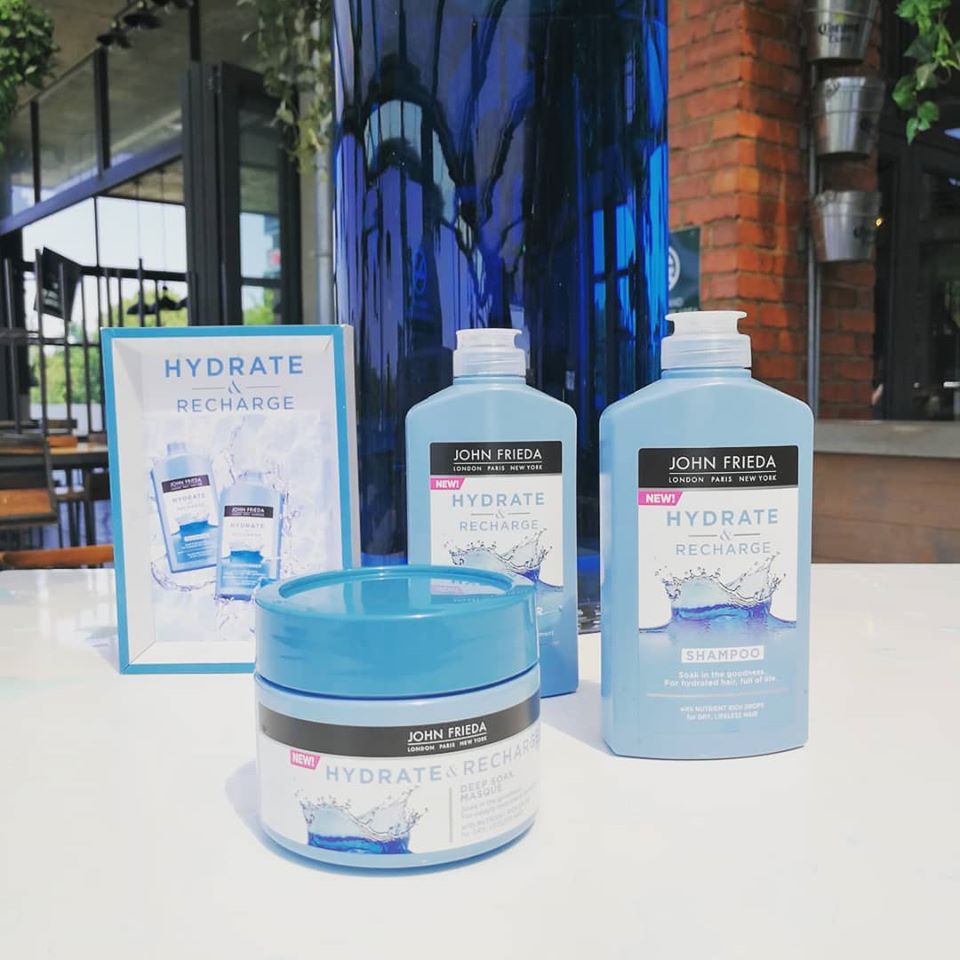 The John Frieda Hydrate & Recharge collection quenches thirsty, lifeless hair with a surge of powerful moisture. Infused with nutrient-rich drops containing monoi oil and keratin, this innovative formulation acts as a moisture reservoir in your hair fiber, enabling hair to better restore water molecules inside it. This ensures hydration from within and a recharged look from the outside.
Our Review:
The range smells SO good. True to its description, the product gives your hair the hydration boost that it needs and helps restore it. The hair masque is just the perfect addition to give your hair that extra love. I have used the masque twice and my hair just LOVES it!
DETOX & REPAIR RANGE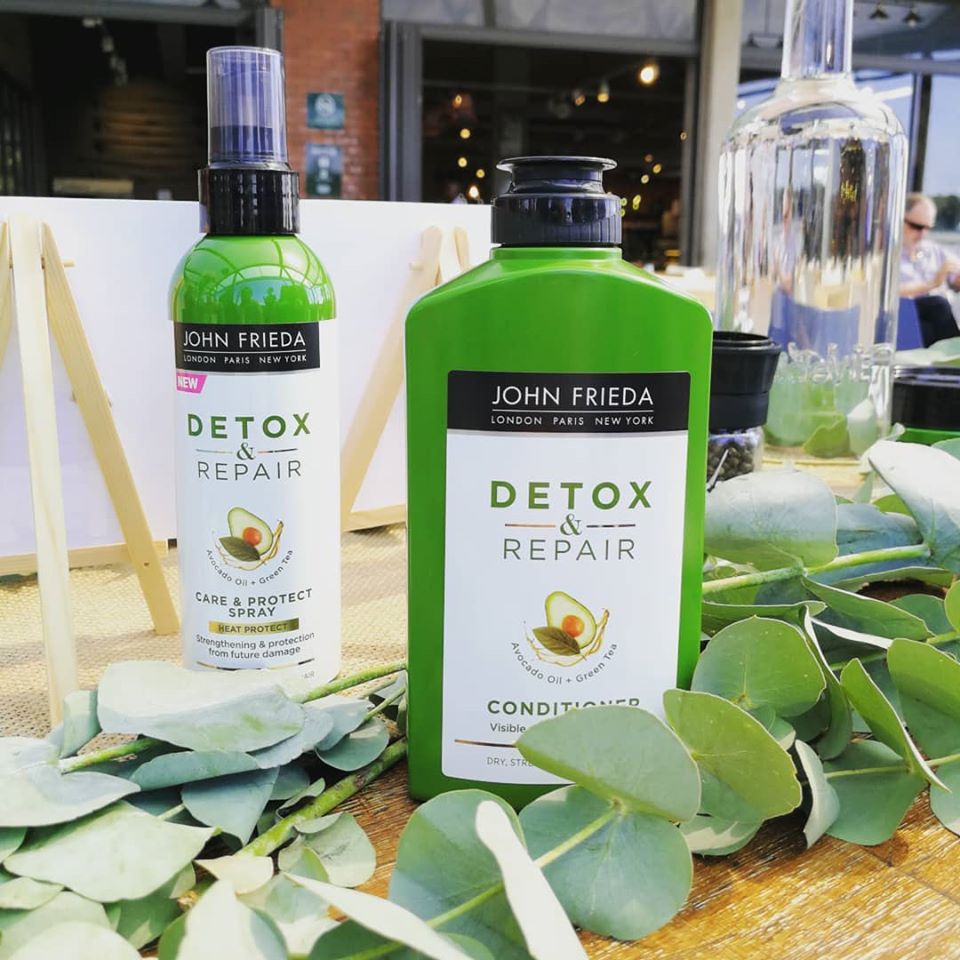 The Detox & Repair range has been formulated with nourishing avocado oil and green tea. Furthermore, it contains a potent combination of vitamins A, B and E as well as concentrated antioxidants and is designed to restore hair moisture and softness, leaving you with instantly healthier, shinier hair that's easier to style. This range comes with a shampoo, conditioner, hair mask and a heat protection product!
Our Review:
At most, I try to wash my hair every 3rd day, so finding something that doesn't make my hair look gross after a day is hard to come by. Apart from the stunning Detox and Repair Shampoo and Conditioner, I was incredibly impressed by the heat and protect spray! I was really surprised at how well it worked for my hair.
It's a super quick addition to my minimal blow-dry routine – just a few all-over sprays and I'm ready to brush and dry. It feels light on my hair, it smells really pleasant (without being over-powering), and really de-tangled my frizz and helped smooth it out!
I've been using it for a few weeks and I could tell the difference the ONE time I forgot to spray it on. I'm VERY happy with this spray and plan on continuing to use it in my hair care routine!
IT WAS UNREAL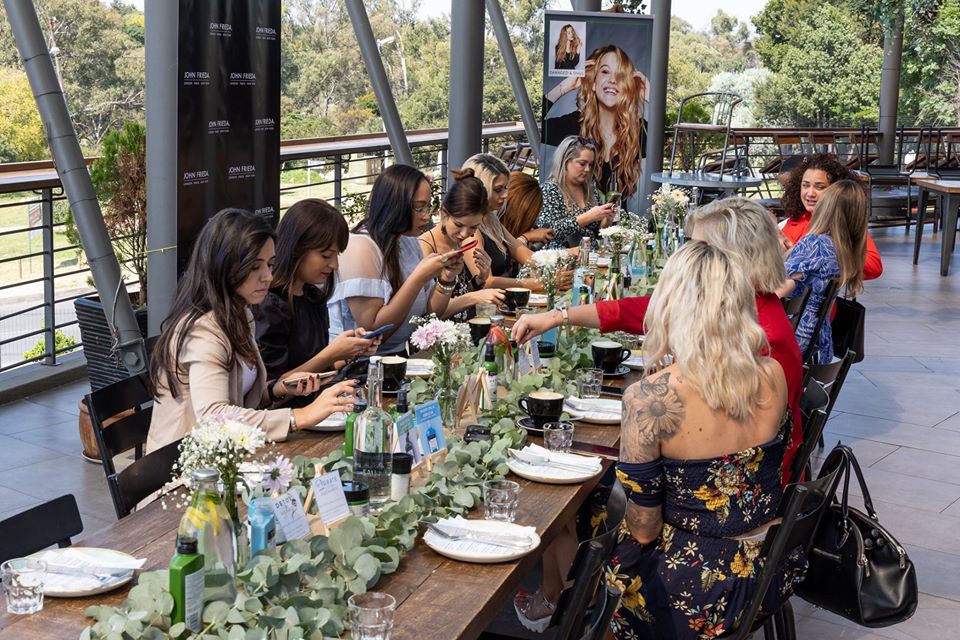 What an incredible day! A morning learning about the new products, meeting some BIG TIME influencers that I have been following for ages and really just enjoying great food. So proud and honored to have been apart of it!
Thank you John Frieda and Mala Media for a stunning morning out!
You can purchase these stunning products from selected Clicks stores.