Limited Edition Skincare Box!
Have you heard?!
My favourite local skincare brand Skin Functional in collaboration with skinfluencer Dudu Kgoebane announces its enthusing Limited-Edition Skincare Box. Four of the most popular products from the expansive range have been handed picked by Dudu herself, personally packaged with a very special surprise gift inside each box available on the Skin Functional website.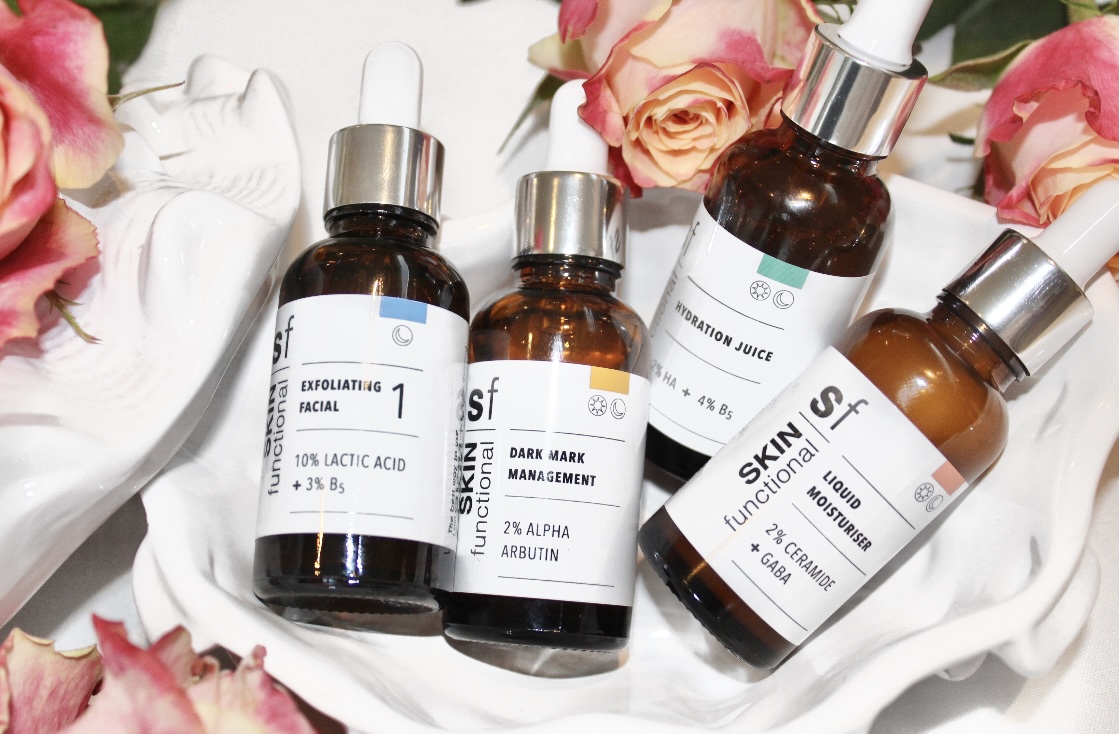 Dudu Knows Best
"Dudu K" as she is better known on social media, describes herself as a health and wellness enthusiast who adopts a holistic approach to taking care of herself inside and out. Passionate about skincare, Dudu has been a longtime customer of the brand and continues to place her faith and trust in its products. She says "Effective ingredients, noticeable results and affordability are what makes Skin Functional stand out from the rest".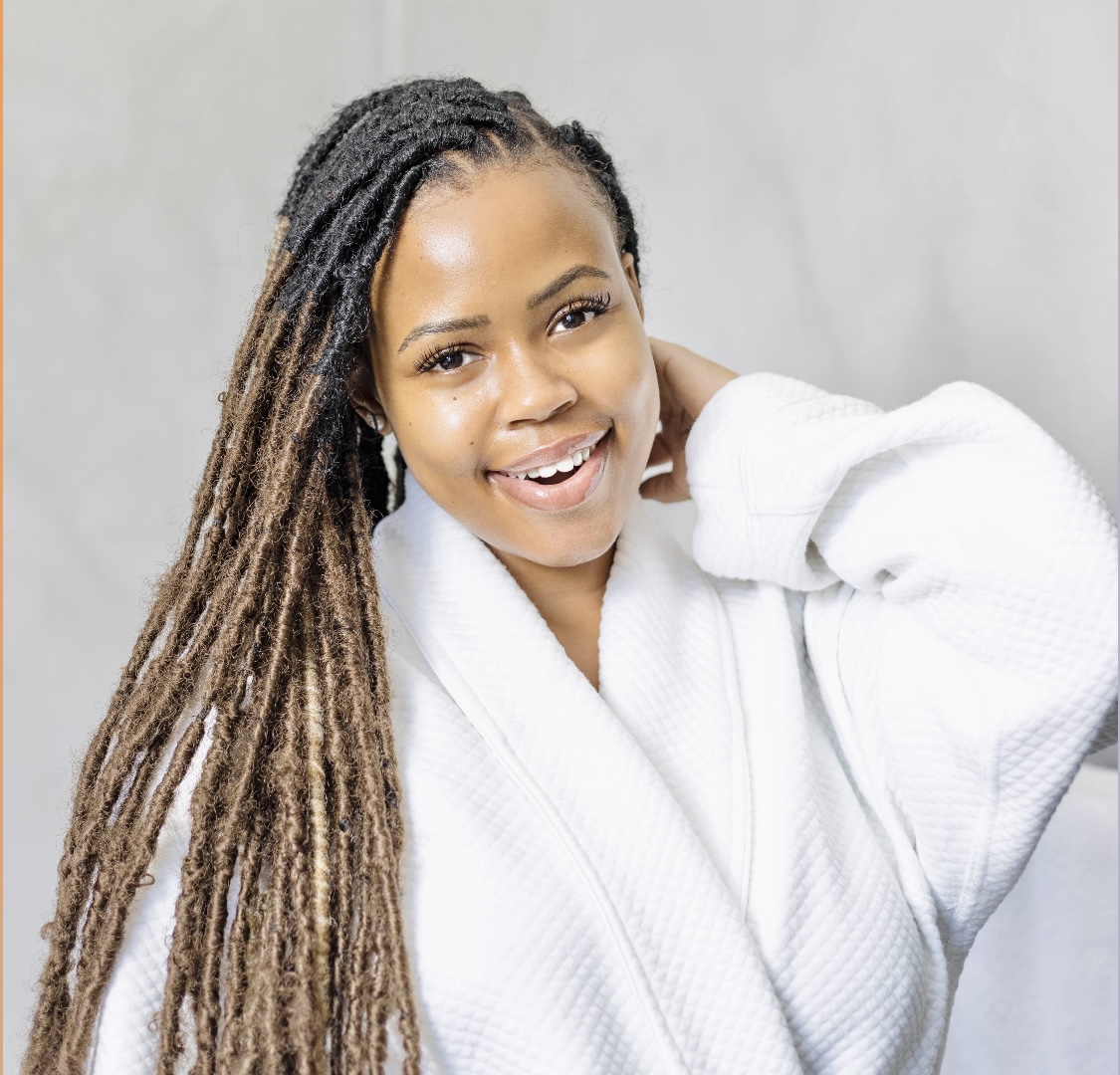 Is this box for me?
The objective for both Skin Functional and Dudu K with this collaboration is to provide a starter kit that
(1) helps beginners get started on their skincare journey;
(2) provides serum education and encourage incorporation into skincare regimes across the board and;
(3) provide products that have key ingredients to help with common skin ailments assisting in clearer,             healthier-looking skin.
Getting to know "Miss K"
What are you doing differently for the change from summer to autumn?
Swapping out my cleanser for a milky cleanser (which is non-foaming). Changing to a thicker and more moisturising day cream. I continue with my sunscreen, but I'd usually swap my spray or light-weight sunscreen for a cream sunscreen. I would recommend incorporating a hydrating overnight mask twice a week.
Tips in using serums that work best for you?
Never let the dropper of your serum touch your face or the palm. For hygiene purposes and to avoid contaminating your entire serum. Always apply your water-based serums first and your oil-based serums last.
Wait a few minutes in between your serums application to allow your serums to settle into your skin.
You don't have to use multiple serums on your face at the same time. Do your research, especially when it comes to applying active ingredients, just so you know which active ingredients work together and which ones don't. The Skin Functional website is quite educational and informative in this regard. Always seal in your serums with a good moisturizer.
What is your current Skincare Routine?
I cleanse my face, neck and décolletage with a gel-based cleanser and I would usually use an oil-based cleanser prior to my gel-based cleanser in the evening to double cleanse my skin, especially on days when I have a full face of make-up on. The oil cleanser just helps to melt off the make-up effortlessly.
I would then use a chemical exfoliator twice a week, to help remove and breakdown any dead skin cells. I prefer using an Alpha-Hydroxy Acid (AHA) exfoliator, because it's gentle and effective. My next step is a hydrating serum, which just helps to replenish, hydrate and plump up my skin. All skin types need hydration and I have found that incorporating a hydrating serum into my skincare routine helps me to get optimum hydration for my skin. I would then go in with my serum for dark marks to help with my uneven skin tone and dark marks left behind from breakouts that I may have experienced. Next is applying my moisturiser, which I use in my AM and PM skincare routine. The final step in my AM skincare routine would be my sunscreen, which I apply every day, come rain or sunshine.
Favourite Skin Functional Products?
The Hydration Juice is the perfect serum to help incorporate hydration into your skincare routine and it's suitable for all skin types. I also absolutely love the Dark Mark Management Serum with 2% Alpha Arbutin which helps to remove existing dark marks and further new dark marks from forming. Another is the Exfoliating Facial 1 with 10% Lactic acid which is an AHA, this is a lovely, gentle chemical exfoliator especially for people who are beginners at using chemical exfoliators. It's quite effective and should be used once a week in the evening. The Liquid Moisturiser is also on my favourites list, because it's a light-weight moisturiser that can be used during the hot summer days.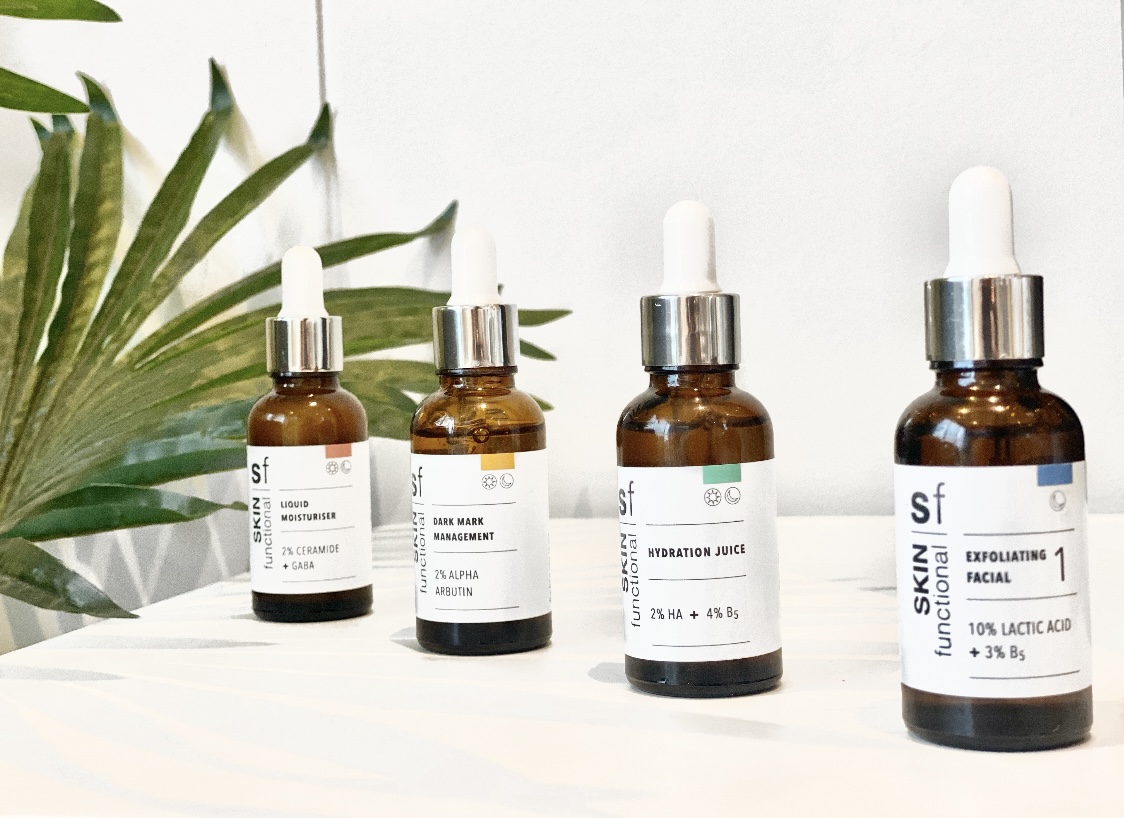 The Limited-Edition Skin Functional X Dudu K Skincare box retails for R970-00. This amazing box set is still available!
Visit www.skinfunctional.com to purchase or for more information.