Love Adventure With Nivea!
Let's start by saying that I am absolutely obsessed with all things Aloe Vera! From the delicious Aloe Vera drinks to sheet masks, moisturises, I just LOVE it!
So you would understand my excitement when I recieved a little box of yum from Rubybox to take part in the Nivea Love Adventure Shower Gel Campaign!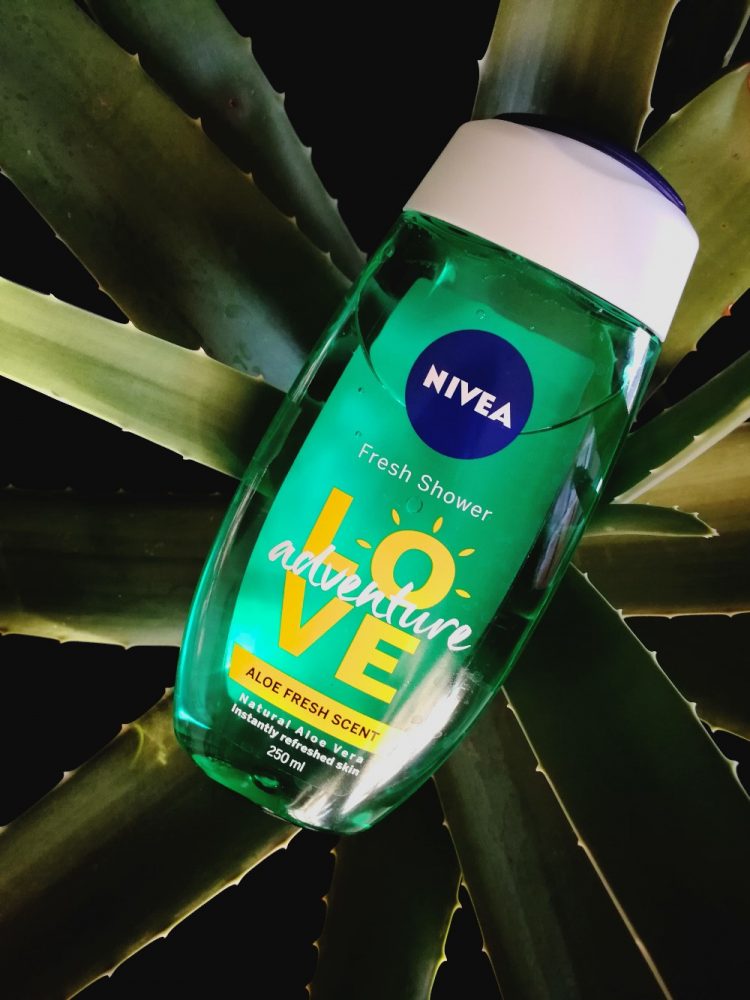 The new Love Adventure Shower gel is formulated with natural Aloe Vera which is known for it's soothing, moisturising and refreshing properties. The light foam softly envelopes the body and mildly cleanses the skin. It lands up leaving it feeling clean, refreshed and moisturized after every shower. And it truly does just this.
The Love Adventure Shower Gel ticks all the sought after boxes for me. It foams up luxuriously, it leaves the skin feeling soft with not a single trace of tightness, and it smells divine.
If I am being completely honest, Nivea shower gels often left my legs tight and dry which lead me to using them as a hand wash instead. But to my delight, the new love adventure shower gel has done the complete opposite!
In short, I am besotted with this new shower gel and it will definately be replacing my body washes! The new Shower Gel is retailing for R36.99 at leading retailers!
Be sure to read about our other beauty reviews here and here.
Have you tried the new shower gel?