We Joburger's get serious fomo when it comes to the social side of things, or at least I do. I'm constantly searching for things to do, especially for those weekends that we have nothing to do; on the other, hand I'd be lucky if I could  do at least one of these.
My weekends are already getting filled up with wedding invitations and all the rest which in turn will mean that I'll be broke mid year *facepalm*, but luckily for me Jozi offers some pretty cool stuff costing from R30-R200 at most!
Not too shabby hey Nige..?
e-tuk tuk through Jozi…

These colourful 3 wheeled little taxi will shuffle you through Jozi in no time! Operating in Johannesburg and Pretoria, e-tuktuk brings you a reliable alternative to commuting.
Switchboard 072 316 8099
Website:  e-tuktuk.co.za
Email:  info@e-tuktuk.co.za
Bookings: bookings@e-tuktuk.co.za
East City Cycle Tours…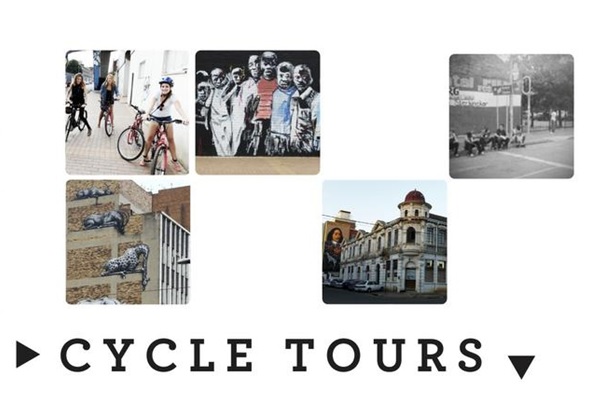 Culture yourself in a different way- City Cycle Tours offer bicycle tours through Maboneng, Troyeville & Doornfontein enriching your eyes with some amazing public Street Art.
Website: www.mainstreetwalks.co.za
Bookings: Info@mainstreetwalks.co.za
Switchboard 011 592 0515/ 072 880 9582
Movies @ The Bioscope…

For the movie lovers- A chilled evening watching golden oldies. The Bioscope offers amazing roof top events not to be missed. Get more info here.
Welcome to Hell- Hell's Kitchen in Melville of Course…
The motto here is food, drink, music, mayhem- Hell's Kitchen is a getaway from the trendy masses and a space to just be you. Live music on the weekends, a saloon-style menu, an impressive selection of wines, whiskeys, drinks and cocktails, and a secret poker room behind the bookcase to escape to.
Shop 4 7th Street
Melville
Johannesburg
079 980 9591
Try out the Escape Room
Need a little thrill? The ultimate puzzle game for adults! Try get 6 of your friends in on the game so youll each pay R200. More info here
Tried any? Share your thoughts on Twitter @Nicole_TheGuru