Pink October with Hey Casey!
As we all know, October is Breast Cancer awareness Month. Cancer has sadly affected 3 woman in my family, taking 1 of the greatest woman I had the pleasure of knowing and was truly blessed to call her my grandmother. Cancer has hit home for a lot of people and the word Cancer is becoming much more popular in families households then we would like it to be.
So today, I share with you the Pink October initiative that Hey Casey will be running for the month of October!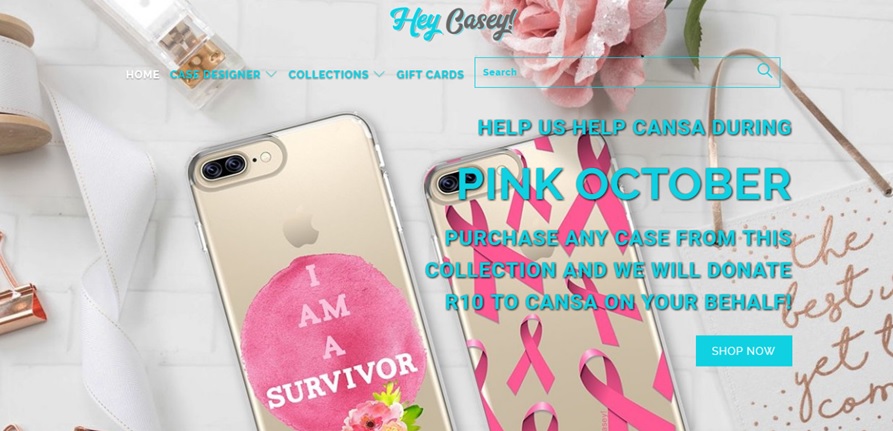 The powerful woman at Hey Casey have created a Pink October Range of covers to help campaign the CANSA Association. Each Pink October case sold, Hey Casey will be donating R10 to the CANSA foundation which they can use to help those effected by cancer.
The Pink October Range is a powerful little reminder that all woman are fighting for each other and standing together to raise awareness about Breast Cancer.

Let us support each other and those affected by Cancer.
Supporting the Fighters

Admiring the Survivors

Honoring the Taken

And Never, Ever Giving up Hope