Review: Nivea Perfect and Radiant Range
It's been a little over a week since I received my fabulous little goodies of Nivea products in which I started using immediately! It came in good time too as I was just about finished with my previous moisturizer.. phew!
Nivea products have always been around in my household, just because I am such a fan of the brand. I am always keen to try new beauty products, but I know that Nivea is the brand I will always go back to because it just works for my skin.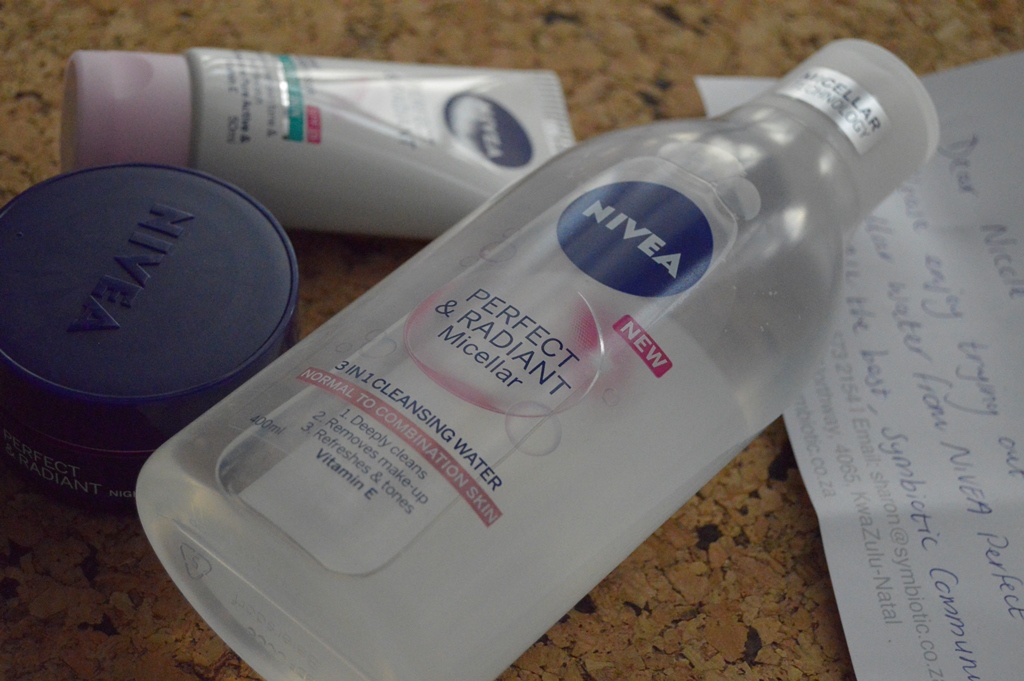 So now let me tell you about how the new Nivea range is working out for me..
I received the Perfect and Radiant Light Moisturizer, Night Cream and Micellar Cleansing Water and it's safe to say that I am absolutely in love with this range! Having sensitive skin, the products are gentle enough to use on a daily basis and don't irritate my skin at all!
Perfect and Radiant Light Moisturizer with SPF 15
Is specially formulated for oily skins (I have an oily T- Zone) and helps to mattify the skin while restoring even tone. Contains vitamin E and SPF 15 (hello, sun protection) to prevent premature skin ageing (wrinkle-free skin here!) It goes on smooth and light leaving my skin feeling soft and moisturized.
**Added Plus**  Being on chronic medication for years has left my cheeks with visible red and "vein'y" blotches, which I absolutely hate! Since I started with the Light moisturizer, I have noticed a significant change in my skin whereby the redness is so much less, which makes me so happy!
Perfect and Radiant Miceller Cleansing Water
Gently removes make-up and dirt after each day. Enriched with Vitamin E to tone and refresh skin, leaving it soft and smooth after every use. Even though I have go over my eyes to remove my smudged mascara, it really does clean your skin completely.
Perfect and Radiant Night Cream
I have always struggled with night creams. They either make my skin too oily and I break out or they don't leave my skin moisturized at all! I must admit that I was nervous to try the night cream but to my surprise, it is actually so lovely! On application, it isn't oily at all and you can feel your skin soak up all the goodness of the cream.. It's my favourite!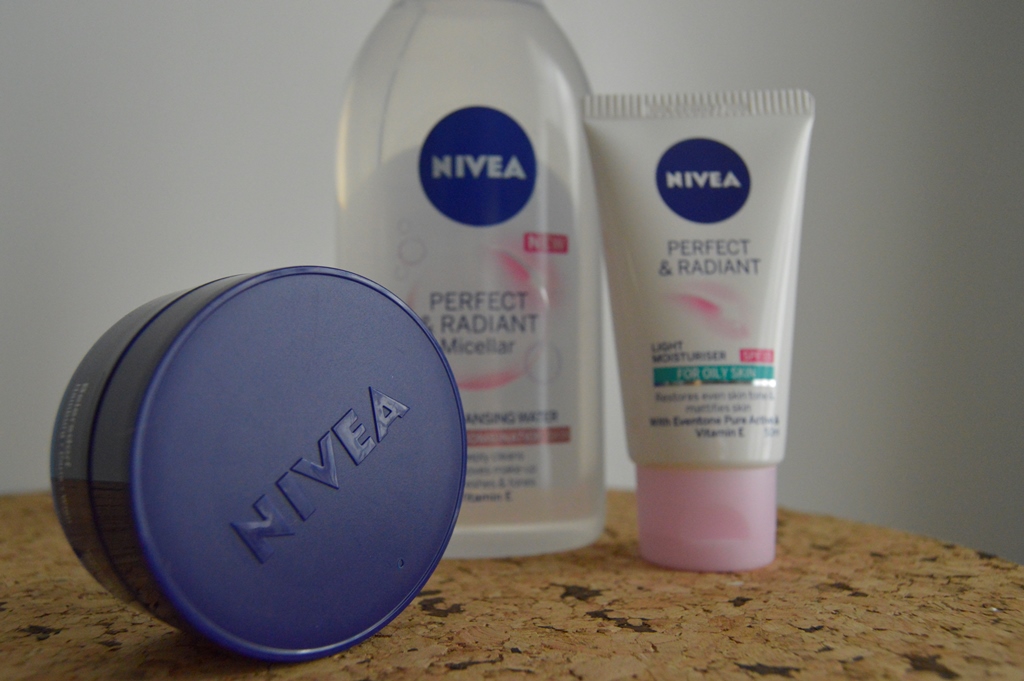 Final verdict: Nivea has nailed it with their new range! I am loving this range and cant wait to see my skin glow even more! You can purchase these fabulous products at Clicks
Be Perfect, Be Radiant!