I am a nature lover, through and through and hearing of all theses heartbreaking stories of rhinos being poached is bringing me down, until I discovered Hope.
Saving the Survivors, an organisation committed to rescuing and medically treating injured rhino and endangered species.
This is the story of Hope.
Hope, the four year old white rhino that survived one of the most brutal poaching attacks in the Eastern Cape. @adriansteirn- Photo journalist and filmmaker has captured the story of Hope and how Dr Johan Marais who heads up Saving the Survivors together with Dr Gerhard Steenkamp's amazing team has saved her- GRAPHIC IMAGES BELOW…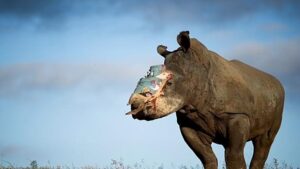 Hope has become the reluctant hero in the war against poaching worldwide. The organisation, though small, is making huge strides in the treatment of rhino which have been affected by poaching, snaring and other traumatic incidents. Hope has captured hearts around the world and thrown the spotlight on a situation, that until now, has been an African problem with minimal awareness of the dire situation of the rhino crisis internationally.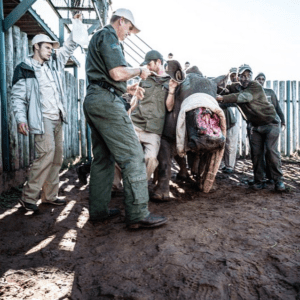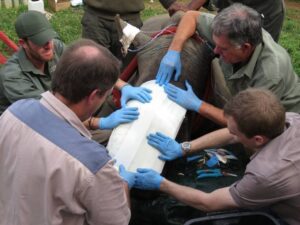 The procedure on Hope lasted more than three hours. There were four vets in attendance; Dr Johan Marais, Dr Gerhard Steenkamp, Dr William Fowlds and Dr Johan Joubert (who is the resident vet at Shamwari Game Reserve, where Hope is currently being housed and monitored). The wound was cleaned and debrided and a new shield placed over her mutilated facial features. The biggest challenge is keeping the shield in place for extended periods of time, when there is not enough of her skull bone left to anchor it onto. The Saving the Survivors team are currently investigating a variety of materials to try and find the best composite and structure that can aid the healing process.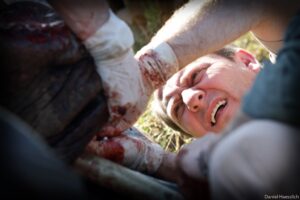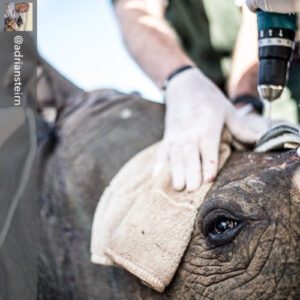 The good news is that she is eating and moving around freely 24 hours after the procedure. If there was no shield you would probably not even realise that she has sustained such a horrific injury.
These guys deserve all the praise in the world, they are the ones that are saving our wildlife's future.
For more info- check them out
here
.