Skincare Spotlight on Avène
A few weeks back, I took advantage of the Avène special at Dischem pharmacies. It consisted of a beautiful cosmetic bag filled with Avene Skincare products, but only if you purchase two treatment products.
I am slowly building my Avène collection as I am really loving most of thier prodcuts! Avène offers a full range of hypoallergenic and non-comedogenic products for sensitive skin gals.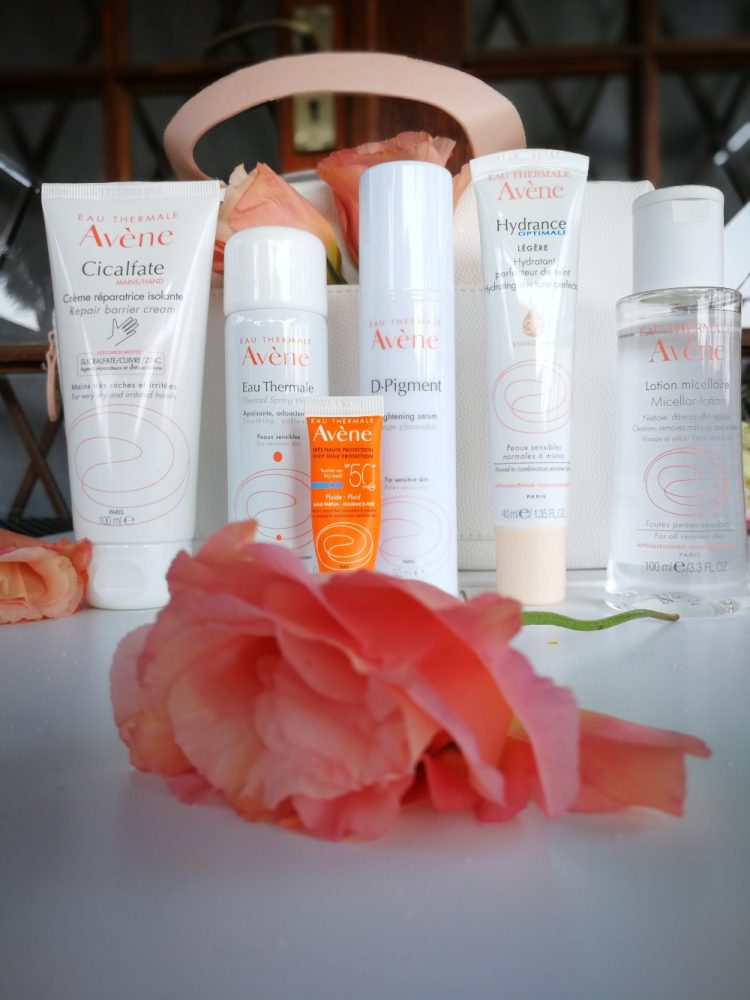 Formulated in line with pharmaceutical standards, all products feature breakthrough ingredients and soothing, softening Avène Thermal Spring Water. It's just stunning!
So let's dive into the Skincare Spotlight on Avène article!
Eau Thermale Spring Water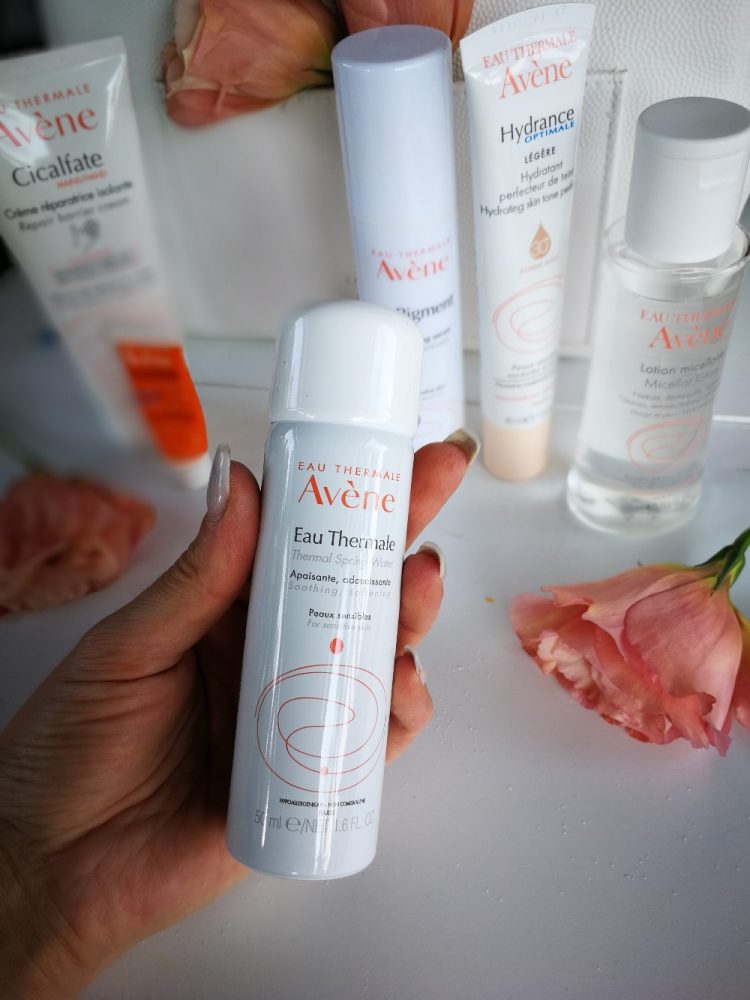 A product that has been seen all over social media is this baby and with good reason! The Thermal Water is a beautiful addition to your skincare routine.
My Thoughts: A refreshing burst of hydrance for your skin, be it if your skin is feeling sensitive after a shower or facial. It calms the skin with it's soothing properties. Great for your handbag especially for summer time!
Micellar Lotion
Micellar water has also become a new addition to my skincare routine. I double cleanse buy using a cleansing balm to remove make-up then go over my skin with Micellar water to clean whatever was left over. Micellar water preps your skin to absorb the serums and lotions that you will put after.
My Thoughts: To be completely honest, when I started with it my skin was loving it, but now it somehow is burning my skin under my eyes! The skin under our eyes is delicate so we have to take extra care. For now, I have given the micellar a break and will continue once my skin has repaired itself under the eyes.
Cicalfate Repair Barrier Cream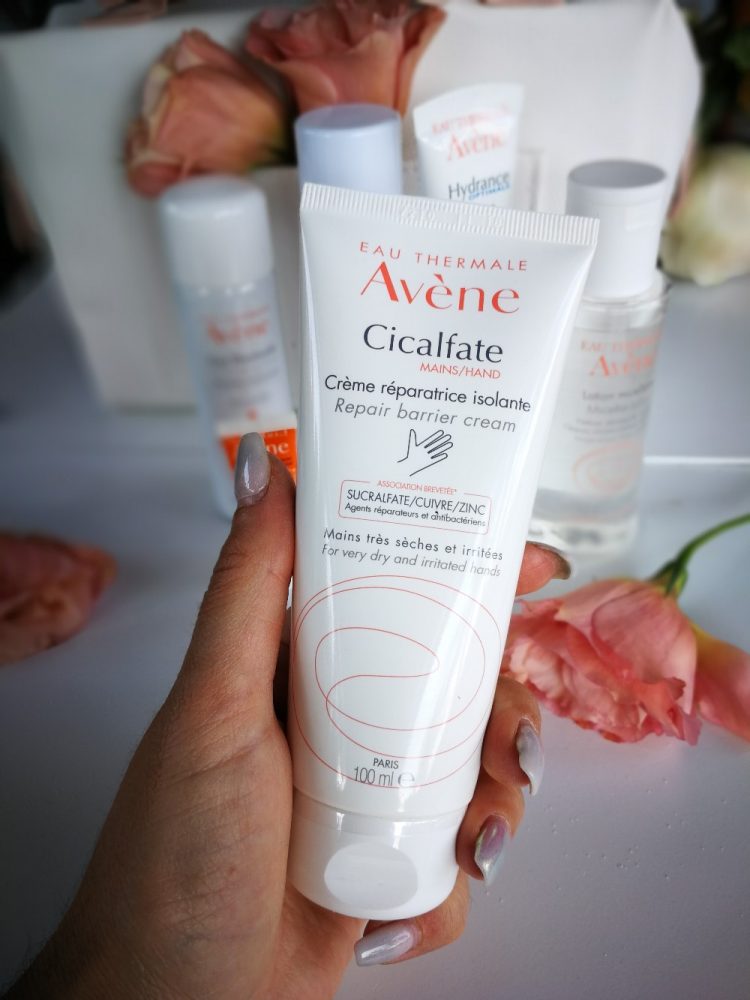 I am that type of person that will wash my hands 50 times a day. I just dont like having dirty hands. With that, comes drying of the skin. I am constantly moisturising with hand cream.
My Thoughts: The Cicalfate Repair Barrier Cream not only keeps skin moisturised, but has helped my eczema spots on my hands aswell. The cream is quite thick but fast absorbing and does not leave you with that sticky tacky feeling which I love! Really love this one and would definately reccommend for anyone with problomatic skin on hands.
Avène SPF 50 SunScreen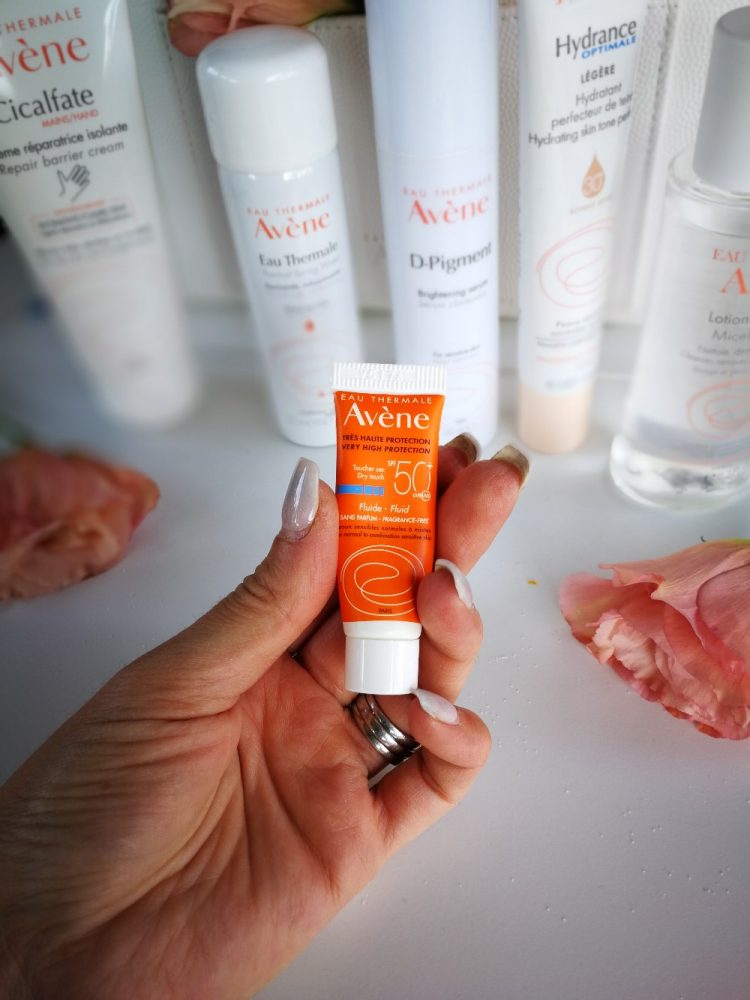 Sun Protection should be worn EVERY. SINGLE. DAY. The Avène SPF50 Fluid came with the promotional bag and I was super excited to give it a spin. Very high sun protection for normal to combination sensitive skin on the face. "Nude Skin Feel" innovation. Extremely broad-spectrum UVB-UVA protection. Photostable. Dry touch.
My Thoughts: I dont go a day without wearing sunscreen.This is because a.) I laser hair removal, because being portuguese and hormones are just a great combo- you know & b) pigmentation and wrinkles. I despise sunscreens that leave you feeling sticky or tacky and this one doesnt! By far the best sunscreen I have come across in a long time and I will definately be repurchasing this one!
This light, non-greasy serum is highly concentrated with active ingredients to keep your complexion clear, radiant and even-toned. The product not only reduces existing dark marks, but also prevents new dark marks from forming.
My Thoughts: Avene D-Pigment Brightening Serum is a powerhouse in combating dark spots and brightening skin tone. With Stabilised Vitamin C, also known as Ascorbyl Glucoside, this serum boosts cellular renewal, thereby preventing melanin from oxidation while removing excess melanin. This fragrance-free serum is lightweight, making it easily absorbed leaving a non-greasy effect. This is by FAR my favourite as I noticed a huge difference in my skin tone!
All in all, Avene is definately becoming a firm favourite in my books! Next on my beauty list will be the Revitalizing Nourishing Cream and Essential Care Hydrating Mask!
Have you tried any Avene products?