Sustainable Living With Natural Life!
Sustainable Living with Natural Life. What does sustainable living mean to you?

To me, it means living a more natural and waste-free lifestyle in any way I can. Now more than ever we need to make better choices. I have slowly introduced a few products and items into my lifestyle to help look after the environment and I am so happy to have found these little beauties from Natural Life.
Who is Natural Life?
Natural Life is designed to help you live a greener, healthier life by replacing the chemical and plastic products of yesteryear with modern, eco-friendly solutions that don't cost the Earth.

The stats are scary – last year over 350 BILLION tons of plastic was produced, of which about 8 billion tons landed up in the ocean!! If this trend continues by 2050 there will be a 50/50 split of sea life to plastic in the ocean. Natural Life really care about finding the better-for-the-Earth options and introducing them to you at affordable prices.
Natural Life Values
Each of their products is produced with a focus on the following 4 areas – quality, affordability, plastic elimination where possible and as natural as possible.So, each time you choose a Natural Life product they want you to feel good about choosing a greener lifestyle. To feel good about the value you're adding to the planet.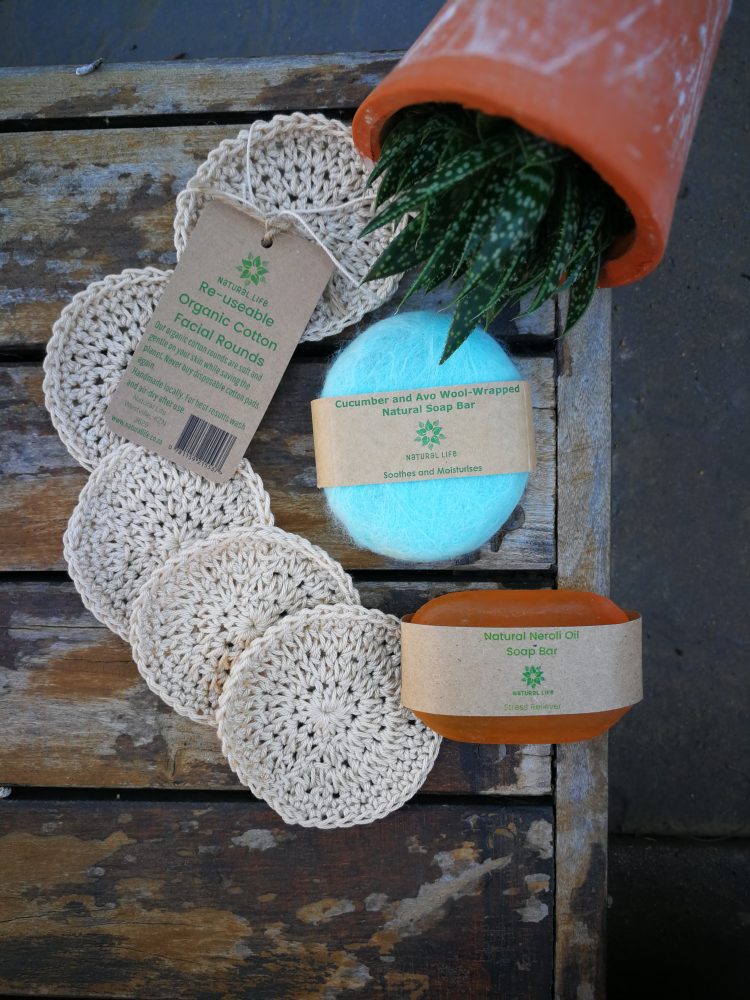 Product in review- What we thought
Cucumber and Avo Wool Wrapped Soap Bar– I was intrigued by the 'wool' part and just had to try it immediately! The wool acts as a soft exfoliater for the skin allowing the other ingredients to moisturize your skin. It's delightful! – Truly!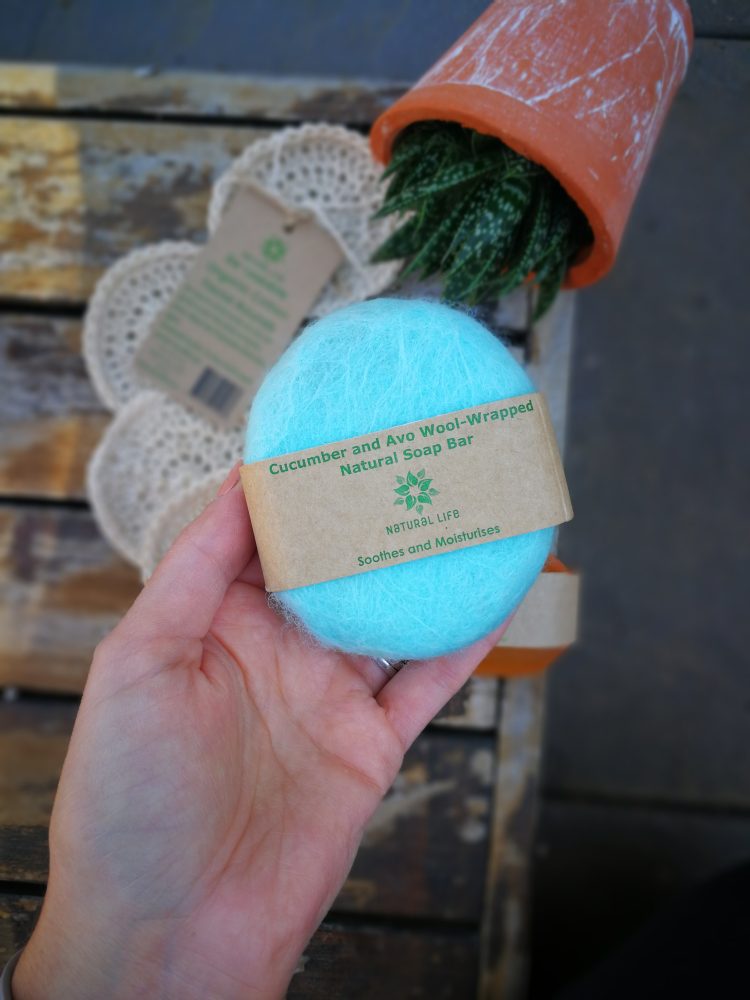 Neroli Oil Soap Bar– Neroli oil is a beautiful natural ingredient that is bursting with healing properties. It acts as an anti-inflammatory, reduces age spots and acne and is also a natural antiseptic. It lathers beautifully and smells incredible!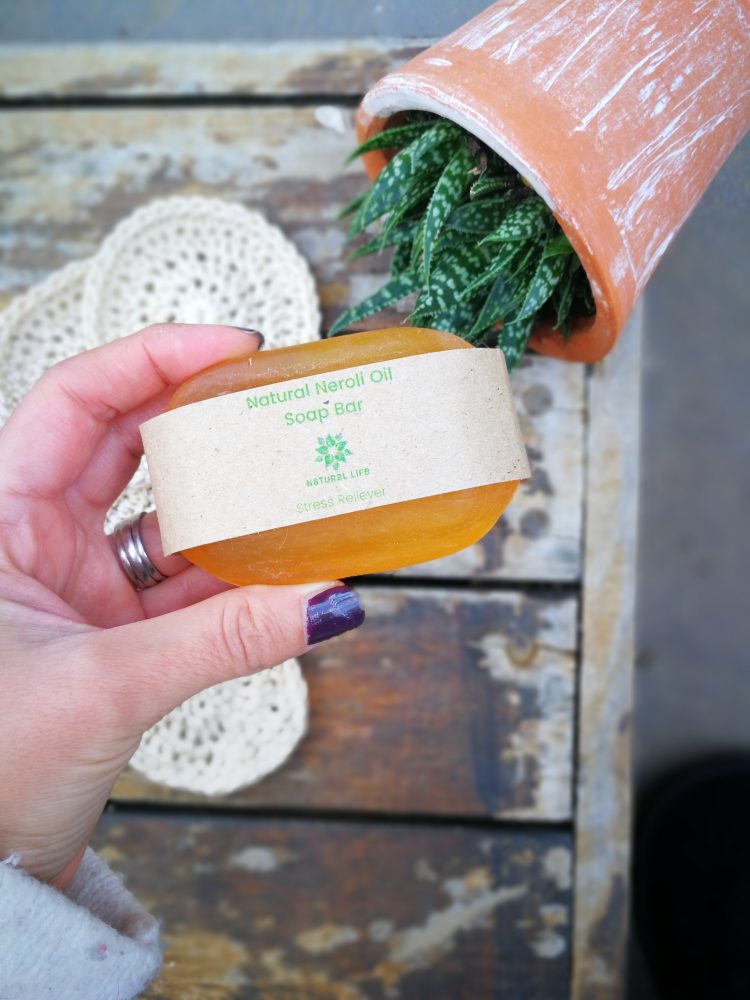 Organic Cotton Facial Rounds – I'm eliminating facial wipes and cotton pads and replacing them with these reusable ones. These Cotton Facial rounds are crocheted in a unique pattern. When wet, I find the pattern to be a bit to "netted" and hard to hold product. If the pattern of the Cotton facial rounds had less holes and was more tightly crocheted, it would hold more product and will allow easier application on the skin. Apart from that, they are alot gentler on the skin compared to facial wipes!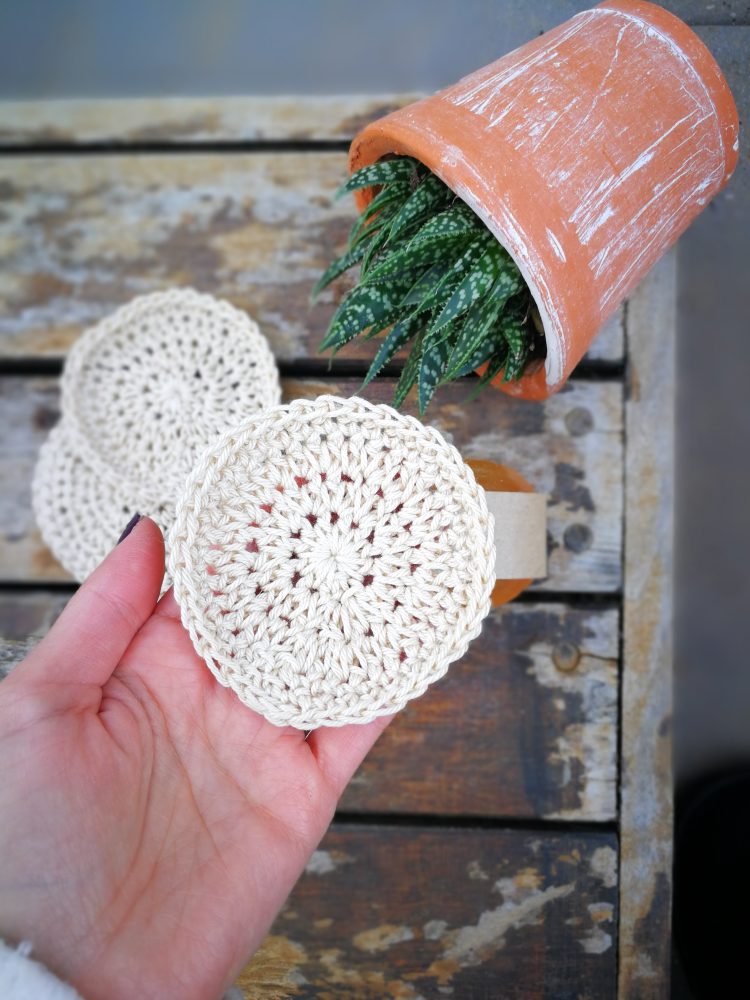 For more info and products for sustainable living with Natural Life, read here.

More lifestyle-related article to read here