The Cetaphil Range is an Amazing Winter Go-To!
When the temperature drops, humidity levels in the air decrease and this causes the skin to dry out. To compound matters, at the first sign of cold weather we're quick to turn up the heaters, take super hot baths and wash our bodies with skin stripping soaps. Is it any wonder then that our skin tends to be dry in winter? Neglecting to care for dry skin can lead to a host of skin conditions like severe itching, eczema and psoriasis. That's why the Cetaphil range is an amazing winter go to for dry skin!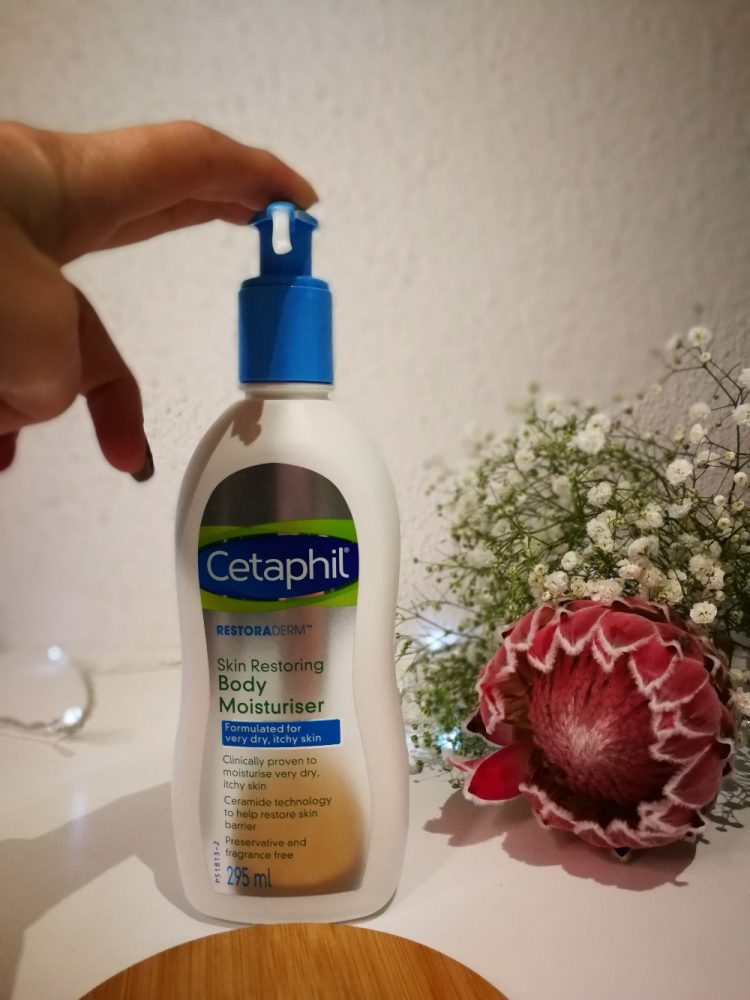 For the past 6 months or more, I have been battling with extremely dry and itchy skin, especially on my legs. I have been rubbing, exfoliating and scrubbing my way through ALOT of products that claim to help moisture the skin. One product, which was gifted to me, really has taken first place in my beauty moisturiser favourites.
Cetaphil Restoraderm Range
Cetaphil Restoraderm Skin Restoring Moisturiser (R279.95) and Cetaphil Restoraderm Skin Restoring Body Wash (279.95) has become my go to body wash and lotion of the season. Yes, I've tried many over past few months (some of which I love), but it's this one that really has worked wonders for my skin!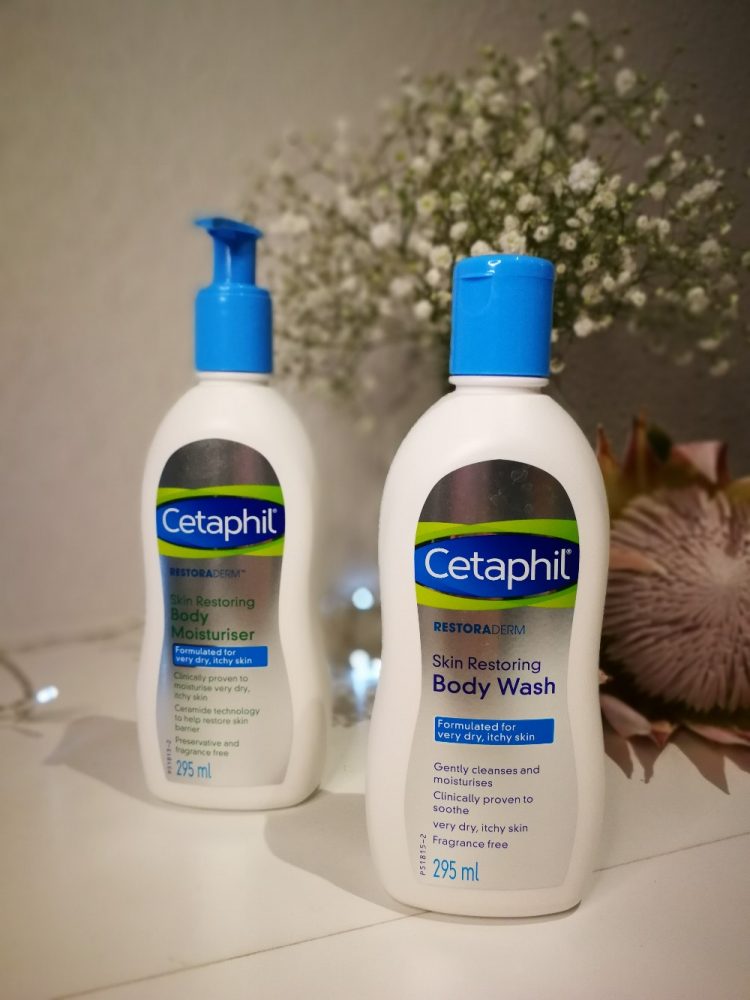 Formulated for very dry, itchy skin, this beauty contains ingredients and technology that helps repair skin's protective barrier, while promoting hydration. In addition, it's free of fragrance & colour (the two biggest skin irritants) and contains no parabens or nut oils.
The body wash itself looks a bit like moisturiser, but works into a good, gentle foam. While it does contain a sulphate (foaming agent), it also contains a whole host of skin-beneficial, nourishing ingredients like Shea butter, sunflower seed oil, allantoin and glycerin. It is also free from soap, so it gently cleanses without irritating or drying the skin. Also included are ingredients that enhance the skin's integrity and actually help rebuild its natural barrier function (arginine & Sodium PCA).
My Experience:
I have officially been using the products religiously for a little under 3 weeks and I can honestly see and feel a difference! My skin does still get itchy from time to time , but my scaly skin is non-existant and I'm left with smooth, moisturised skin!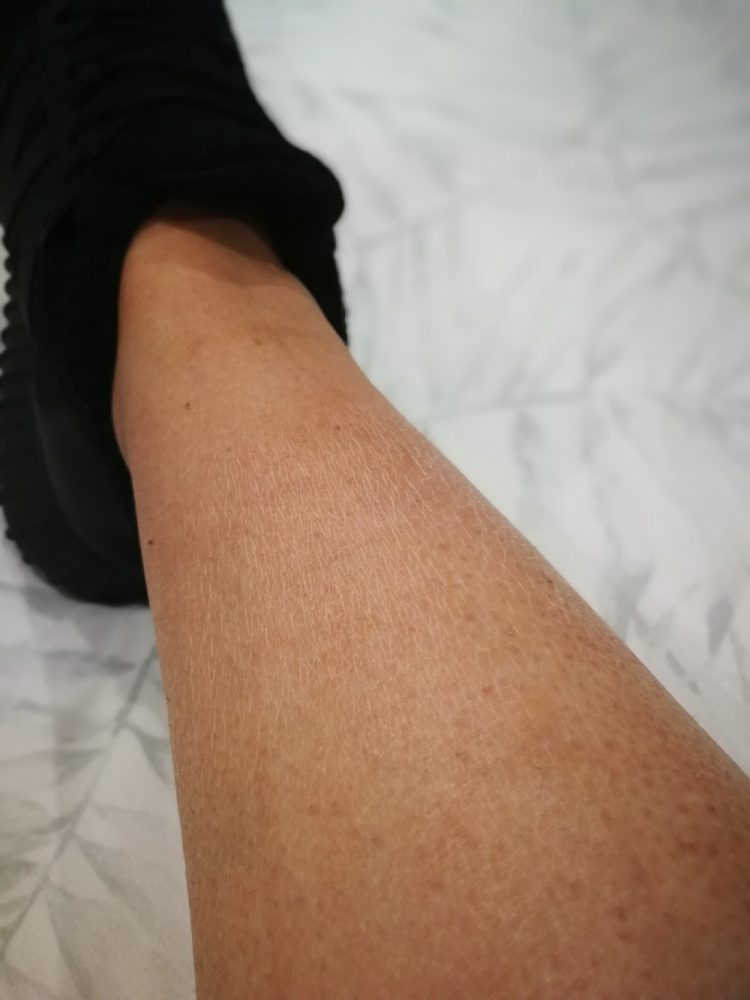 The ingredients used in this beauty are FAR more superior, gentle, and kinder to the skin. So, if you have very dry, sensitive skin, suffer with eczema, or, like me, are just too damn lazy to apply a body moisturiser every night. The Cetaphil Range is definately worth a try!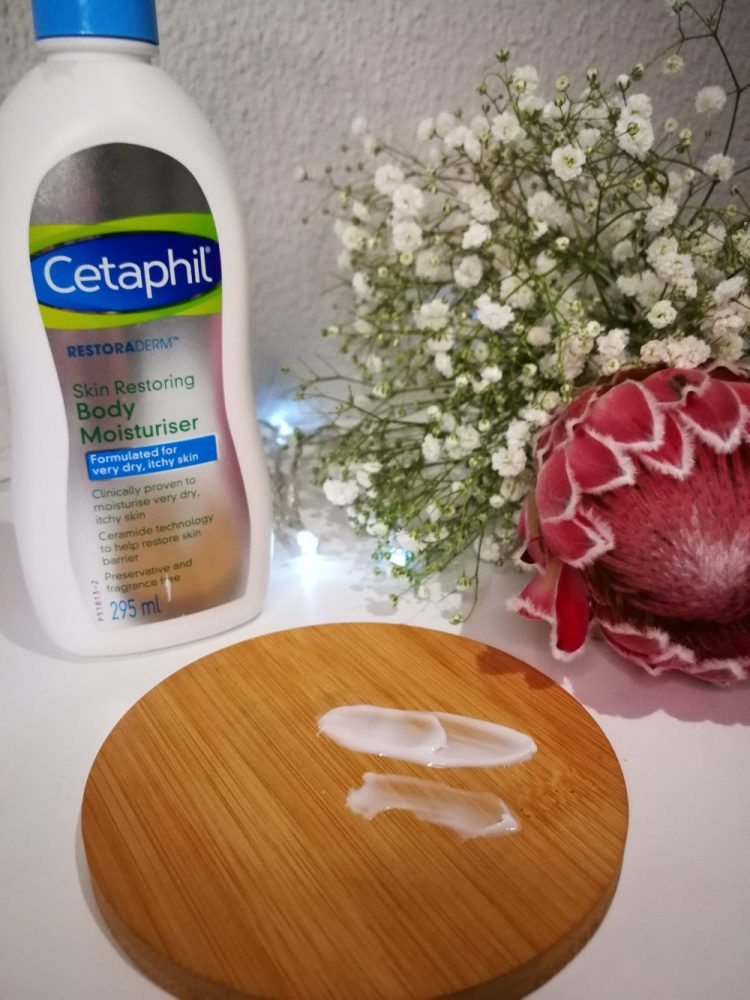 Good news for mamas- They have a stunning range for your little ones too! Read all about it here.
Have you tried the Cetaphil Restoraderm Skin Restoring Body Wash? I'd love to know your thoughts!