The Cosmetic Chef Experience with Conny Oberrauter
I just love meeting energetic, enthusiastic women. They make me excited about the possibilities in my own life and truly inspire individuals like myself to go above and beyond. The Cosmetics Chef, Conny Oberrauter, is one of those ladies.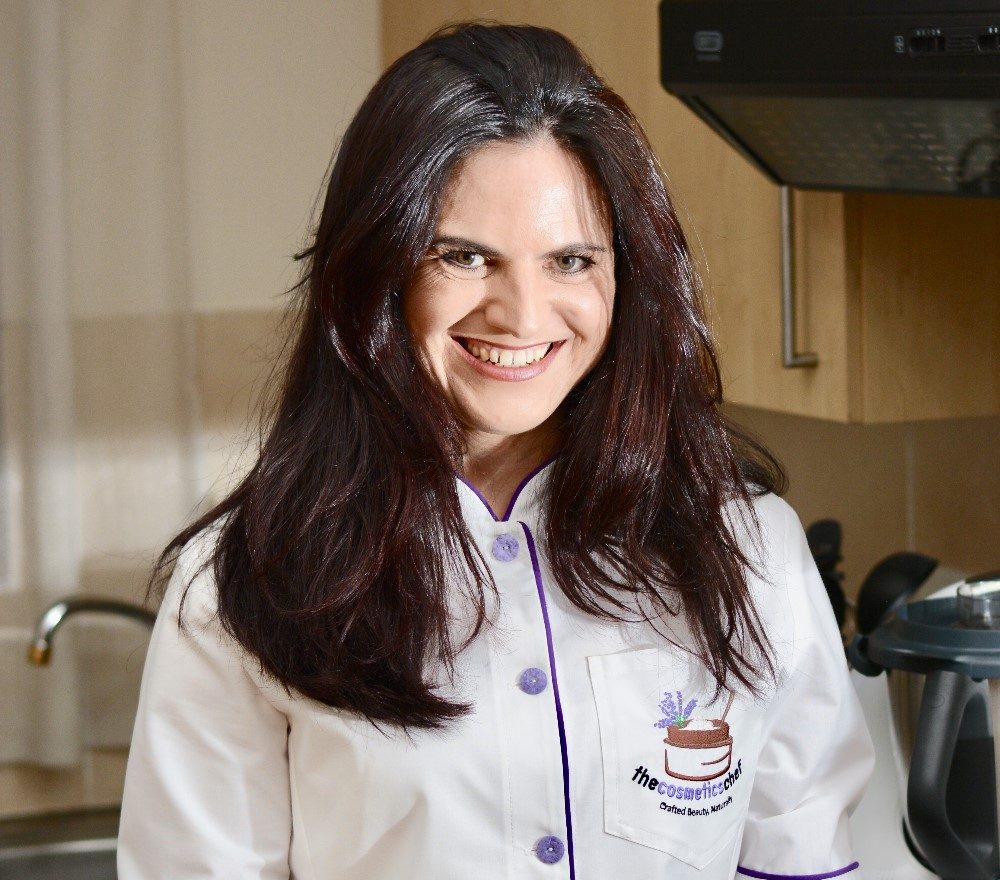 I had a chance to chat to her briefly and she gave me a bit of a history on how she became the Cosmetic Chef! She's been in cosmetic research and development for over 20 years and is a qualified Cosmetic Chemist. After years of working in cosmetics companies and later opening her own consultancy, she's branches out and has written and self-published an amazing book that shares her insider knowledge of the industry.
High-End Cosmetics In Your Kitchen
Conny has shared her gift with us in her stunning book with all her recipes that can be made in our kitchens, but just because they are easy to make, it doesn't mean they don't work, and haven't been intensively researched. 20 years in the industry, I think she knows what she is talking about!
We Made Our Own Serum
The event was hosted at the Miele showroom that will honestly leave you 'ooo-ing' and 'aaa-ing' at every turn! We were lead into the kitchen where the stage was set for us to 'cook' up a storm! A true Cosmetic Chef experience awaited.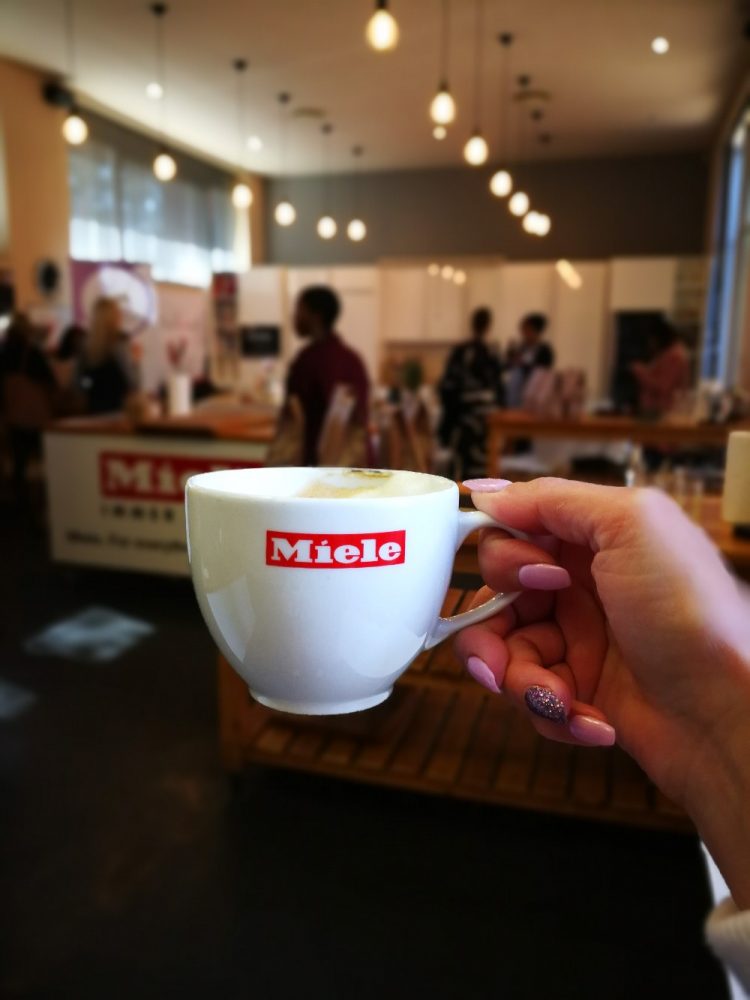 Conny introduced us into a world where cosmetics dont need to cost a fortune and that most of the ingredients that we used to make our own Serum is actually used in top quality skin brands. Can you believe that we actually pay for the branding and packing of the product instead of the product itself, purley because it doesnt cost that much to make the skincare product! MIND.BLOWN.
After the introductions and insightful info, we put on our aprons and got started on making our own serums! We got grouped with 5 ladies per table and were guided through the whole process. It reminded a little of school days, sitting in Biology class, doing all sorts of experiments. It was so much fun and incredibly easy because everything is pre-measured.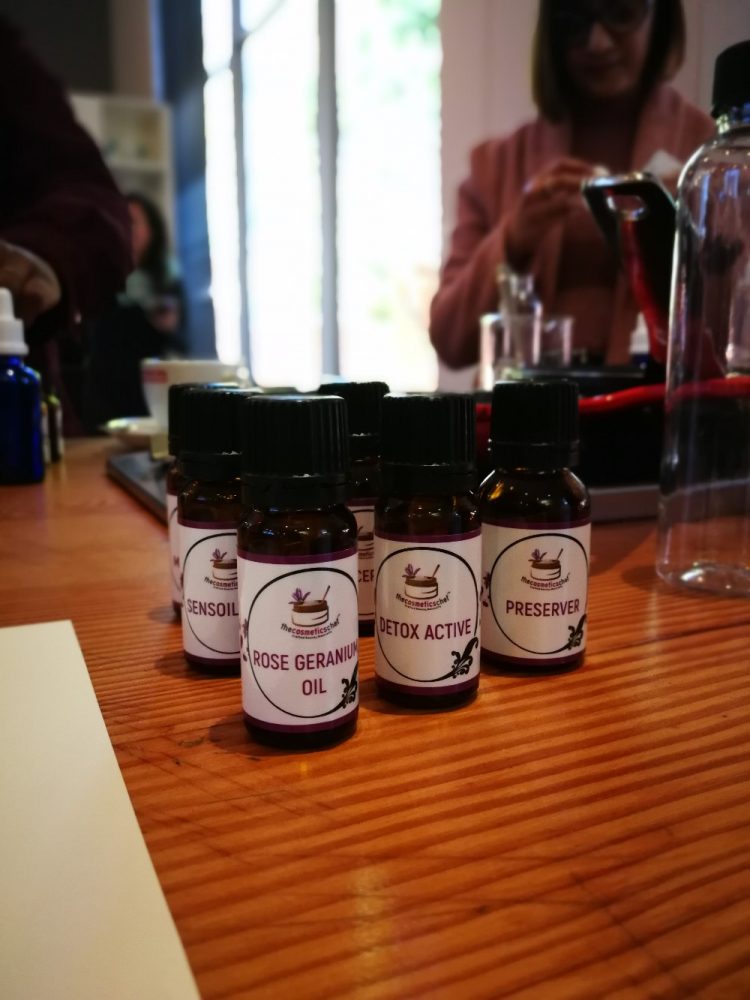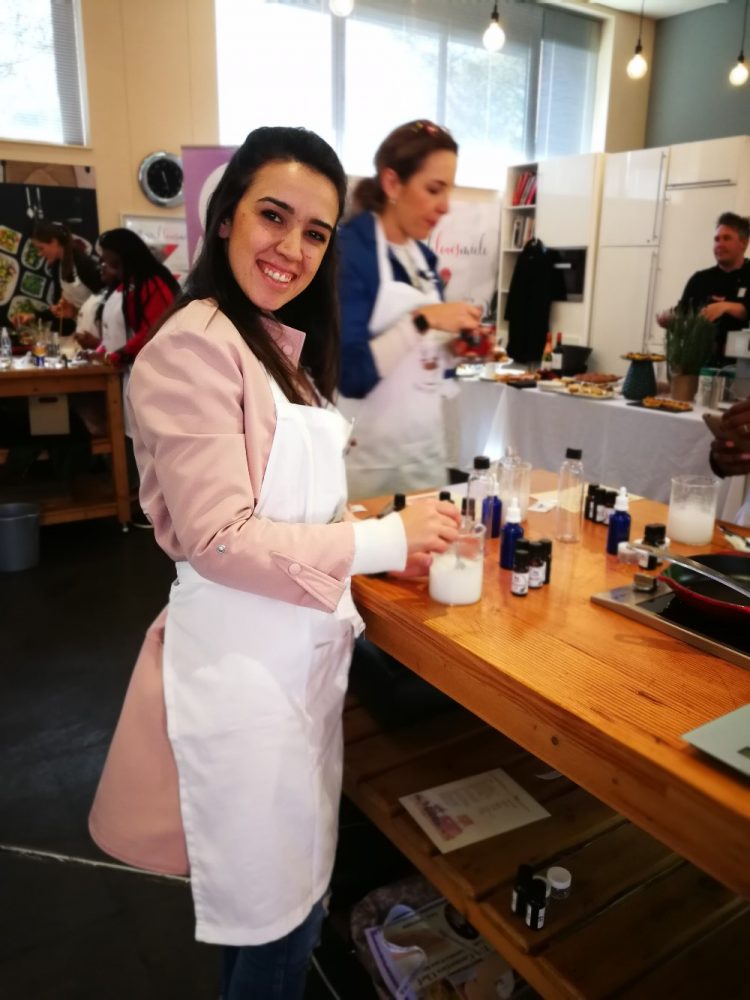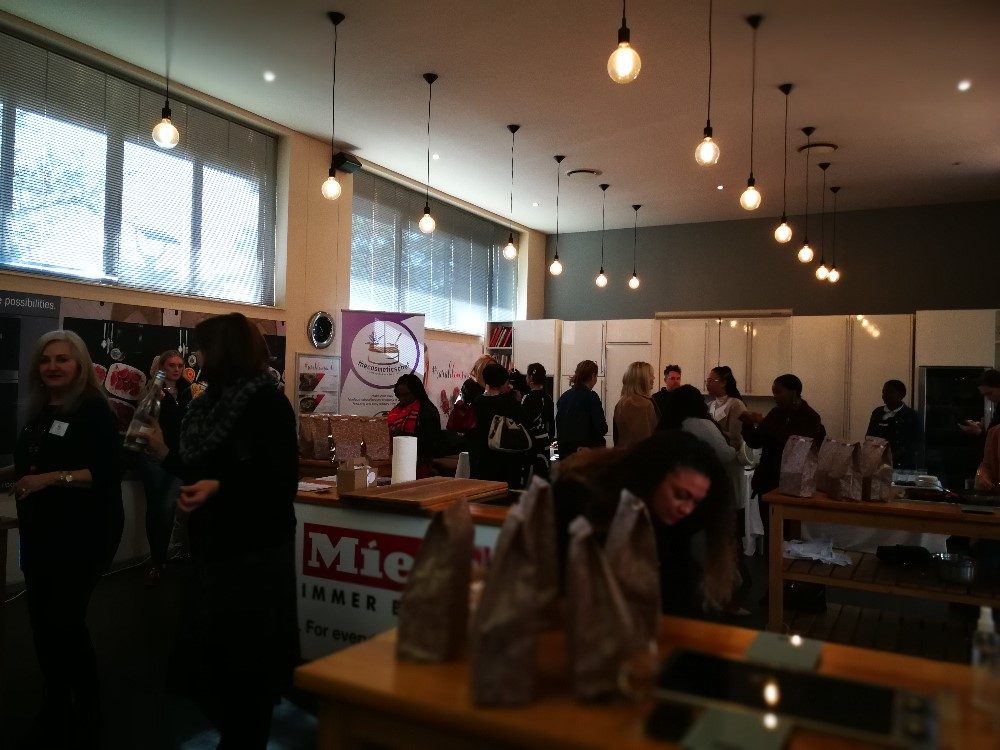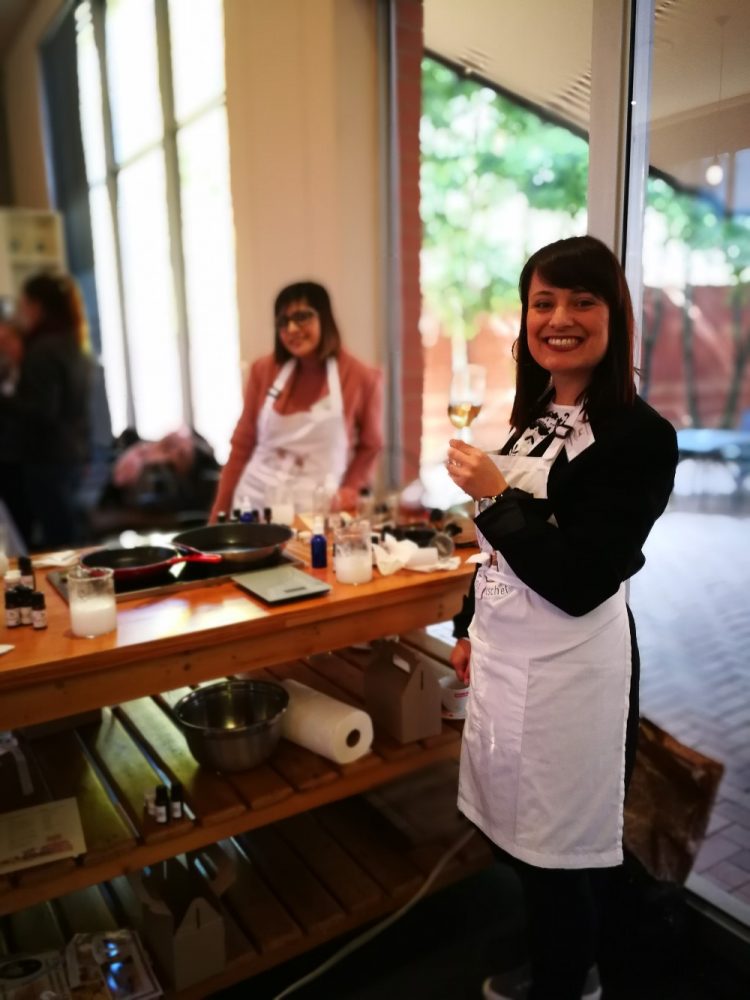 Is the Serum Good?
I have been using the Serum in the evenings before bed for extra hydration for about a week now and my skin is loving it! I went a bit heavy on the Rose Gernium Oil, so it does tingle the nose, but otherwise the product is fantastic! Suprisingly, my skin hasnt broken out at all! (touch wood)*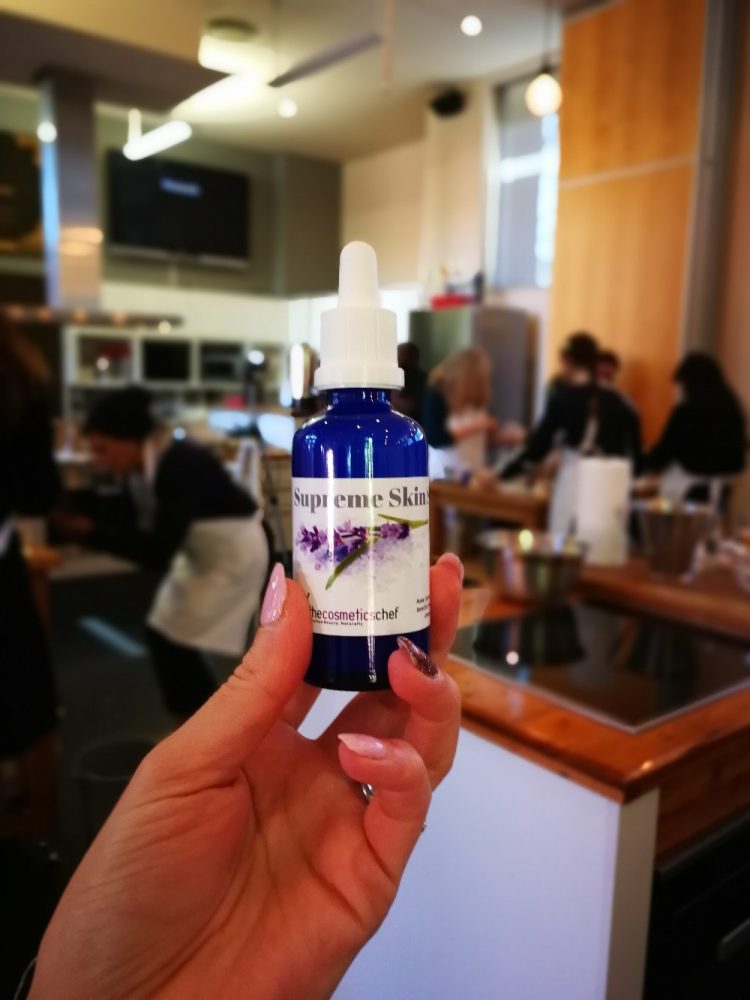 Usually with us sensitive skin types anything new applied to the skin, the skin breaks out but I'm happy to report that it's been behaving so far. WIN!
Why You Need This Book
It gives you Perspective
The Cosmetic Chef specialises in formulating natural, organic products. The right amount of a certain something for your skin and hair that you made in your own kitchen. I think thats pretty wonderful!
Conny goes into detail about why we actually do need safe preservatives in our products and that natural doesn't always equal better. Yes, we want to avoid harmful synthetic chemicals on our skins, but we don't want to substitute synthetic with non-renewable natural ingredients that damage the environment.
It's a Money Saver!
Times are getting tough out there- I know. The economy is under huge pressure and sometimes we feel a little guilty about spending a lot of money on skin products because let's face it, that sh*t is expensive. So in comes Conny with her magical recipes that will help your bank account.
DIY Gifting
A homemade gift is so meaningful and the fact that it's an all natural product, even better! You can read about other DIY craft ideas here.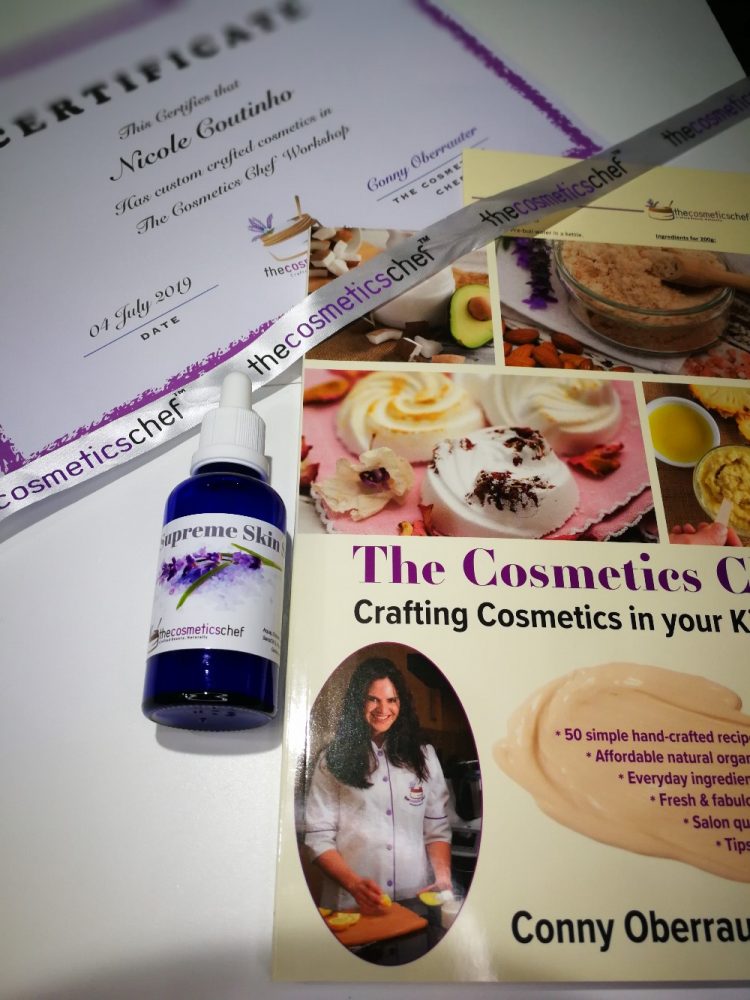 More Info Please
So the stunning book offers 50 recipes that you can make in your own kitchen, but if you are someone like me that is a bit hesitant, then why not opt for a Ready-To- Go Kit and create your own magic in a bottle?
Check out her website here
Disclaimer: I was invited by Republic PR to the event. This is not a sponsored post.