TRESemme Keratin Smooth CoWash Review- Is it all what it's cracked up to be?
As a youngster, my mom always told me to never EVER colour my hair.
If only I had listened…
I had virgin hair until the age of 26. Yup, 26 years with great hair. Healthy hair. Kim and Kourtney Kardashian type hair. Glossy, smooth and silky soft to the touch and straight with the perfect amount of volume without being blow-dried. But no, that wasn't good enough for little miss Nicole because she wanted  highlights which, don't get me wrong, I absolutely loved, but man, I really miss my hair.
Once you colour your hair, it's pretty difficult to get it back to that natural state no matter how many products you put into that hair. It will never be quite the same, but I think I found a product that just might get my hair happy again!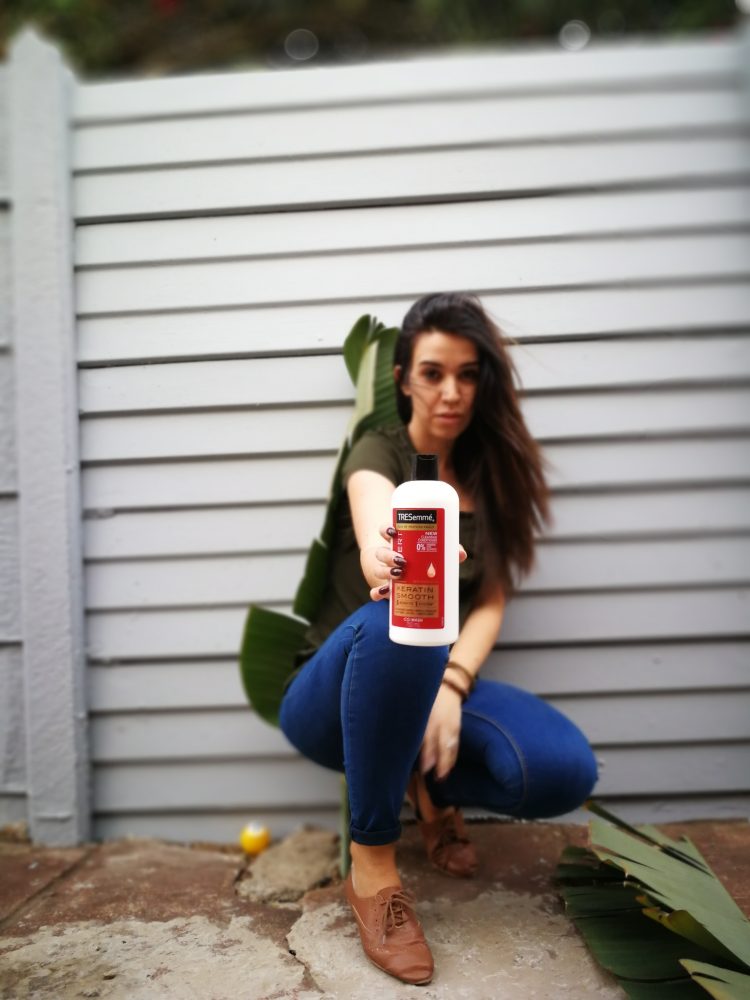 Thanks to Rubybox, the brand-new TRESemme Keratin Smooth Co-Wash (Cleansing Conditioner) just launched and I was one of the first to try it out.
The Product
The new Cleansing Conditioners from TRESemmé are shampoo-free formulas that cleanse and refresh your hair without stripping or depleting all of its natural oils and nutrients.
Co-washing skips the sulphates that are mainly found in shampoos, instead it uses a conditioning formula to gently cleanse from your scalp and hair. Perfect for hair with volume and looser curls.
This co-wash contains Marula Oil and Keratin Proteins and will leave your hair smooth and feeling soft with a silky shine while also taming fly-away hair.
• NO Parabens
• NO Dyes
• NO Sulphates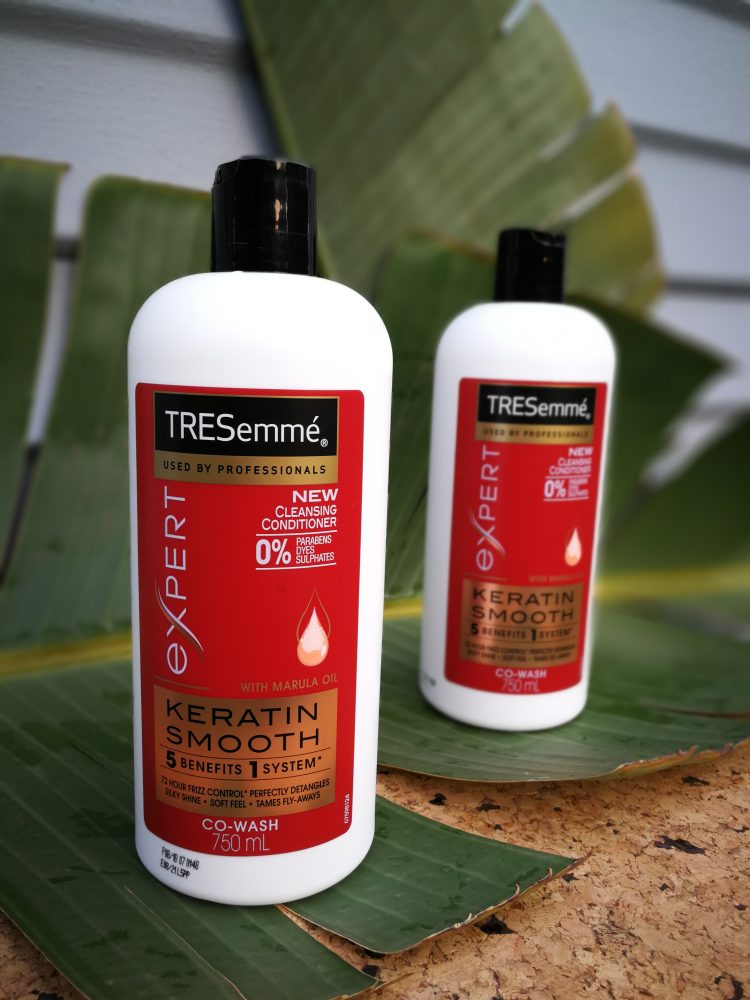 The Review
Let's start by saying that it's super weird just using one product instead of two (Shampoo and Conditioner) but It's a pretty great time saver- bonus points there!
My first time wash was a disaster! My hair was knotting so much that even my tangle teezer was taking strain! I was a bit disappointed to say the least because this was a brand that I have had in my household for years. So I bucked-up the courage to try the TRESemme Co-wash again and thank goodness I did because the results were completely different second time around.
Second time round, which was a day later, my hair wasnt as knotty at all and my brush glided through my hair smoothly. Phew! (close one there). It left my hair feeling really soft once dried and quite moisturised. I sometimes have to put serum on the ends of my hair for that extra moisture but I haven't needed to since using the TRESemme Keratin Smooth Co-Wash.
The Verdict
I have been using the product a little over a week now, washing it every 2nd/3rd day and it has noticeably made my hair a whole lot better! It's definitely shinier, fly-aways are tamed and it's smooth!
If you are looking for a product that will nourish and restore natural oils back into your hair- TRESemme is definitely a good pick! Available at leading Clicks, Dis-Chem and Pick N Pay stores – R79.99 (750ml).
Have you tried the TRESemme Keratin Smooth Co-Wash?