We Got to Interview Kim Williams + Giveaway!
If you haven't been introduced to Cape Town's most stylish Interior Designer, you can read more about Kim Williams Design here and here
We had the pleasure of interviewing Kim and asked her some questions around interiors and home workspaces.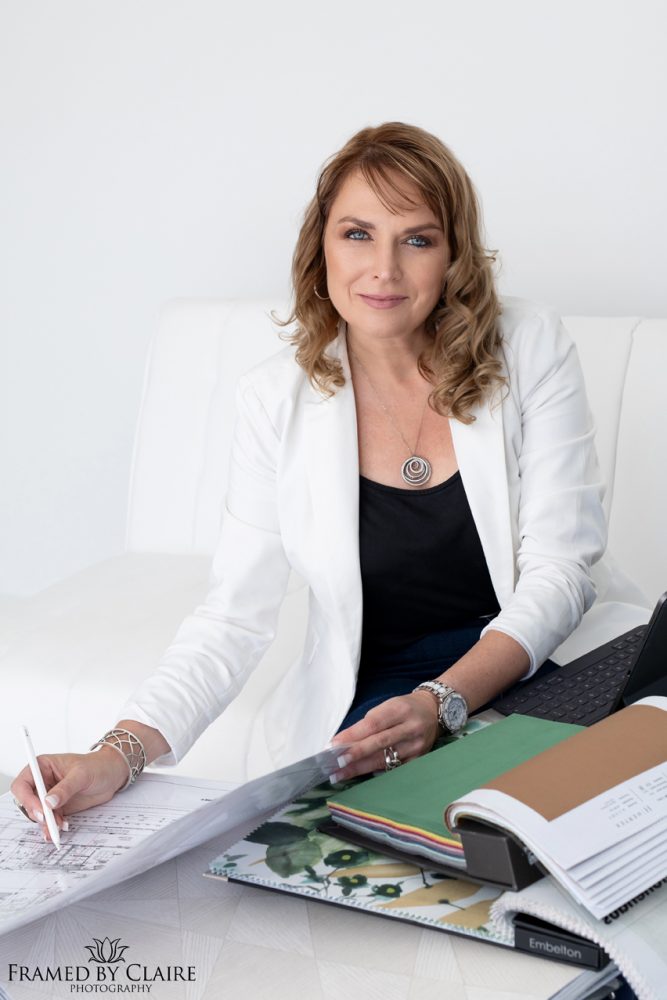 Kim Williams Interview
1. Change has definitely invaded the homes of many due to the pandemic and I wholeheartedly believe that change is good for the soul. Have you made any changes in your own workspace at home?
I created a pause area outside of my workspace as well as a wellness/exercise space. My office and studio is on my premises but with all of us working from home, we needed extra spaces to retreat to.

2. What would be your 3 "key" items for a small workspace?
Natural light, a comfortable and good-looking chair, as well as storage to put up and take down in your workspace to keep the space clutter-free.

3. Absolutely love that the nature trend is back! What plants have you included in your wellness space?
Me too! I think it's going to take off even more. I have a combination of faux and real plants. Faux ferns and aloes where I do not get natural light and then hanging silver satin pathos plants in the corner of the space.

4. Colour does play a big roll in our overall mood, what would the best colour scheme be for the ideal gym or workspace area?
Ideally, you want to start with the floor – a vinyl floor will work well given you can wipe it off, and it will be cool in summer and warm in winter. This is the first prize. It really adds warmth and light.

Then you have to consider how you are using the space. If you are only using it as a traditional gym then energetic colours such as red, orange, bright colours work well. In my case, I combined a retreat (spot to escape to), yoga space, sauna, and exercise so I used pastel blue and green, combined with darker shades of green, a spot of pastel yellow, grey and white. I wanted to create a sense of serenity and connect with nature given the kind of exercise we would be doing in the space. I think in most homes these spaces will have to double up in function so you have to consider colours that will work across this.

5. What is your favourite spot in your home at the moment?
The corner couch in our PJ lounge. I have a winter fur in the space, and relaxing there with a G & T watching the sunset is my best at the moment.

6. What is an absolute "NO NO' for a wellness space?
Clutter, white bulbs used in lighting, bright energetic colours.

7. What has been the highlight of your career to date?
The freedom I have right now in my business to choose the work I want to do. That is a great moment.
Kim not only is an Interior Designer but a behaviour strategist as well! Talk about fierce females!
—————————————————————————————————————————————–
Win with Kim Williams Design!
On the subject of fierce females, The TLG Blog and Kim Williams Design have collaborated to give one of our lucky readers a gorgeous set of cushions!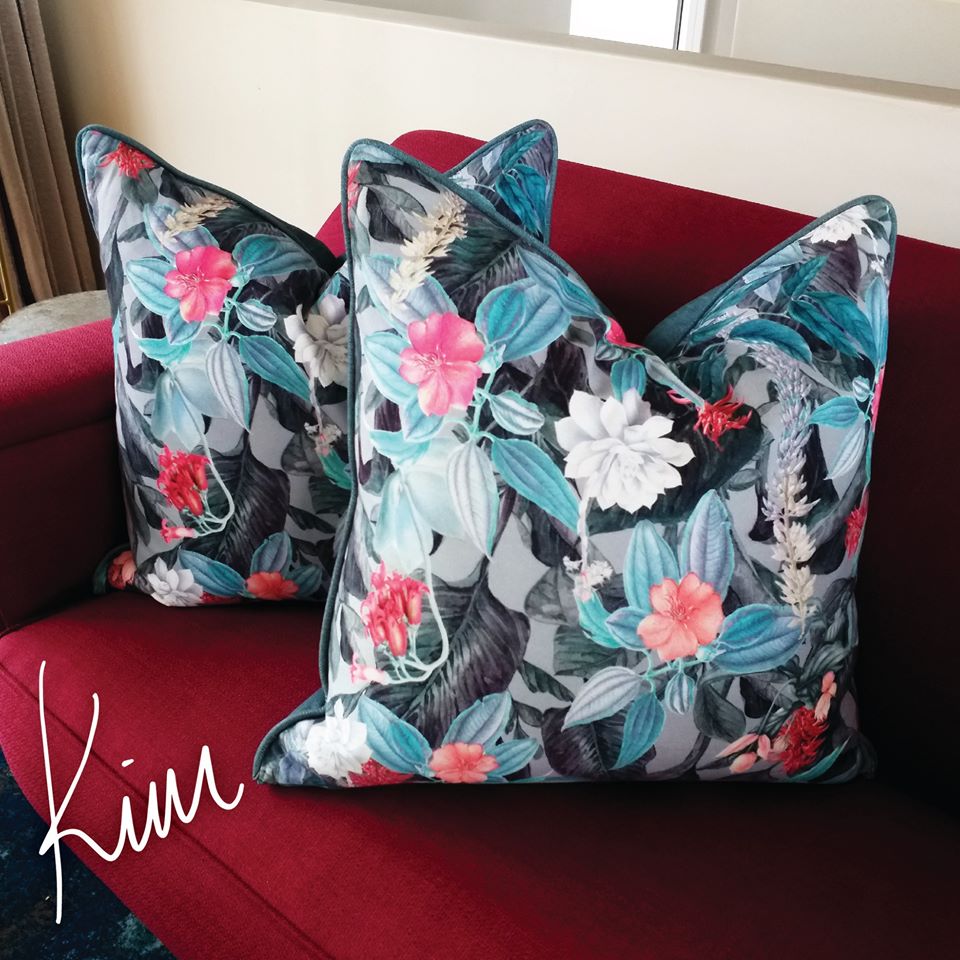 All you have to do is head over to our Facebook or Instagram pages to check out the giveaway details!
Get Entering and Good luck!