With a tactile rework of the archival Skidgrip, Converse x John Elliott creates a beautifully imperfect blend of vintage-inspired colour and texture.
The acclaimed menswear designer gives timeless casual style a vintage-inspired look. Featured in two distinct tones, this tactile rework of the archival Skidgrip creates a beautifully imperfect combination of texture and colour.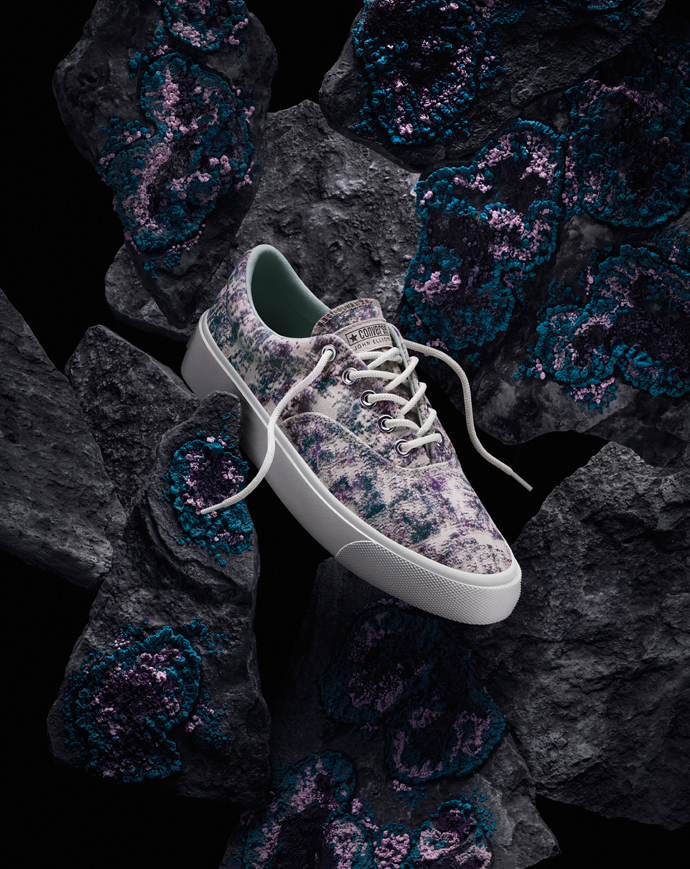 The details (John Elliott Skidgrip rework)
John Elliott reimagines archival Converse style with a tactile Skidgrip rework. Known for elevating street staples through unique textile approaches, the menswear designer replicates the striking imperfection of aged patina with a meticulously flocked canvas. Textured green and brown tones flow across the upper in organic patterns, adding unexpected vibrance to the clean and timeless silhouette. A vintage-inspired look and feel—on an archival classic that never gets old.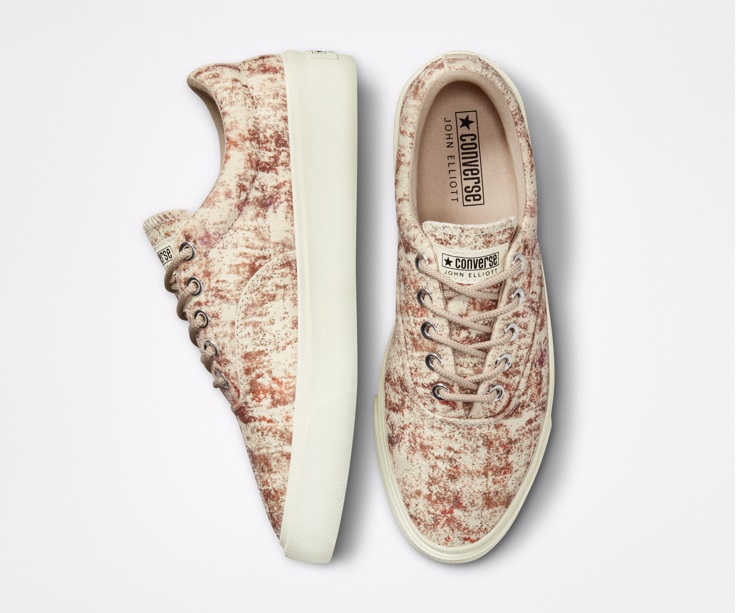 Limited-edition low-top sneaker from menswear designer John Elliott
Flocked canvas upper crafted with two-stage printing process—echoing the texture and colour of aged patina
Nickel lace eyelets
Signature smooth midsole
Herringbone outsole
Cobranded sockliner
Second pop colour lace included

Converse debuted the silhouette — then referred to as the CVO – as a tennis and basketball sneaker way back in 1910. Decades later, it was renamed the Skidgrip in the 1960s. After Converse enhanced the rubber traction of the shoe. Fast forward to 2020, Converse reintroduced the sneaker with a 30-degree sloped midsole and double layer soft collar to improve stance, comfort, and overall style.
John Elliott- The Designer
What We're Saying: John Elliott's relationship with Nike has seemingly spawned a partnership with Converse. For his impending collaboration, the designer has reimagined one of the brand's oldest silhouettes, the Skidgrip, largely drawing from his childhood in California.
"I discovered the Skidgrip like any kid in California through skating early in my childhood," Elliott said. "It's a silhouette that's iconic. As a skate shoe, it was instantly recognizable. The Skidgrip is an important shoe in culture for skate and in representing California."
The Converse x John Elliott Skidgrip is available online at www.converse.co.za, Shelflife and DTC Sandton from Thursday, 19 August 2021. Price Range: R1 799.00. Read more here.