Paw Prints Left On My Heart
1 message received.
It's a text from my mom saying: "Sorry Nicole, It's Time"
I knew this day was coming, but in my heart, I was not ready to say goodbye.
"Mom how is he? I'm on the way… "
---
There he lay, my 12 year old miniature Jack Russel, weak and frail.
Indeed it was time.
He was given to me as a gift by my Uncle, Brother & Sister-in-law on my 18th Birthday, the year that I was diagnosed with Pulmonary Hypertension. A year that was full of grief, fear and confusion. This little dog was there for all of it. He was my biggest distraction, my greatest friend and quite frankly, my saving grace.
About a year ago, my little Chino had suffered from a stroke. At the time, we didn't know as we thought he had chomped on a frog and possibly been poisoned from it. He was a master for sniffing out those hoppers and would spend the night barking at it until it hopped away out of danger and from the mouth of my Chino.
Weeks went by and we slowly started to notice changes in his behaviour. His playful spirit was fading, his light-hearted gallops were becoming slow paced walks, and the sparkle in his eyes were slowly dimming.
The last few weeks of his life were the hardest for me. I had to come to terms with the fact that my little Chino was tired and time was running out. I think to myself how ironic it is that, being during the month of Novemeber, PH awareness month, he kept me distracted, focused on something else other then my own battles with my illness. Traumatic flashbacks and manifested fears. Who knows why but they happen.
Im a big believer of the "things happen for a reason" saying and I truly believe that my Chino played a big part in my healing and dealing with my illness.  This year has been the most challenging year yet when it came to life and PH and my little dog was there for me. I'm so glad I was there for the end for him.
---
My mom drove the car, I was in the back seat holding my small dog, trying to my hardest to engrave the details into my head of his beautiful cappuccino coloured coat, how his glossy black nose curved a little more to the left than the right, how tiny he really was and how in that moment, I was saying goodbye to the one soul that helped me get through the toughest hurdles of my life. I cried the whole way to the vet. 
'Dr. A, is there anything more I can do for him?" 
"You and I have done all that we can, I think it's time we say goodbye"
Dr A took my boy to the theatre room to prep him. I asked doc If I could be present and she said she would explain how everything is done and what to expect.
I walked into the theatre room where Dr A was with my Chino. The room fell silent as I approached the steel table where my boy layed, placing my hands ever so lightly on his head. I cradled his body in my hands, kissed his head and thanked him for being my best friend. I told him that the pain would go away and hugged him for the last time. I didn't let go.
Dr A placed the injection in the central line in his arm. In that moment my hands tightened  around his chest so that I could feel his heartbeat. It happened in a blink of an eye. Movement stopped from under my hands. My heart shattered into a millions pieces. My boy was gone.
---
As difficult as it was, I am so grateful for Dr A. She really understands the sorrow that comes with losing, not just a pet, but a a family member and really allowed me to go through the motions through the entire thing.
I dont think my heart will be whole for a very long time, but I know he is ok now.
If I can share one thing from this whole experience is that, if you are strong enough and willing, be there until the very end for your pet. It's the hardest thing you will ever have to do, but peace will  wash over you and you will be happy that you were there for them till the very end.
I was told by a family member & friend that all our animals welcome us in heaven. I find solace in that.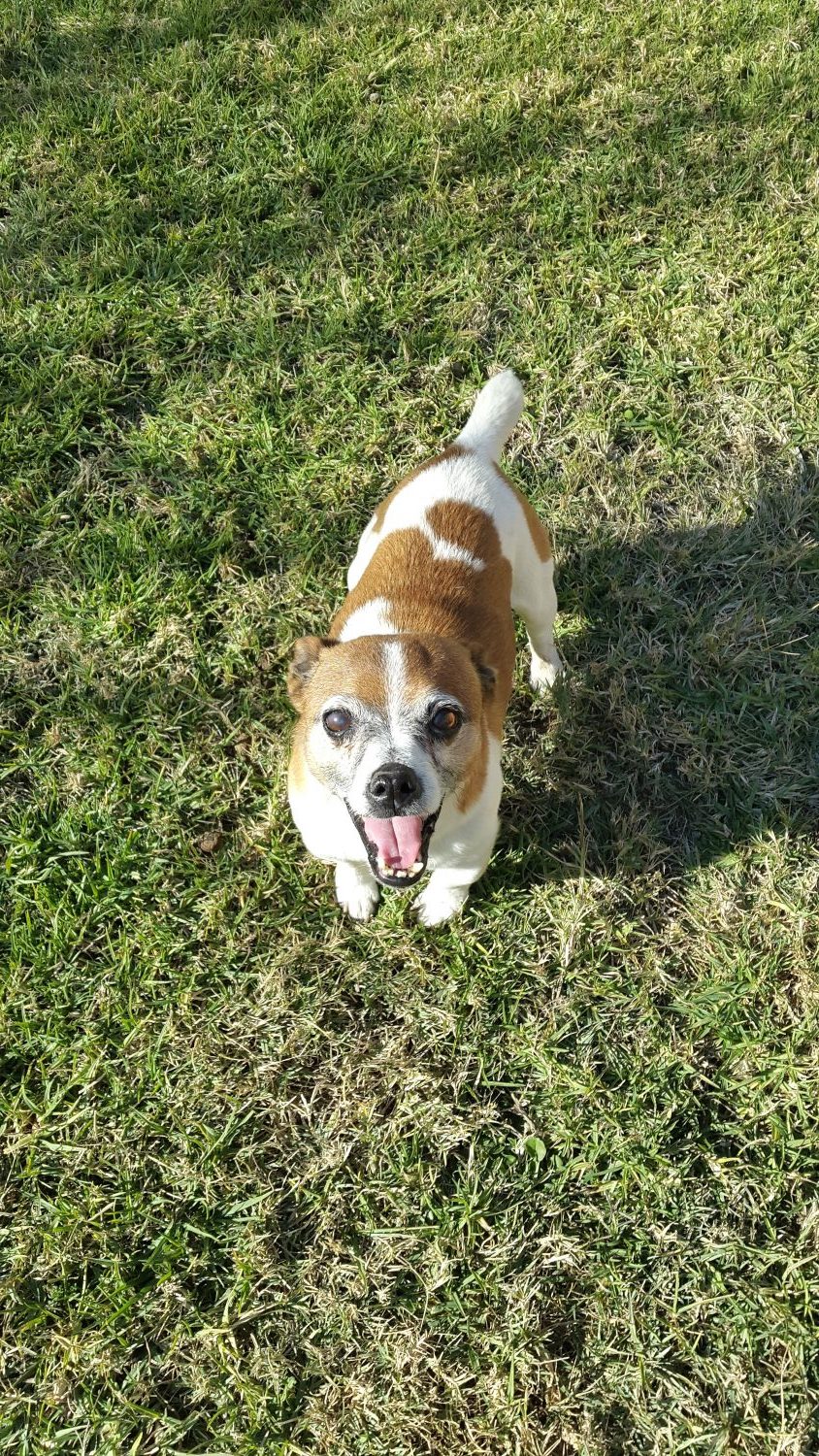 RIP my Small Dog. I love you always.