Travel Guide: Phuket- Thailand
Guys, if there is one place that you have to visit- it's definitely Thailand. You just have to put it on your travel list because it is such a beautiful place to see and experience what it has to offer.
Thailand is the travel hub of South East Asia. With it's lush jungles, famed beaches, snorkeling, amazing food, friendly and cheap prices, Thailand has hit my top 5 places to visit. Overall, Thailand speaks for itself. When you hear it's name, you already think about beaches, beauty, and food. Your thoughts are spot on.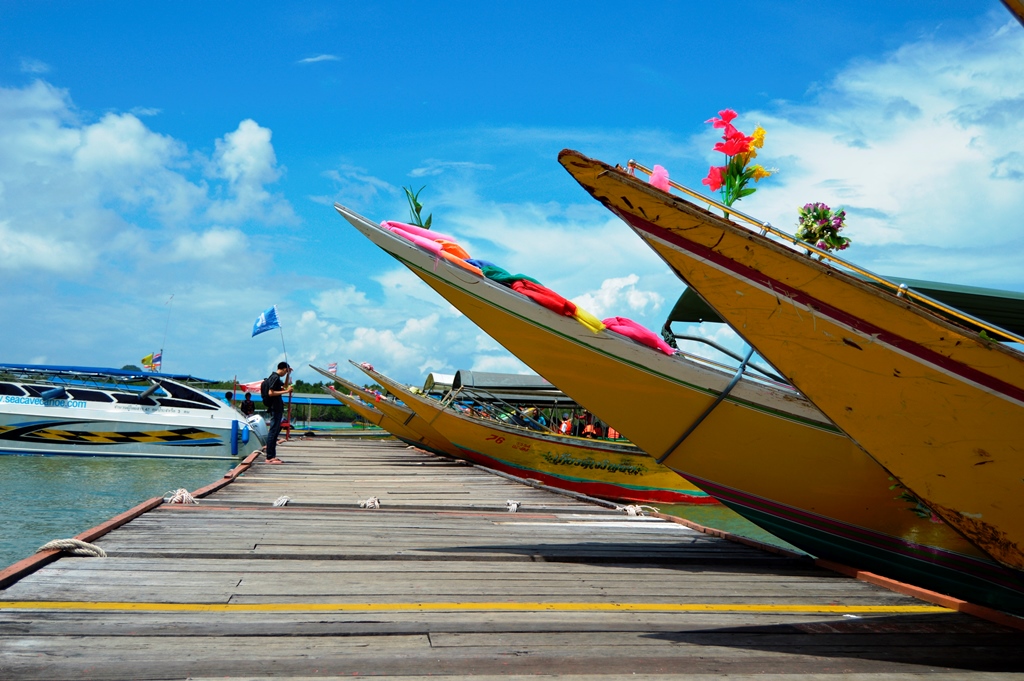 Excitement filled the air as we got packed and ready to leave to the airport and I wasn't sad about it because we were going to beautiful heat and sunshine instead of staying behind in cold and miserable winter.
THE FLIGHT
Our trip consisted of a quick stop over in Doha then from Doha to Phuket. The flights were long-  +-8 hrs for each flight so we were exhausted to say the least- well I was.  Oh, let me just throw this in there while I'm at it, everyone that I had spoken to had told me that it was really hot, so in my mind I was thinking that it couldn't be hotter and more humid then our KZN summers- boy was I wrong- The heat and humidity hits you like a ton of bricks when you get off of the plane.. It is really really HOT! So to add to the exhaustion , we still needed to drag ourselves to dinner 10pm that evening in Phuket.
THE FOOD
The one thing that is amazing about Phuket is that what is shown on the menu is exactly what you get! A masterpiece of a meal and so so delicious! We tried all the local food almost everyday, from street vendors to restaurants along the main street of our hotel. The food is fresh and tasty and not badly priced too, depending on where you go.
TIPS:  Definitely eat at the street stalls, the food is not only cheap, it's utterly delicious. Remember that buying beers from the local supermarket vs in bars and restaurants will save you lots of money. (The boys went hunting around)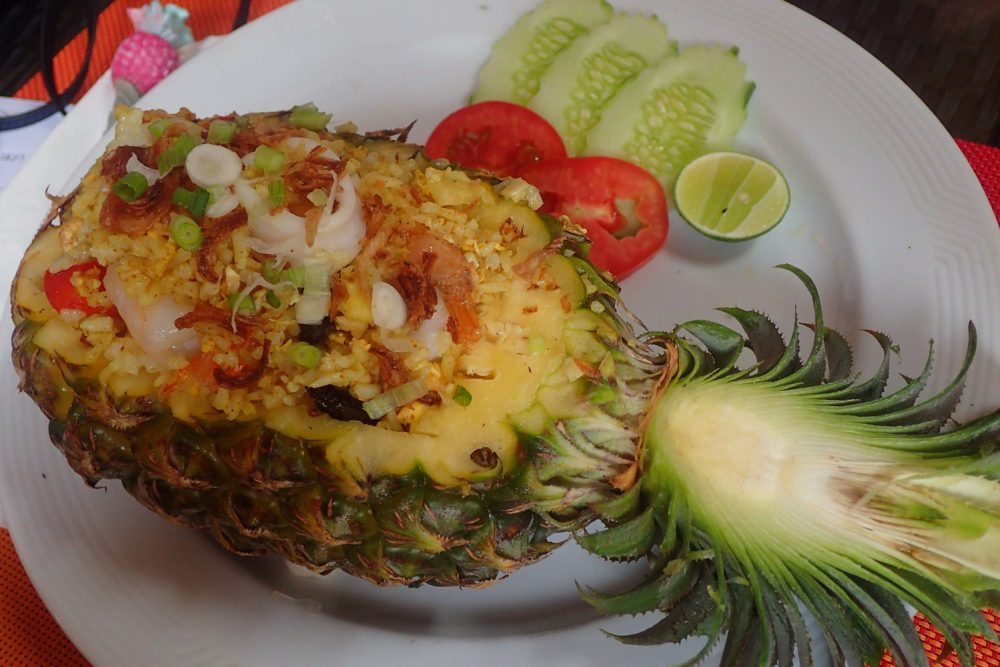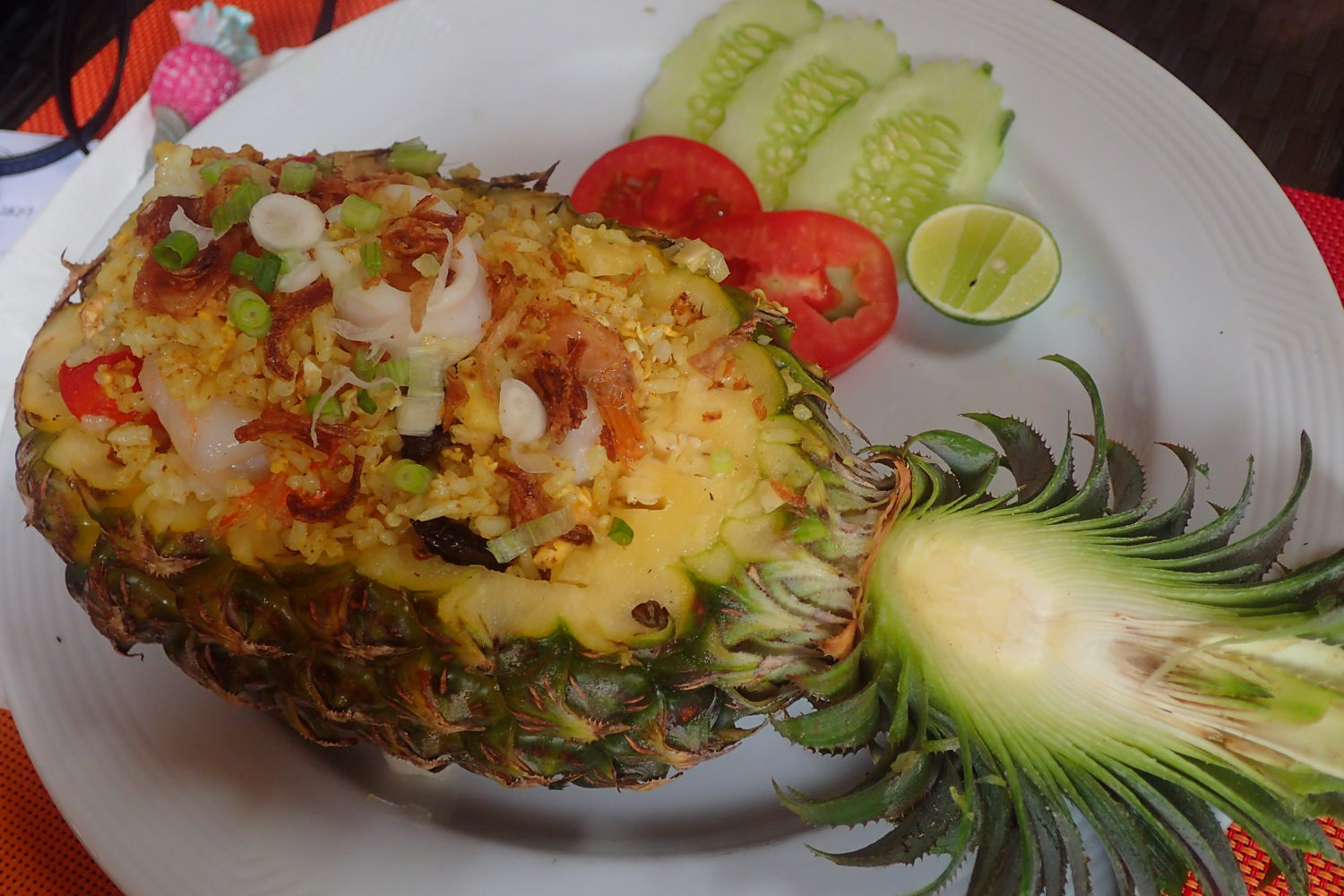 THE HOTEL
Staying at the beautiful Horizon Karon Beach Hotel , we were pretty central to quite a few restaurants, shops and supermarkets that was in walking distance. If you are not much of a walker, don't worry, there are many tuk-tuk and taxi services that can quite easily take you to any destination- The going rate is 400THB, but if you spark a smile and bargain you can get it for 300THB.  The hotel was so beautiful with pristine pools that we swam in everyday to keep cool, the lovely restaurant that we devoured our breakfasts daily and the hotel staff are so friendly. A hotel I would definitely recommend if you are ever planning a trip to Thailand!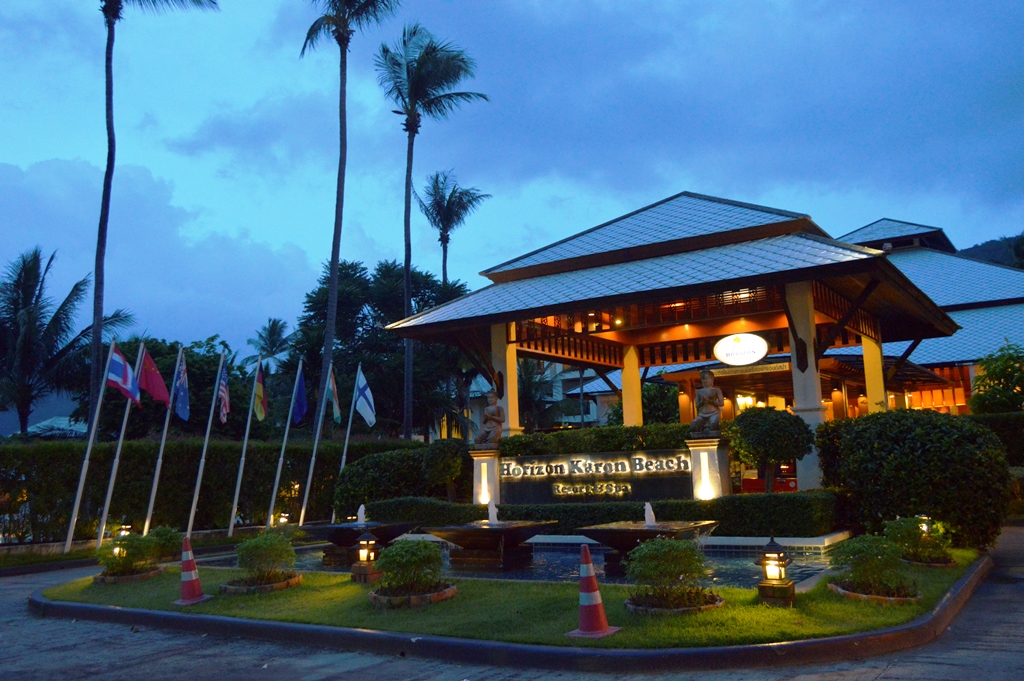 THE WEATHER
It's HOT. I don't know what else to tell you other than you are going spend most of your time in pools to cool off, or purposely walking into a shop just to use their air-con to get some relief from the heat. No need to take jeans or jerseys because they will sit in your bag like mine did. What I would strongly suggest is that you pack a poncho or a very light rain jacket in case you get caught in the rain on the scooter! With your clothes being drenched, you might get a little chilly, but that's the only time you will feel the chill, I promise. Oh and don't let the rain keep you indoors or away from exploring! On our second day, it rained the whole day. So that was the day that we decided to meet up with our tour guide and book our James Bond and Phi Phi Island Tours. After that was done, we braved the rain- ponchos and all and went walking the streets and visiting the markets close by!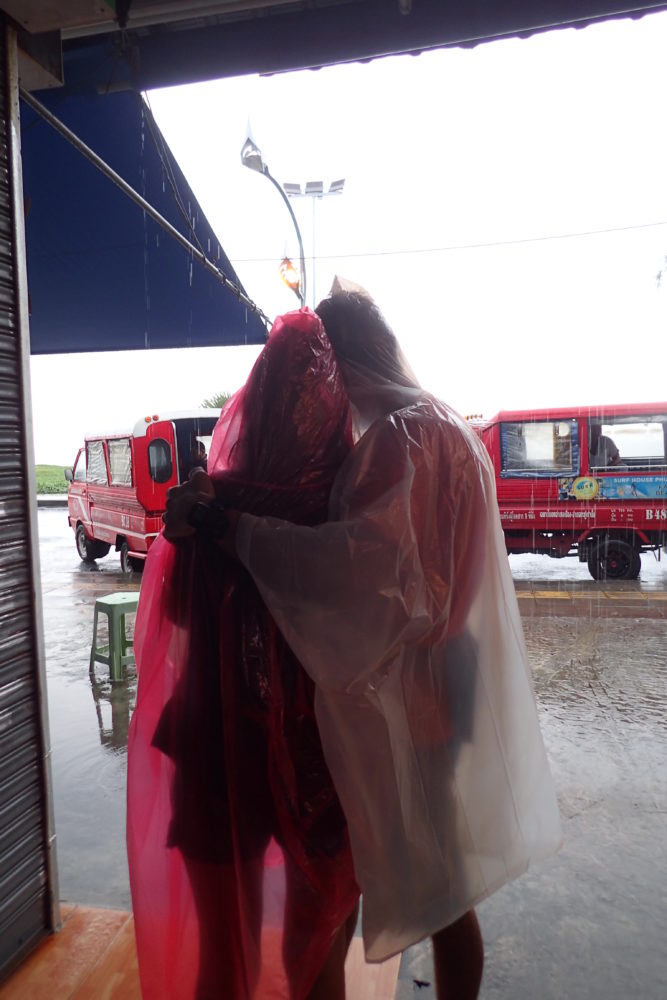 TOP THINGS TO DO IN PHUKET
Cruise around Phang Nga Bay – The best way to view the awe-inspiring limestone islands is by taking a leisurely cruise through the glorious emerald-green waters. With limestone cliffs and collapsed caves, you'll really feel like you've found paradise.  The beauty of this place is something that you have to see to believe and is something that will always leave a memorable impression.  We got to see the limestone island whilst on the James Bond Tour- There are so many companies that will offer you great tours but if you are looking for a tour guide, then book your trip through Buffalo Tours. We had the greatest time with our Tour Guide- Mr Boy- (Yes, he is a lady boy but man he is the cutest and most knowledgeable of them all!) He will have you in stitches the whole day!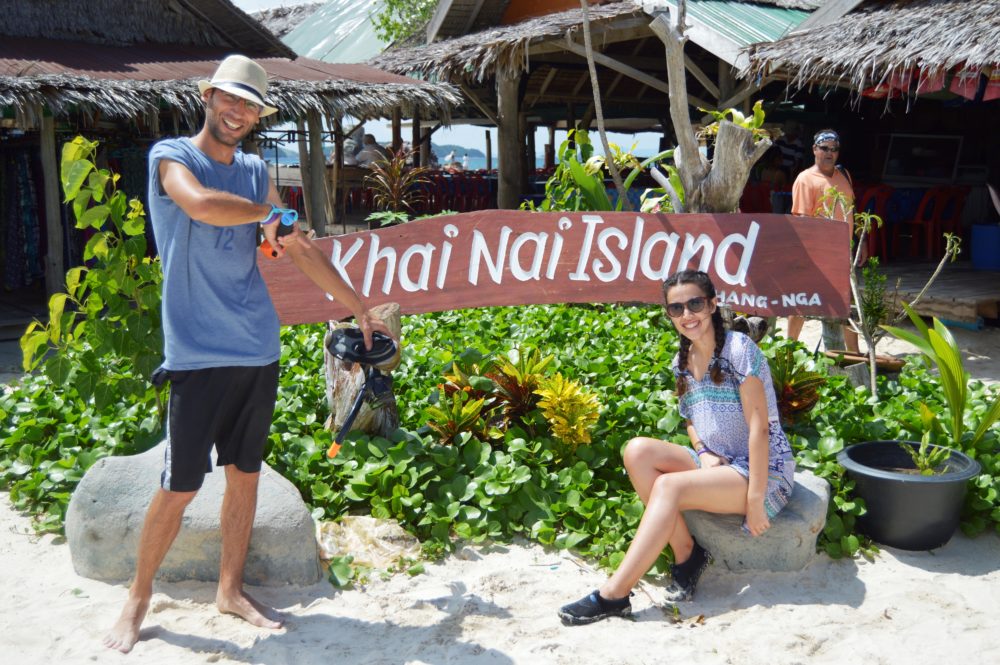 Visit the temples – Phuket is distinctive for its temples. One in particular that is definitely a must-see is Wat Chalong and Big Buddah. The biggest and most impressive of all of Phuket's 29 Buddhist monasteries, it is associated with the monks, Luang Pho Chaem and Luang Pho Chaung. For this reason a lot of Thai come here to be blessed. There are many different Buddha statues to see here, and the inside of the Grand Pagoda's walls are covered in paintings that relay the Buddha's life story. A sense of calm and peace washes over you as you ebeter the temples, take and a moment and really be in the moment of holiness- it's extraordinary!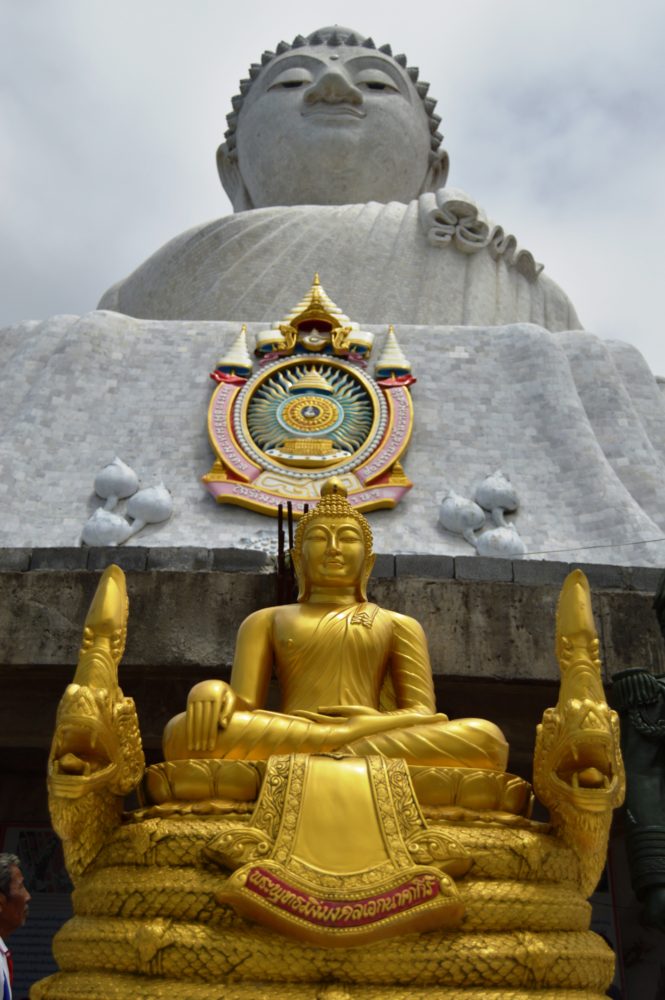 Patong BANGLA ROAD – This is definitely not for the faint-hearted, but it's something that you have to see and experience if you plan on visiting phuket. Patong is really all about crowded beaches, resorts, hawkers, stores, bars, and sadly, a lot of sex tourists. The minute you walk through the road you will be bombarded with signs to see ping- pong shows, pubs and other exotic shows. We met up with a great group of South African's on our trip and they tagged along with us down Bangla road to show us the ropes and look after us! If you are considering seeing a 'show' bargain a price with them before you enter (200THB for a beer) otherwise you are in for a very big suprise!
Learn to cook traditional Thai food – I wish we had done this, but we unfortunately ran out of time but, If you are looking to learn some Thai cooking tricks, take a class at Pum's Thai Cooking School. Located near Patong Beach, you can take classes ranging from 30 minutes to 6+ hours. Classes start at 500 THB.
Watch some Muay Thai fighting – We didnt get to see this one either but it's something that you should see if you visiting. Book yourself in to watch some Muay Thai. This is a form of combat that combines striking techniques using fists, elbows, knees, and shins, and is known as "the art of eight limbs." It requires extreme mental and physical discipline to train to be a Muay Thai fighter. The Saphan Hin Stadium is the destination to see regular matches or go to Patong Beach where you can watch these disciplined fighters in action.
Rent a Scooter & Enjoy the viewpoints – Phuket has many viewpoints- there are 10 in total. Kata viewpoints are beautiful. Nothing is better than watching a golden sunset from these points. Your camera will thank you! With regards to hiring a scooter, make sure you have a bike license and wear a helmet! We got stopped at a road block and had to pay 1000THB for not having a bike license. Look, if you don't have it's ok because the guys that you hire from don't ask you but just be warned that you might get stopped along the way. You can expect to pay around 250 THB per day.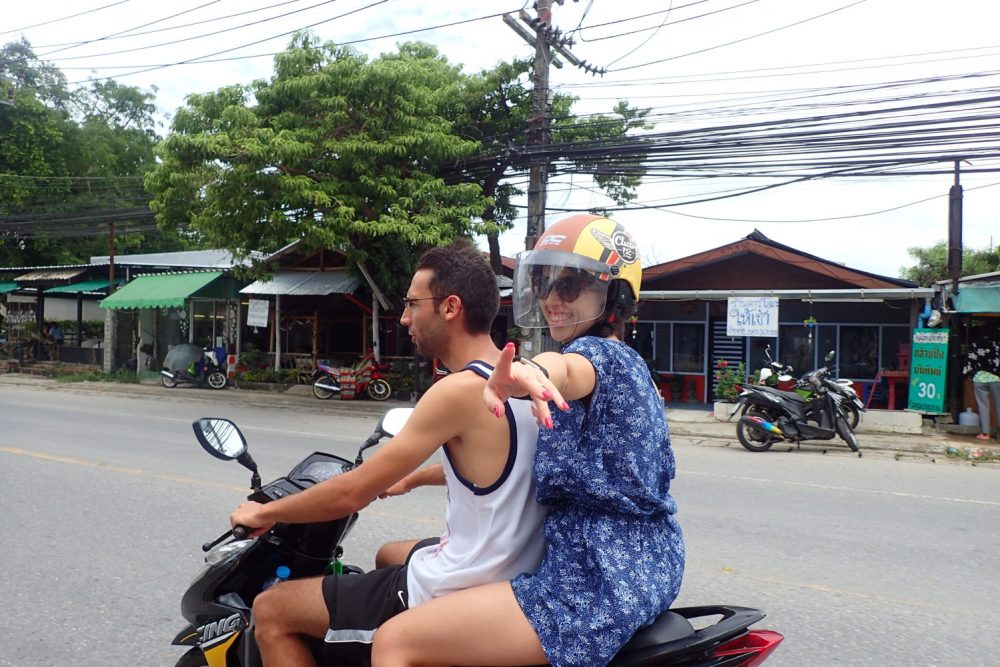 Stroll the Phuket Weekend Market – A definite must! Known also as the Naka market, this market is located right outside of Phuket Town. It is a crazy assortment of local and secondhand goods, interesting objects, and a huge variety of food. The market is broken up into two sections- the covered section (everything from Handbags, clothing, DVD's Make-up), and the open market (food, food, food!) It's extremely hot under the covered section so be prepared to sweat while you shop and make sure you give yourself enough time to look around, we only spent about an hour and a half there which is too little time because we didn't even get half way, but I did manage to bargain for some handbags!
Bargain Bargain Bargain! – Bargain your way through almost anything and everything! At first I was a bit shy to ask them to take 100THB off of the asking price but by the 2nd day,  I was a pro and definitely got things at a great price! It's really fun too!
Phuket is so beautiful and is definitely a place I would recommended to put on your travel bucket list!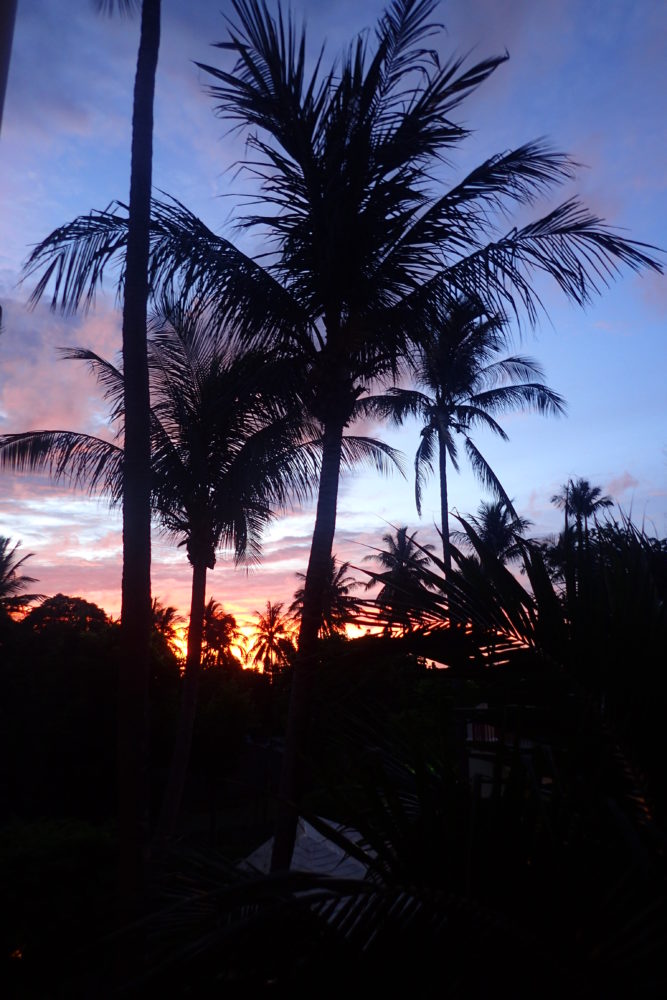 There is nothing quite like it!